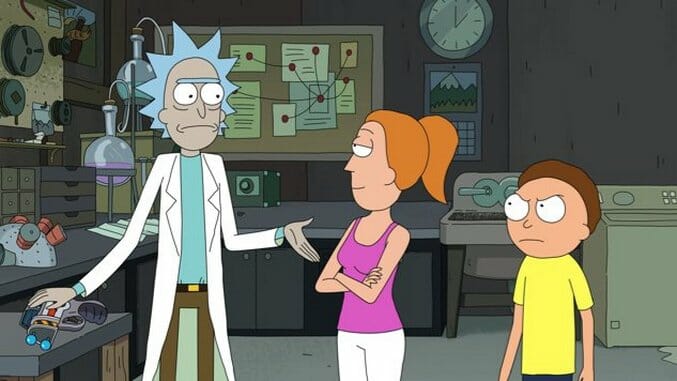 Give praise to the giant head floating in the sky, or whichever deity you prefer, because it seems that production has started on some more Rick and Morty. It was only last month that we found out that Adult Swim had ordered a rather implausible-sounding 70 additional episodes of its geeky cash cow, but it would seem that creators Dan Harmon and Justin Roiland are making good use of that financial stability and getting back to work. According to Roiland, production on season 4 is already underway.
"It's exciting, it's a little surreal," Roiland said to Polygon. "Even just being in the writer's room for half the day every day this week, the ideas are … it's going to be great."
Roiland also claimed that the long gaps between seasons that the show is known for will become less pronounced and onerous, now that the long-term episode order is in place. Or in other words, season 4 will take a whole lot less than the 18 months that passed between season 2 and season 3. He also attempted to assuage fan doubts that the faster pace will make the quality of the show suffer, although we really won't know for sure until we start to see those episodes.
"We want the episodes to stay good, but we do also want to try to turn them around a little quicker now that we have this big order, I think it gives us the ability to be faster," Roiland said. "We're not going to do these long breaks, these chasms in between seasons anymore. We're going to schedule vacation time and just keep the machine going. It's going to be really cool."
That sounds all well and good, but the test will be if the show can remain a beacon of clever pop culture wit and surprisingly devastating character-building while operating under a faster timeline.
Regardless, while you're waiting, please enjoy our ranking of all the R&M episodes from season 3, as well as our essay on the show's overarching thematic connections with fellow Adult Swim staple/forefather The Venture Brothers.