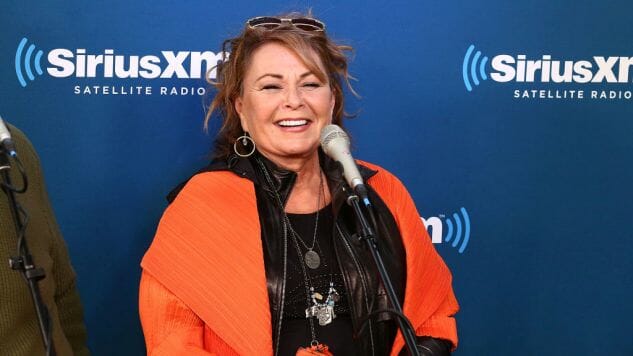 That was fast.
ABC has cancelled Roseanne after Roseanne Barr's racist tweet about Valerie Jarrett last night.
In a statement, ABC Entertainment President Channing Dungey said that "Roseanne's Twitter statement is abhorrent, repugnant and inconsistent with our values, and we have decided to cancel her show."
The revival of Roseanne, which featured all the original cast members of the show, was a surprise smash for ABC. It was the third most-watched show of the season, and also the third highest-rated show in the 18-49 demo. It was quickly renewed for a 13-episode eleventh season that most likely would've premiered in 2019.
The show was controversial from the start, as Barr's Twitter feed has long been full of right wing conspiracy theories and other non-mainstream, non-factual opinions. Many saw hypocrisy in ABC's decision to not air a Black-ish episode about the NFL kneeling controversy while letting an outspoken Trump supporter mock Clinton supporters in another sitcom, as Barr's character did in the revival's season premiere.
Barr's Twitter usage finally became too much for ABC to tolerate after she invoked Planet of the Apes in a tweet about former Obama adviser Valerie Jarrett. The blatantly racist tweet drove producer Wanda Sykes to quit the show and drew condemnation from Barr's cast mate (and Roseanne executive producer) Sara Gilbert.
Barr apologized for tweet about Jarrett earlier this morning, and announced she was leaving Twitter. Now she'll be leaving network TV, too.