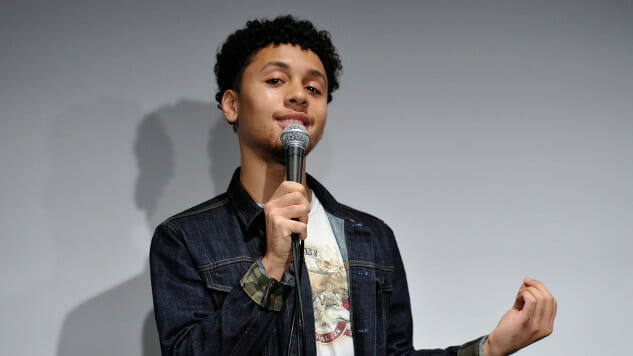 Stand-up comedian Jaboukie Young-White has joined The Daily Show as a correspondent, the show's Twitter revealed Thursday, just hours before he made his first appearance as Trevor Noah's Senior Youth Correspondent.
Some personal news: We have a new correspondent and his name is Jaboukie Young-White! pic.twitter.com/qt74WW1Qbc

— The Daily Show (@TheDailyShow) October 11, 2018
At just 24 years old, Young-White takes over the title last held on the show by 2 Dope Queens breakout Jessica Williams, who joined The Daily Show at 22 and still reigns as its youngest-ever correspondent.
Young-White has written on American Vandal and Big Mouth, but despite the silliness of those credits, he isn't afraid to get political with his humor, as you can tell based off his Twitter.
oh so the world is ending ending

— jaboukie young-white (@jaboukie) October 10, 2018
For his first segment, "Why Don't Young People Vote?," Young-White delved into the millennial divide in voter turnout from the perspective of a "young young," unlike "vintage millennial" Trevor Noah.
"What you should be asking is why the youth vote is being suppressed," he responds to the question of why young people aren't turning out to the polls. "Like why do we still use paper to vote? Paper is over—I don't even wipe my ass with paper. I use a bidet app."
He ultimately does get serious, however, about the very real ways in which the American voting system keeps people from casting their ballots. "You want young people to vote, make Election Day a national holiday," he said, to cheers from the audience. "Like President's Day or Toyota-thon."
Young-White is clearly a rising talent to watch, and we should keep an eye on his new The Daily Show gig.
Watch his first segment below.