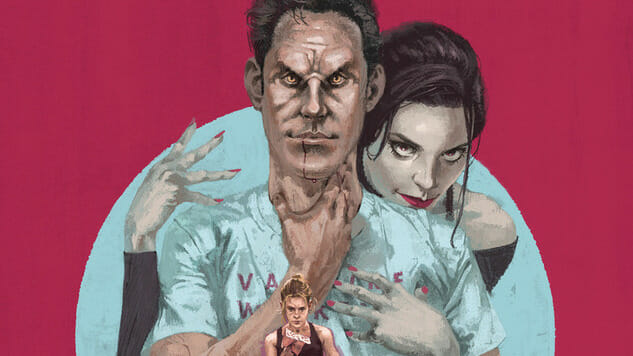 If you've been following along with BOOM! Studios' "re-vamp" of Joss Whedon's beloved Buffy the Vampire Slayer, then you know issue #4 ended with a major diversion from the original show. And if you haven't been following along…the header image above may have tipped you off (also, shame on you). Spoiler alert: Buffy BFF Xander is now a vampire. In a few short weeks, Buffy the Vampire Slayer #5 will begin to explore the ramifications of this shocker, featuring stake-slinging art from new series artist David López.
Best known for runs on Marvel series like Captain Marvel and All-New Wolverine, López joins Eisner Award-nominated writer Jordie Bellaire (Redlands) for this new arc, with Whedon serving as story consultant. Original Buffy artist Dan Mora, meanwhile, is busy crafting Once & Future with writer Kieron Gillen, also from BOOM! Studios.
While Xander getting all fang-y is clearly bad news for Buffy and the Scooby Gang, all hope may not yet be lost. The Slayer will "walk the line between responsibility and rampage," according to BOOM!'s press release, as she searches for anything that'll bring back her friend. But what do you do when your entire purpose is killing vampires and your friend just turned into one?
Buffy the Vampire Slayer #5 hits comic shelves and digital retailers on June 5th, 2019, and features cover art by Mondo illustrator Marc Aspinall, as well as variants from artists Kevin Wada (She-Hulk), Morgan Beem (The Family Trade), Becca Carey (Bitch Planet) and Yasmine Putri (Nightwing). Check out an exclusive preview of López' interior art for the issue below, and stay tuned to Paste for more Buffy news in the coming months.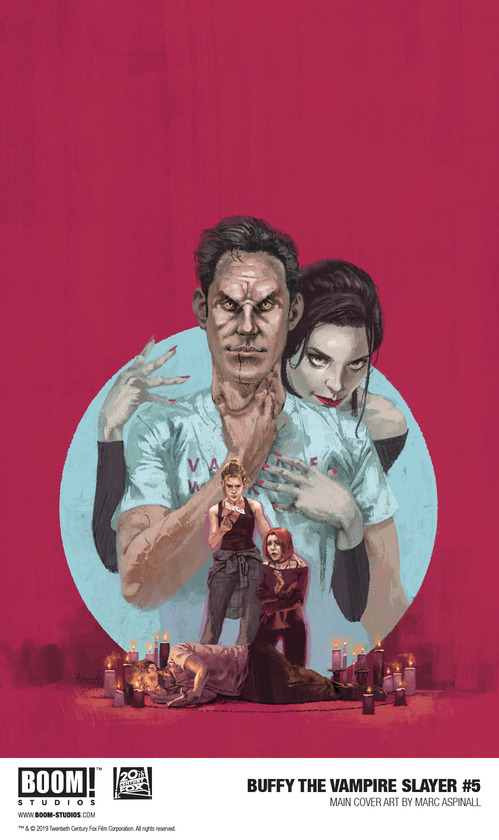 Buffy the Vampire Slayer #5 Cover Art by Marc Aspinall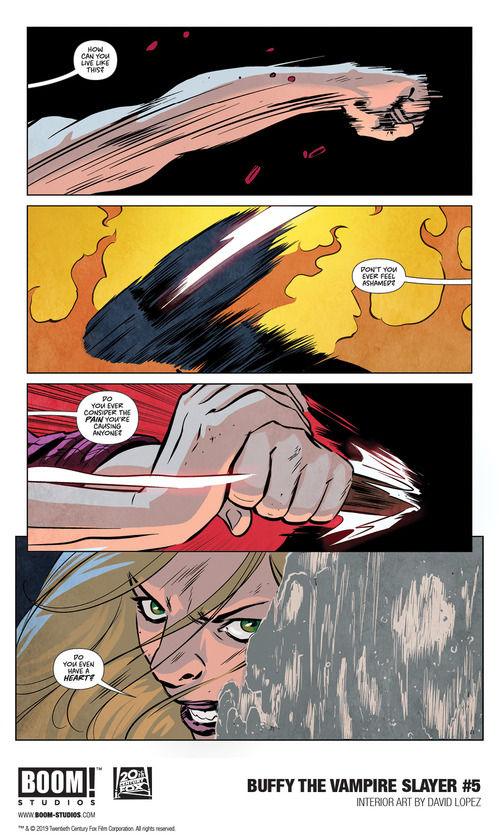 Buffy the Vampire Slayer #5 Interior Art by David López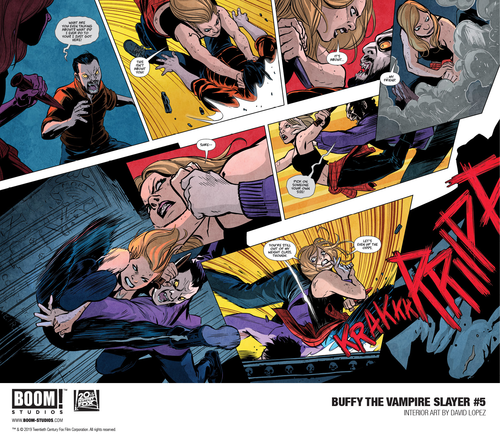 Buffy the Vampire Slayer #5 Interior Art by David López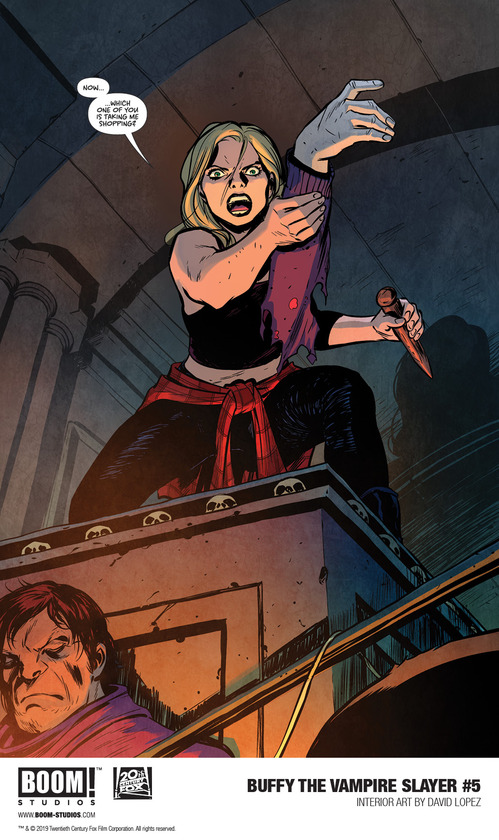 Buffy the Vampire Slayer #5 Interior Art by David López