Exclusive: BOOM! Studios Hits the Basketball Court in The Avant-Guards
Heavy Vinyl Writer Carly Usdin & Wet Hot American Summer Artist Noah Hayes Launch the 12-Issue Series in January 2019
Main Art by Noah Hayes
Comics
Features
Carly Usdin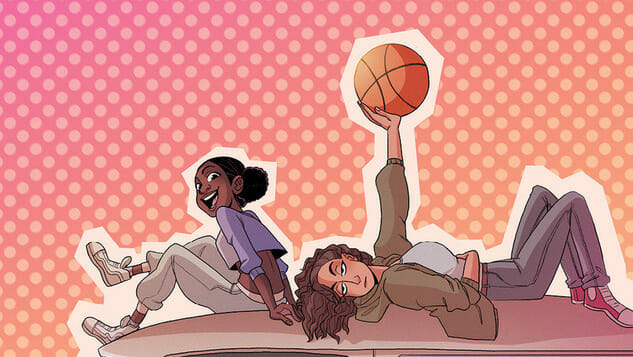 With fan-favorite series like Fence and Dodge City gracing shelves, BOOM! Studios has cornered the market on fun, inclusive sports-related comics—a niche largely unexplored in American markets, but clearly one with an eager fan base. Beginning in January 2019, BOOM! extends its athletic dominance with The Avant-Guards, and Paste has your exclusive first look at the 12-issue series.
Written by Heavy Vinyl's Carly Usdin and drawn by Wet Hot American Summer artist Noah Hayes, The Avant-Guards introduces readers to the Georgia O'Keeffe College of Arts and Subtle Dramatics, an historically all-female school more enthusiastic about the performing arts than its sports programs. Protagonist Liv, budding actor and basketball player, doesn't want to choose between theater and sports—and neither does new transfer student Charlie. Charlie was a star basketball player at her former school, and it quickly becomes Liv's goal to recruit the new kid to Georgia O'Keefe's ragtag basketball team.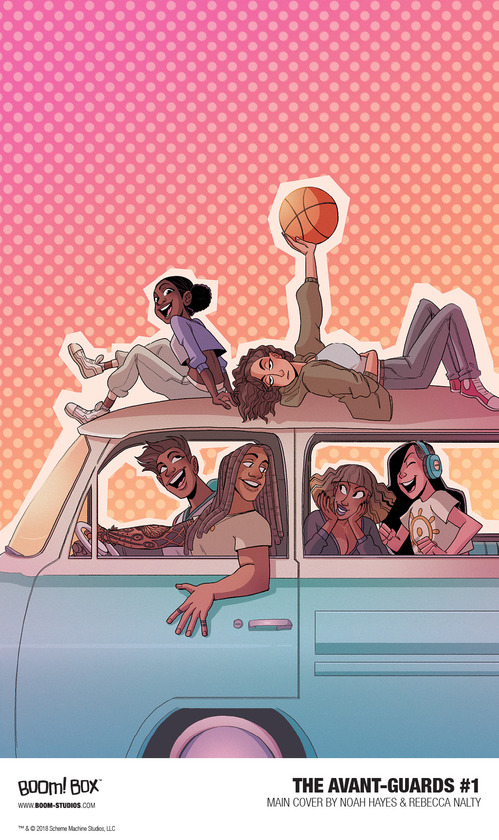 The Avant-Guards #1 Cover Art by Noah Hayes & Rebecca Naulty
"I started playing basketball in middle school, and I still play now as an adult," Writer Carly Usdin said in a statement. "It's a lovely constant in my life that I wanted to honor with The Avant-Guards. The idea of a funny, pure series about friendship, teamwork and perseverance really appeals to me right now, and I'm so excited to share this with the world in 2019."
"Gearing up for The Avant-Guards has been such a blast," added artist Noah Hayes. "Carly's created such a wonderful cast of characters that were a ton of fun to design. I hope readers will enjoy the journey we're taking them on and find them as charming and memorable as I do."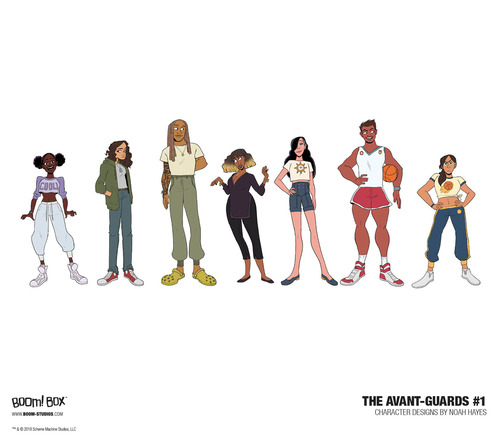 The Avant-Guards Concept Art by Noah Hayes
Both Usdin and Hayes are familiar names to BOOM! readers, and they join a line-up that also includes young-reader sensation Lumberjanes, teen-sleuth hit Goldie Vance and perennial favorite Giant Days.
"Carly wowed audiences with the humor, heart and honesty she brought to Heavy Vinyl and Noah is dropping jaws with his stunning work on Wet Hot American Summer—and they're unstoppable together on a book like The Avant-Guards," said BOOM! Studios Senior Editor Shannon Watters. "We're thrilled to have 12 issues to bring you on the journey of Liv and Charlie to not only form an unbeatable team between the buzzers, but also to challenge the ideas about who they are—and more importantly, who they can be off the court too."
The Avant-Guards #1 features a main cover by Hayes and a variant cover by Veronica Fish (SLAM!), and will be available in comic stores and via digital retailers in January 2019. Check out the rest of our exclusive preview below, and stay tuned to Paste for more news as we head into the New York Comic-Con announcement gauntlet.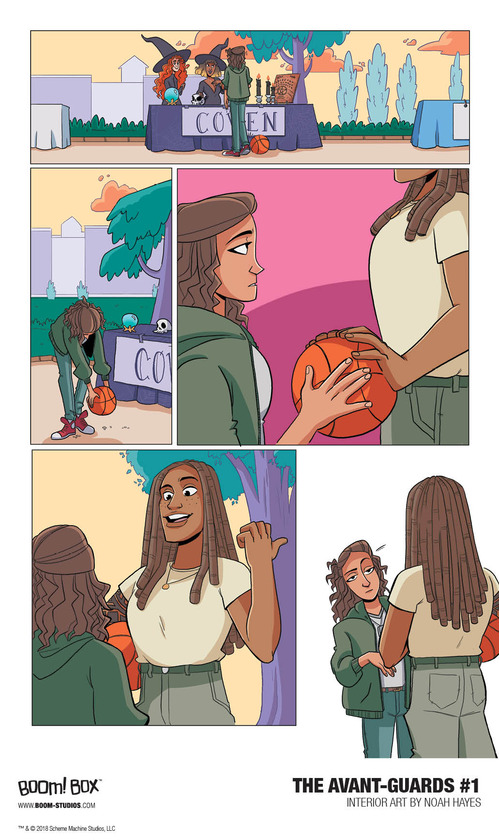 The Avant-Guards #1 Interior Art by Noah Hayes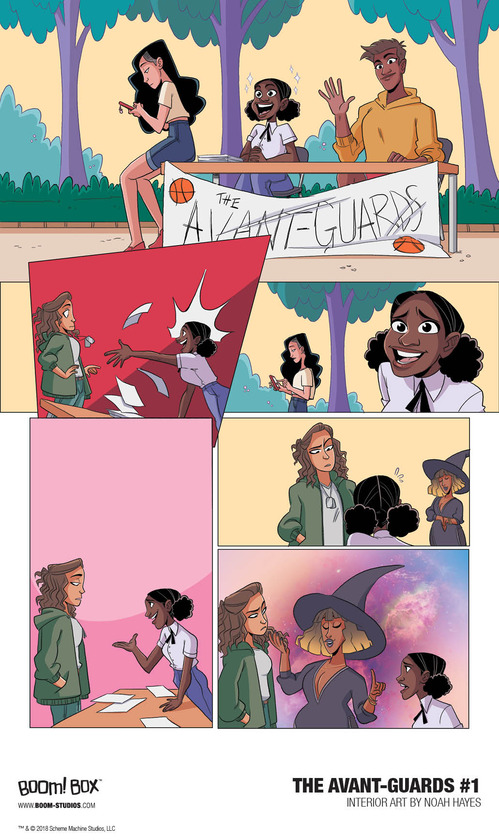 The Avant-Guards #1 Interior Art by Noah Hayes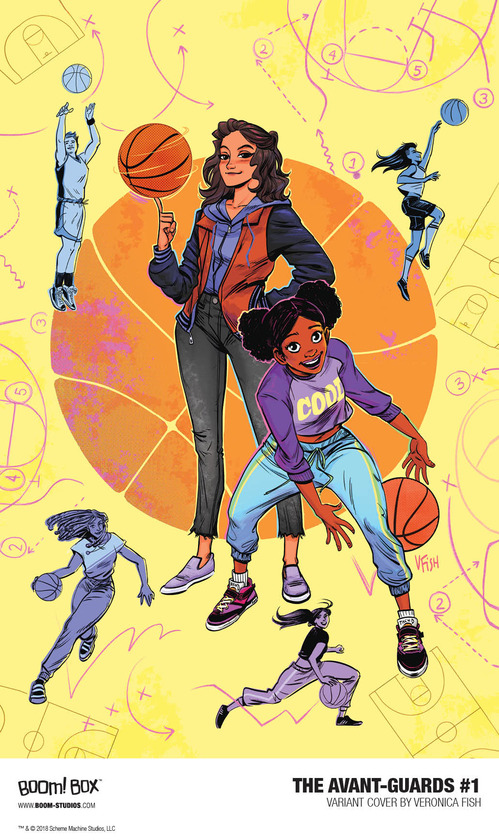 The Avant-Guards #1 Variant Cover Art by Veronica Fish