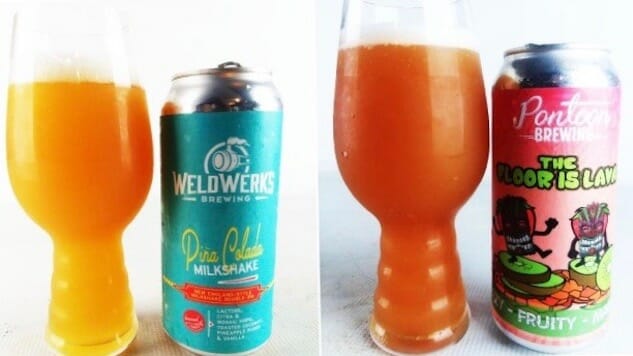 You could easily spend the rest of 2018 bitching and moaning about what a crappy year it was. All those sex scandals, Brexit, that Gotti movie, whatever the hell Kanye did…there are plenty of low points that had you thinking, "this is rock bottom," only to discover that nope, we can dig deeper as a culture. But what's the point of being so negative? Especially around the holidays. Instead, let's shine a light on one of the bright spots of 2018: the beer. Because we drank a lot of really great beer this year. We put together several massive blind tastings to discover the best beers in a variety of popular styles and reviewed countless single beers over the course of the last 12 months. And that's not counting all the beers we drank that didn't get reviewed. In other words, our livers are tired. But it was worth all the effort. Because now, after a year's worth of hard work and harder drinking, we have this: The Best Beers of 2018.
Great Notion Brewing Ripe IPA
City: Portland, Or.
ABV: 7%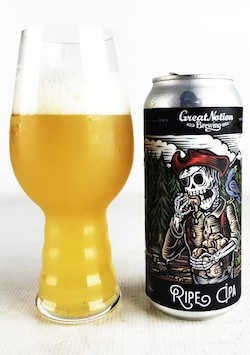 This IPA climbed to the very top of a very strong field of 324 hop bombs in our recent blind tasting of IPAs. Of all of those IPAs, this was the beer that everyone taking part in the tasting wanted to drink more of. Ripe is a near-perfect New England IPA, full of Citra hops that deliver all sorts of our favorite tropical fruit notes, from mango to pineapple. It's a sweet rush with a soft mouthfeel that our tasters decided was a "sinfully delicious experience, worthy of a pilgrimage to Portland."
---
Offshoot Beer Co. Relax [It's Just a Hazy IPA]
City: Placentia, CA.
ABV: 6.8%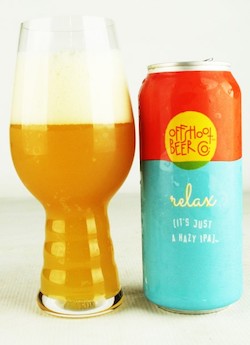 The Bruery's spin-off, Offshoot Beer Co., has gotten very good at hazy IPAs in a very short time, and Relax is their first year-round beer. Yep, it's another New England style IPA, and it earned the number two spot on our blind tasting of IPAs this year. One taster described it as "the ideal hazy IPA." Another said it was "velvety smooth, with big stone fruit (peach/apricot), orange and pineapple juice, but not sickly sweet." We were particularly enamored with the mouthfeel of this beer, which was perfectly smooth and void of any grittiness or acidity. And after we had the chance to taste a two-week old Relax and an eight-week old Relax, we were smitten with how fresh the younger beer tasted. So, get it while it's hot.
---
Sweetwater 420 Strain: G13
City: Atlanta, GA
ABV: I forget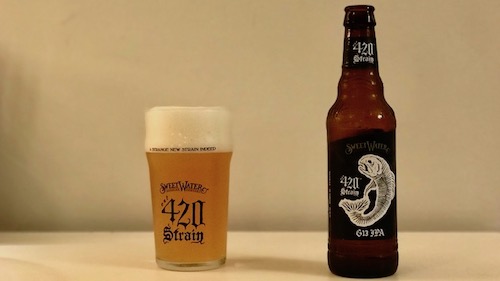 It's only a matter of time that we conduct a robust blind tasting of "weed beers," where we gather all of the beers that either use marijuana in some fashion in the brew, or use a bunch of other botanicals in a clever facsimile of the popular herb. Until that time, we'll keep drinking Sweetwater's 420 Strain: G13, which falls under the latter category: there's no pot in this beer, but you sure wouldn't know it. There's absolutely no citrus or pine or anything on the nose but straight up weed. Like, Willie Nelson's tour bus. Like Matthew McConaughey playing ping pong with Wiz Khalifa. It's an incredibly fresh beer full of bright, grassy notes with a mouthfeel that somehow manages to be both soft and zesty. SweetWater used wheat and flaked oats to provide that creamy texture that underscores the zesty hops. It's as if you're sucking on marshmallows at first, but tangy 9-volt batteries on the back end. It's a tasty, easy-drinking IPA that looks like a New England darling but delivers a big, West Coast dank experience. It's sticky and herbal with a hint of citrus juiciness without going over the top into orange juice territory. I dig what Sweetwater is laying down these days. And this one might be there best IPA to date.
---
Burial Beer Co. Shadowclock Pilsner
City: Asheville, NC
ABV: 5.5%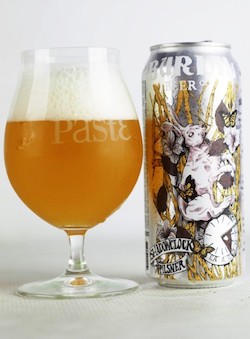 Pilsners are so hot right now, at least they are in my mind. I've been reaching for them at an astonishing rate. And this pilsner, from Burial, is like an uber pilsner, with big hoppy notes from the dry hopping while still maintaining its supreme drinkability. One taster wrote: "Lovely! A hint of malty sweetness with a great mouthfeel and the right hops for the job." Put it all together and you have a beer that earned the number two spot on our pilsner blind tasting, which had 134 stellar entries.
---
Austin Beer Garden Brewing Co. Industry Pils
City: Austin, TX
ABV: 4.9%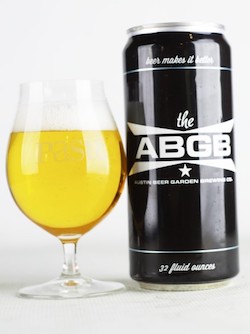 Austin Beer Garden Brewing Co. knows how to make a good pilsner. Their three separate pilsner styles—a German, Czech and American—have all won GABF gold in recent years. During our blind tasting of 134 pilsners, we decided that Industry was the "best American-made version of a classical German pilsner that you're going to find in the world today." Yeah, this beer is kind of a big deal. And it blew the competition away with its balance of cracker malt and floral hops. We think it's time for a road trip to Austin.
---
Drake's Hopocalypse Triple IPA
City: San Leandro, CA
ABV: 13%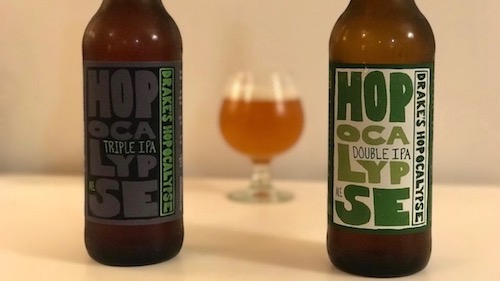 What's the last beverage you reach for before you die? Drakes sent us their Hopocalypse Double and Triple IPAs, and the Triple was so damn good, it had me thinking that this might be my "end of days" beer—the last thing to touch my lips before the lights go out. It's a West Coast palate scorcher, full of Jarrylo, El Dorrado, Simcoe and Chinook hops and smells like you've been scratching at grapefruit rind all morning. The mouthfeel is soft and fluffy, the hops are downright spicy and the backend has more bite than a teething toddler. This is not the IPA for newbies. It's for professional IPA lovers only.
---
Fieldwork Brewing Co. Painted Gold
City: Berkeley, CA
ABV: 5.4%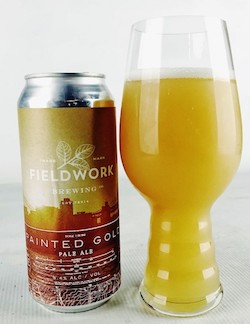 Do you want a pale ale that's "thicc?" A pale that's both chewy and creamy? You do if it's Fieldwork's Painted Gold, which earned the number two spot in our blind tasting of pale ales, which had 151 very strong contenders. But this beer was a "showstopper," according to our tasters. It has bold citrus notes with "waves of orange, followed by sweet mango." It takes the hazy, New England thing and applies it to the pale style, and we love it.
---
Monday Night Brewing Han Brolo
City: Atlanta, GA
ABV: 4.7%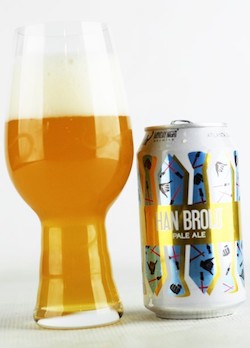 But we didn't love Fieldwork's Painted Gold as much as we loved Monday Night's Han Brolo. I'd say we were smitten by the name alone, but it was a blind tasting, so nobody knew the name going into the glass. Monday Night bagged a couple of golds at GABF in 2017, and started 2018 with a number one spot on our pale blind tasting. This beer is brewed with lactose, that same ingredient that gives us "milkshake IPAs." It's super citrusy without being an over-the-top juice bomb, walking "the delicate line between decadence and drinkability." And as for that lactose, it adds a silky smooth texture that underscores all those glorious hops. This is a pale ale for 2018.
---
Fremont Brewing Co. Stone Squirrel
City: Seattle, WA
ABV: 5.4%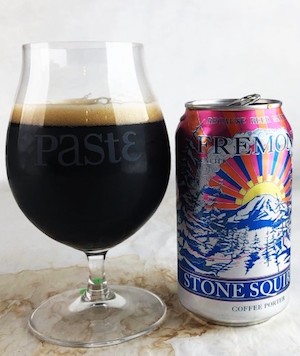 Paste drank 78 different porters during our blind tasting of that style, which you might think is a lot of porters. And you'd be right. We saw some staples in there from Deschutes and Highland that scored well, but Fremont clawed its way to the top of the pack to earn the number two spot on the list. Fremont knows how to brew dark beers, and Stone Squirrel is full of rich coffee flavors, but with a lighter body than you might expect. So, it's more cold brew than espresso. It's easy drinking, with a little caramel sweetness. It comes in a 12-ounce can, but you're going to want more than that.
---
Funky Buddha Maple Bacon Coffee Porter
City: Oakland Park, FL
ABV: 6.4%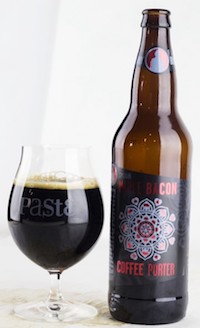 Maple. Bacon. Coffee. A tiny part of us wants to label this beer a gimmick, but the rest of us is so in love with maple and bacon and coffee that we decided collectively to give this beer the top spot in our porter blind tasting. That's not true. We didn't give Funky Buddha the number one spot, they earned it with this beer. It's big, rich and massively flavorful, which is probably why it's one of the brewery's most popular beers. And it's exactly what you expect: a coffee porter full of sweet syrup and subtle smokiness from the bacon. Do you want 20 ounces of this beer? Probably. Will you regret it? Probably.
---
Brew Gentlemen III
City: Braddock, PA
ABV: 11%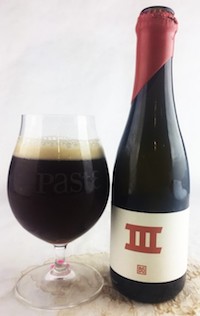 Barleywine. Such a misunderstood and often-times divisive beer style. It's weird. Bold. Rich. You either love barleywine or you hate it. If you love the style, then you were probably stoked to see us taste and rank 62 of them in our blind tasting at the beginning of the year. Brew Gentlemen has done well in our blind tastings over the last few years, and they earned the number two spot on the barleywine list with III. It's rich and sweet, with notes of maple syrup and toffee, and underscored by subtle bourbon barrel character. One taster called it, "a blanket of warming caramel and booze." Alright, alright, alright.
---
Fremont Brewing Co Batch 1,000
City: Seattle, WA
ABV: 13%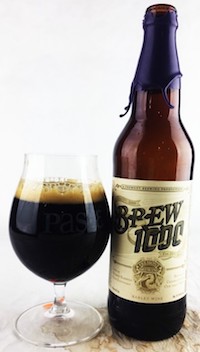 This is a vintage barrel-aged barlewine—actually the first anniversary beer Fremont brewed—so it's been mellowing since 2014. All that age did wonders for this beer, which earned the top spot on our barleywine blind tasting. It's thick and luscious with all kinds of bourbon, vanilla and dark fruit notes. But don't think this beer is over the top. It's balanced and not too rich, which we credit to all that time in the bottle.
---
Famosa
City: Guatemala City, Guatemala
ABV: 5%
Okay, Famosa probably isn't in the top beers we drank this year, but this lager won in a death match of Mexican lagers. It survived a bracket style showdown, so it deserves all of the love and attention as any of the darling startup craft breweries we typically fawn all over. Famosa was one of the most unique Mexican lagers in the blind tasting, with a sweet finish and some robust citrus notes. In other words, it tastes nothing like a Corona. You don't see Famosa out in the wild too much, which only adds to the intrigue surrounding this good/cheap beer from way down south. So, if you're looking for your next hipster beer, Famosa might be it.
---
WeldWerks Brewing Co. Piña Colada Milkshake IPA
City: Greeley, CO
ABV: 8%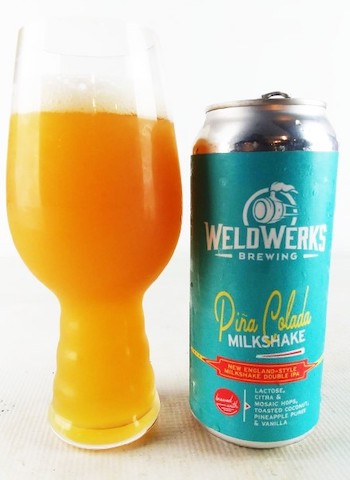 A solid definition for the milkshake IPA is a bit of a moving target. It's a new category and brewers can't seem to come to an agreement on exactly what a milkshake IPA is and is not. One thing we can all agree on, is that all milkshake IPAs have lactose. Some are fruited, some are spiced, some are bad and some are nice, but they all have lactose. And we tasted 25 of them to figure out that WeldWerks Brewing Company's Piña Colada Milkshake is the best of them all. It's juicy and full of pineapple and rich as hell thanks to the addition of vanilla cream. There's toasty coconut too, because piña coladas.
---
Funky Buddha Brewery Tart Shake
City: Oakland Park, FL
ABV: 4.9%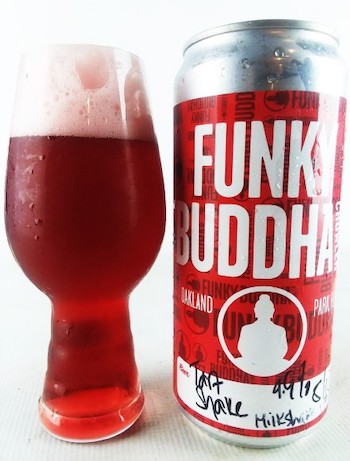 And here we have a milkshake IPA that lands on the opposite end of the spectrum, proving that defining the style is a bit of a monster. Take your standard raspberry sour and go deeper, finding notes of passionfruit and black currant as well as hints of vanilla that add depth to all that sour fruit. It's tart and puckering on the finish, but balanced with a creamy texture that makes you go, "yep, milkshake." And that's how this beer landed the number 2 spot on our Best Milkshake IPA blind tasting.
---
Fremont Brewing Pride
City: Seattle, WA
ABV: 4.5%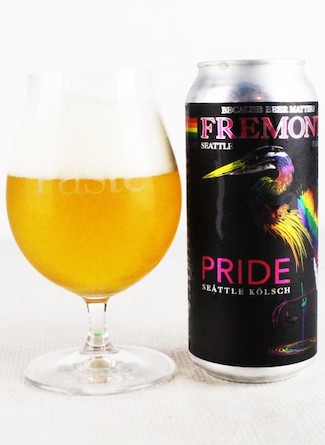 I fell in love with the kolsch maybe a decade ago, because it was a light, highly crushable beer that has more going on than your standard macro lager. It's light and crisp, but can take any number of detours along the way to keep things interesting. And it's getting popular too—at the Great American Beer Festival in 2017, there were 154 entries in the kolsch category. All that is to say that there are a lot of great kolsches out there, and we blind tasted 41 of them find the very best. And that beer is Pride, from Fremont Brewing. This turned out to be "a perfectly Pacific Northwestern" take on the kolsch, thanks to the use of Mosaic hops that help balance the crisp malt. And at 4.5%, we felt confident in dubbing this "the ultimate session beer."
---
Boulevard Brewing Co. American Kolsch
City: Kansas City, MO
ABV: 4.6%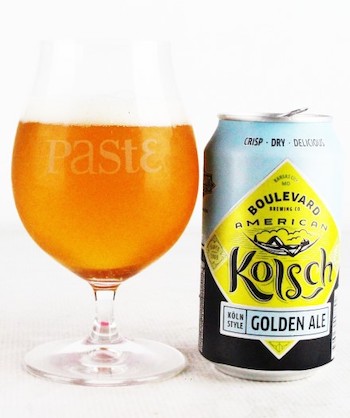 Boulevard Brewing took a traditional approach to the kolsch style and nailed it. Even though it's called "American Kolsch," one of our tasters wrote, "this is what you expect kolsch to taste like," on his score sheet. It has the bready malt and subtle, floral hop notes you expect, as well as a surprising hint of vanilla sweetness. We decided this is a beer you're supposed to drink with food, and thought you should pair it with a giant ribeye, or maybe a salad. Or both at once. Either way, the beer was our second favorite out of a whole slew of kolsches.
---
Western Standard Saloon Lager
City: Park City, Utah
ABV: 5.2%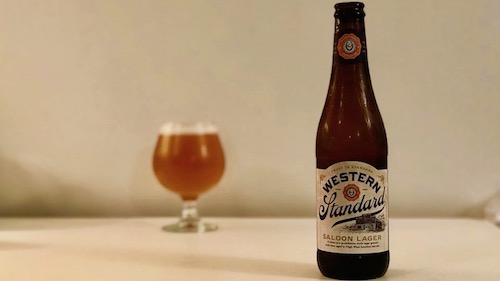 Western Standard Saloon Lager didn't make it into any of our blind tastings in 2018. You can blame it on timing, or maybe just the fact that there's no real category for this beer. It's a lager, yeah, but it's barrel aged. And also just 5.2%, so…where the hell do you put this kind of beer? In my mouth. That's where you put it, because it's so damn good, I was angry with the world when the bottle was empty. It's made by High West (which produces some of my favorite whiskey) and the VP of brewing at Ballast Point. They brew the lager, then age it in cellars, then blend it with other beer aged in High West bourbon barrels. The result is a lager full of vanilla and toasted marshmallow that still manages to be crisp and light. I gave it a 93 rating, making it one of the highest rated beers we reviewed in 2018.
---
Urban Chestnut O-Katz Octoberfest Lager
City: Saint Louis, MO
ABV: 5.4%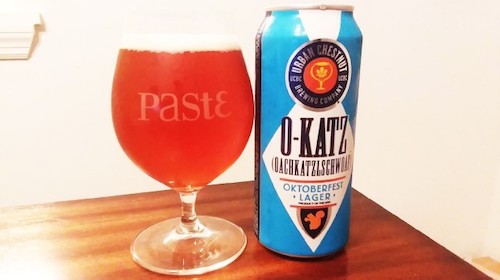 It should be no surprise that Urban Chestnut makes our list of best beers—the brewery consistently knocks traditional German-style beers out of the park. And O-Katz is no exception to the rule, straddling the line between a malty Marzen and a lighter Festbier. It's light and crisp, but also bready and toasty with subtle sweetness. It's interesting without being complex and completely accessible, which is what an Octoberfest beer should be…accessible. Put it in a giant stein and drink it. With some bratwurst. We loved it so much, we gave it a 90 rating, and we can't wait until next fall, when it shows back up in our favorite beer store so we can drink it again.
---