Anya Taylor-Joy Will Play the Lead of Edgar Wright's Horror-Thriller Last Night in Soho
Photo by Rich Polk/Getty
Movies
News
anya taylor joy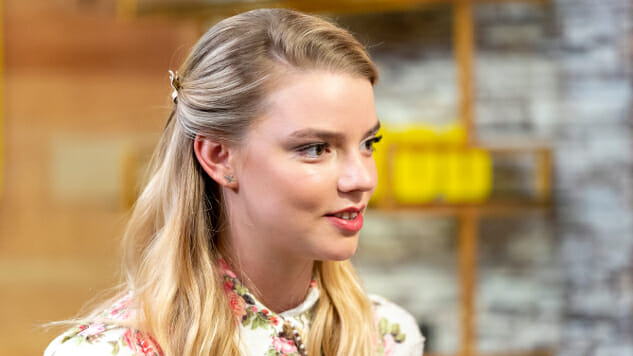 Things are looking up for Glass star Anya Taylor-Joy. According to Variety, the 22-year-old starlet will play one of the leads in Edgar Wright's upcoming Last Night in Soho, another chance for Taylor-Joy to work with a big-name director.
All signs point toward Last Night in Soho being a significant thematic and tonal departure for Wright, whose career has been built largely on expertly photographed and edited action and comedy. This one, on the other hand, has repeatedly been described as a "psychological horror-thriller," which sounds like a deviation even from the light horror present in Shaun of the Dead. Not much else is known, except for the fact that the film is set in London's Soho district, with production intended to begin this summer in London. Could we be looking at an Edgar Wright movie, but with more of a Jordan Peele/Get Out mentality? The fact that he wrote the script alongside Penny Dreadful writer Krysty Wilson-Cairns seems telling.
Taylor-Joy's career was kick-started by her starring, central role in Robert Eggers' The Witch in 2015, which she's followed up with films that both impressed (Thoroughbreds, Split) and disappeared into the ether (Morgan). One of her highest-profile roles, in Fox's The New Mutants, is still hanging in limbo as the studio waffles on whether it will receive a theatrical release. But a new Edgar Wright movie could very well represent Taylor-Joy's most prominent exposure to date.
Wright, meanwhile, is reportedly considering the viability of several different projects in addition to Last Night in Soho, including a possible follow-up to Ansel Elgort's Baby Driver. We'll bring you more information on any of these projects as it becomes available.