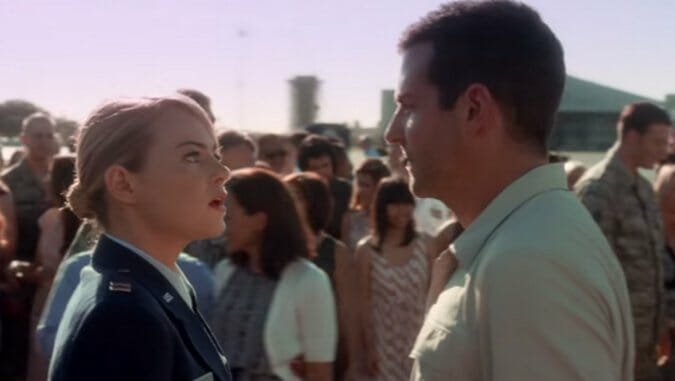 Hawaii may be the perfect getaway spot for a celebrity vacation but the small archipelago has lacked a real presence in the movie industry over the years. The small chain of islands served as the backdrop for Forgetting Sarah Marshall and The Descendants, both above par rom-coms, yet has failed to attract more than the occasional flick since. This week, Sony has dropped the first trailer for Cameron Crowe's next film Aloha, and the cast is reason enough to pay attention.
Here's the official synopsis:
In Aloha, a celebrated military contractor (Bradley Cooper) returns to the site of his greatest career triumphs—the US Space program in Honolulu, HI—and reconnects with a long-ago love (Rachel McAdams) while unexpectedly falling for the hard-charging Air Force watchdog (Emma Stone) assigned to him. From Academy Award®-winner Cameron Crowe, the writer-director behind such films as Jerry Maguire and Almost Famous, Aloha also stars Bill Murray, John Krasinski, Danny McBride and Alec Baldwin.
Although the premise seems like familiar territory from Crowe, we're pleased to see Stone decked in a camouflage combat uniform. Plus, Bill Murray meets Cameron Crowe.
Aloha opens on May 29.