The Boogeyman Trailer Promises Plenty of Stephen King Bumps in the Night
Photos via 20th Century Studios
Movies
News
horror movies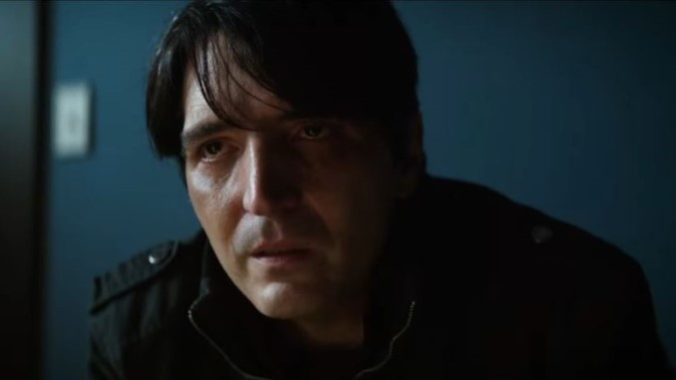 For genre geeks, there's nothing quite like a high-profile, relatively big budget Stephen King horror adaptation barreling its way into theaters. So it is with the upcoming The Boogeyman, a film from director Rob Savage that is based on one of King's most widely beloved short stories. It's actually one of the horror legend's earliest tales, first published in 1973 and then collected in King's first short story compendium, 1978's classic Night Shift. But how faithful is this film really intending to be to its source material? Looking at the new trailer below, one really has to ask the question–it doesn't seem to bear that much similarity to the structure of the original story, making one question whether screenwriters Scott Beck and Bryan Woods–of A Quiet Place–decided to take this one in a thoroughly revamped direction. Regardless, the film is due out in theaters on June 2, 2023, with the following official synopsis:
High school student Sadie Harper and her little sister Sawyer are still reeling from the recent death of their mother. Devastated by his own pain, their father Will, a therapist by profession, gives them neither the support nor the affection that they try to claim from him. When a desperate patient shows up unexpectedly at their house asking for help, they bring in a terrifying entity that preys on the families and feeds on their greatest suffering.
And then there's the presence of director Rob Savage on this adaptation of The Boogeyman, which might well be a divisive feature. Few horror directors have led off their careers with a film so widely praised as Savage's 2020 screenlife/pandemic horror film Host, only to reverse course with a sophomore film so thoroughly reviled as his 2022 follow-up Dashcam. And yet, Savage was handed the keys to a pretty big Stephen King adaptation, one with a budget reportedly north of $40 million–a fortune, in the horror industry. It does beg the question of which guy is going to show up, the Savage of Host or the maker of Dashcam. The trailer itself, meanwhile, feels pretty stock-standard to us, atmospheric but extremely visually murky, making us wonder just how much of this film we might spend wallowing in the darkness. It stars Sophie Thatcher, Chris Messina, Vivien Lyra Blair and the always creepy David Dastmalchian.
Check out the full trailer for The Boogeyman below, and keep your eyes peeled for it to slither into theaters in June.