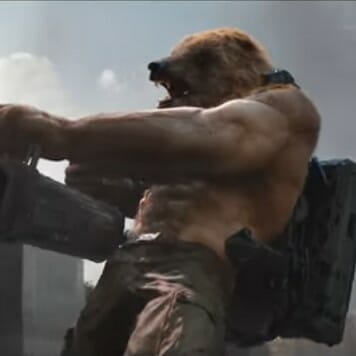 If the trailers so far are anything to go by, Marvel's Guardians of the Galaxy is going to have an awesome soundtrack. The newest installment is no exception.
Set to The Runaways' "Cherry Bomb," the new extended look offers more proof that James Gunn has a complicated and difficult-to-adapt world well under control. Far less cheekily self-referential than the other trailers, the Guardians promo machine looks like it's finally doubling down and getting serious about a film that could win over Avengers fanatics to a new part of the Marvel franchise.
So why are Peter Quill and the rest of his gang of misfits trying to save the galaxy?
"Because I'm one of the idiots who lives in it!"
Guardians of the Galaxy hits theaters Aug. 1.