Watch the Charming First Trailer for Laika's Latest Stop-Motion Adventure, Missing Link
Images via Laika
Movies
News
Missing Link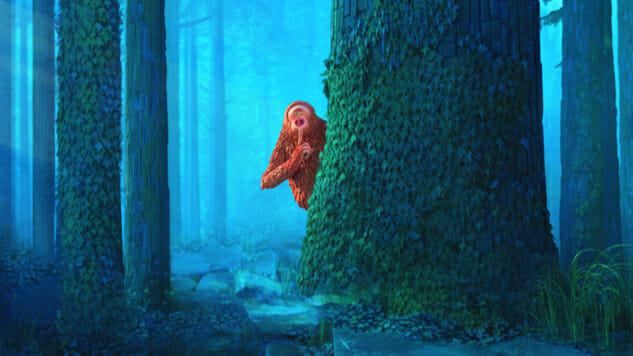 Fans might not have expected something quite so light-hearted from Laika Studios, but the charming first trailer for Missing Link proves they haven't lost their touch.
The fifth feature from the stop-motion animation studio, Missing Link follows the impressive legacy of the Oscar-nominated Kubo and the Two Strings, The Boxtrolls, ParaNorman and Coraline.
Missing Link follows Mr. Link (Zach Galifianakis)—eight feet tall, 630 pounds (but who's counting)—the mythical missing link to man's primitive past. Leading a solitary life in the Pacific Northwest, he recruits Sir Lionel Frost (Hugh Jackman), the world's foremost cryptozoologist, and Adelina Fortnight (Zoe Saldana), the only one with the map to find his long-lost relatives in the fabled valley of Shangri-La. Directed by ParaNorman's Chris Butler, the film's star-studded voice cast also includes Emma Thompson, Stephen Fry, Timothy Olyphant, Matt Lucas, David Walliams, Amrita Acharia and Ching Valdes-Aran.
From a distance, this premise doesn't seem so far off from Smallfoot, released earlier this year. Still, the new trailer delivers on Laika's stellar-as-always visuals and storytelling craft, which should be enough to carry the comedy-adventure romp to the level of its very impressive predecessors.
Missing Link premieres on April 12, 2019, via Annapurna Pictures.
Watch the trailer below.