Joe Taslim Cast as Sub-Zero in Forthcoming Mortal Kombat Film
Images via GameSpot/YouTube
Movies
News
mortal kombat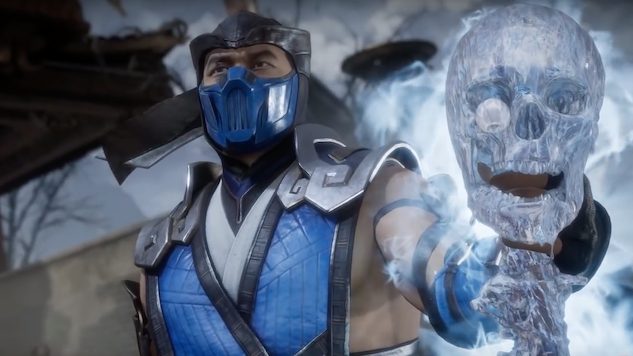 Another Mortal Kombat film is in the works, and actor and martial artist Joe Taslim is set to star in the film, per THR.
Taslim, who has starred in films such as The Raid, Fast & Furious 6 and Netflix's The Night Comes for Us, will take on the role of Sub-Zero, who is known for his use of ice attacks.
The live-action adaptation of the video ame is being brought to the big screen by producer James Wan through his production company Atomic Monster, with Todd Garner also onboard to produce. Executive producers include Larry Kasanoff, E. Bennett Walsh, Michael Clear and Sean Robins. The film will be the feature film directorial debut from Simon McQuoid, with a script from Greg Russo.
Though the film's plot is being kept under wraps, it can be assumed the film will follow the general storyline of the videogame franchise, wherein multiple fighters are brought in from different realms to battle for ultimate supremacy and honor.
The videogames, originally launched in 1992, feature classic characters such as Johnny Cage, Kano, Raiden, Sonya Blade, Liu Kang, Reptile, Scorpion and Sub-Zero. Sub-Zero and Scorpion have an infamous rivalry within the games. There have been numerous titles in the series, the most recent being Mortal Kombat 11, which was released in April.
Mortal Kombat was adapted for the big screen in 1995 by director Paul W. S. Anderson, and it has remained a cult-classic for fans of the videogame. Annabelle director John R. Leonetti followed up the 1995 film with Mortal Kombat: Annihilation in 1997, which marked his (disastrous) directorial debut.
At the moment, Taslim is the first cast member announced for the action film, and filming is set to begin in Wan's native Australia later this year.