Margot Robbie Dons a Classic 1969 Outfit in Our First Look at Her Once Upon A Time In Hollywood Character
Photos by Matthew Eisman/Getty, Jason Merritt/Getty
Movies
News
Once Upon a Time in Hollywood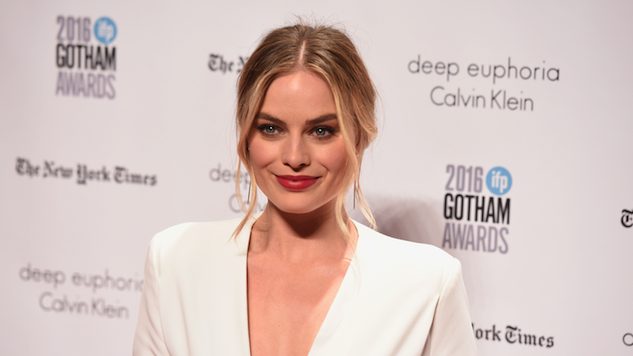 Actress Sharon Tate and three of her friends were murdered by members of the Manson Family in 1969. Tate was eight and a half months pregnant at the time of her highly publicized death. The Manson Family murders now serve as the backdrop for a new Quentin Tarantino film, Once Upon A Time In Hollywood.
Margot Robbie stars as Tate alongside Leonardo DiCaprio and Brad Pitt, who play a famous television actor and his stuntman, respectively. Though few plot details have been shared, it's been revealed that DiCaprio and Pitt's characters are roommates who live next-door to Tate in the house where she and her friends were killed.
On Monday, Robbie shared a first-look image of her character via her Instagram page. In the photo, she's the spitting image of the late '60s in a long-sleeved black turtleneck, white mini-skirt and calf-high white boots. Sneak a peek at the Academy Award-nominated actress' Tate look below.
The star-studded cast of Once Upon A Time In Hollywood also includes Al Pacino, Burt Reynolds, Timothy Olyphant, Damian Lewis, Luke Perry, Emile Hirsch, Dakota Fanning and many more. The film is produced by David Heyman and Shannon McIintosh, and will be released on July 26, 2019.