New on Showtime: All the Movies and TV Coming in November
Photo by Paul Sarkis/Showtime
Movies
Features
Showtime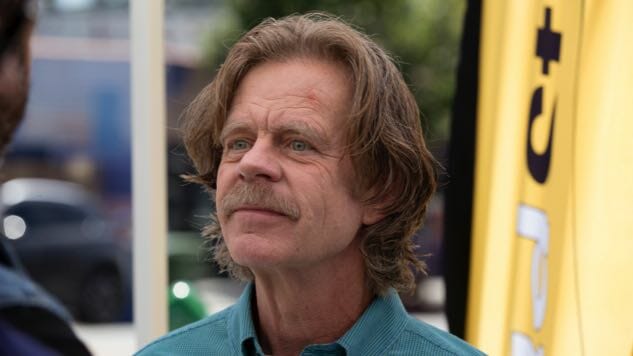 Not to be forgotten among our modern-day cavalcade of streaming services and premium pay-cable channels is Showtime, another quality way to entertain your food-stuffed loved ones this Thanksgiving season. With that in mind, here are all of the movies, TV series, documentaries, comedy specials and streaming collections coming to the channel in November.
As far as feature films are concerned, Showtime is landing a couple of classics next month, including Quentin Tarantino-penned crime thriller True Romance, Oscar-winning Ray Charles biopic Ray, slapstick Chris Farley action-comedy Beverly Hills Ninja, Randall Wallace's Vietnam war drama We Were Soldiers, John Slattery's directorial debut God's Pocket, and, for those of us who just can't let Halloween go, a pair of films from the Child's Play franchise.
Showtime is also adding new episodes of several original series in November, including Jay Pharoah's White Famous, which debuted on Oct. 15, as well as the series premieres of half-hour comedy SMILF (Nov. 5) and six-part BBC show Ill Behaviour (Nov. 13). Shameless, arguably Showtime's most beloved original series, kicks off its eighth season on Sunday, Nov. 5, while Active Shooter: America Under Fire and A Season With Navy Football (which has previously followed Florida State and Notre Dame) will continue their first and third seasons, respectively.
That brings us to the channel's docs, comedy specials and streaming collections: Comedy fans can look forward to Lavell Crawford's Home for the Holidays, while music lovers can get excited about Tim & Faith: Soul2Soul, a documentary on Tim McGraw and Faith Hill's 2017 Soul2Soul world tour. The streaming collections have a little something for everyone, whether your film tastes revolve around the Western genre, films set in California, or John Cusack's oeuvre.
Find the complete list of November's incoming Showtime programming below.
ORIGINAL SERIES:
SHAMELESS (Season Premiere: Sunday, Nov. 5 at 9 p.m. ET/PT)
SMILF (Series Premiere: Sunday, Nov. 5 at 10 p.m. ET/PT)
WHITE FAMOUS (New Episodes: Sundays at 10:30 p.m. ET/PT)
ILL BEHAVIOUR (Series Premiere: Monday, Nov. 13 at 10:30 p.m. ET/PT)
ACTIVE SHOOTER: AMERICA UNDER FIRE (New Episodes: Fridays at 9 p.m. ET/PT)
A SEASON WITH NAVY FOOTBALL (New Episodes: Tuesdays at 10 p.m. ET/PT)
NEW MOVIES:
Available 11/1:
DON'T KNOCK TWICE
PRIDE AND PREJUDICE
THE BAND'S VISIT
3 STRIKES
ATM
BEVERLY HILLS NINJA
BEWITCHED
CASPER
CHEECH & CHONG GET OUT OF MY ROOM
CHEECH & CHONG'S NEXT MOVIE
CHILD'S PLAY 2
CHILD'S PLAY 3
DESPITE THE FALLING SNOW
END OF DAYS
THE EYES
FOCUS
GOD'S POCKET
HELLION
LUCKY THEM
RAY
THE RUNDOWN
SLEEPWALKERS
TRUE ROMANCE
UNITED 93
UNLEASHED
WE WERE SOLDIERS
Available 11/5:
WHAT ABOUT BOB?
Available 11/8:
11:55
Available 11/11:
BRIMSTONE
Available 11/12:
BATTLE SCARS
Available 11/18:
THE AUTOPSY OF JANE DOE
DOCUMENTARIES & COMEDY SPECIALS:
Available 11/3:
LAVELL CRAWFORD: HOME FOR THE HOLIDAYS
Available 11/17:
TIM & FAITH: SOUL2SOUL
STREAMING COLLECTIONS
Action Heroes Collection: CONAN THE BARBARIAN, FORBIDDEN KINGDOM, HARD TARGET, JET LI'S FEARLESS AND MORE (Available 11/1 – 11/28)
The Cusacks Collection: 1408, ARSENAL, CELL AND MORE (Available 11/1 – 11/28)
On Location: Californication: BEVERLY HILLS NINJA, BEWITCHED, THE DOORS AND MORE (Available 11/8 – 12/5)
Romance Collection: PRIDE & PREJUDICE, THE BAND'S VISIT, THE OTHER BOLEYN GIRL AND MORE (Available 11/17 – 12/14)
Western Collection: BRIMSTONE, HELL OR HIGH WATER, THE HATEFUL EIGHT AND MORE (Available 11/22 – 12/19)