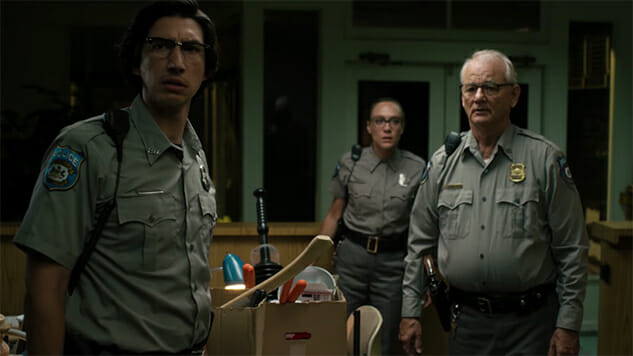 The biting first trailer for Jim Jarmusch's The Dead Don't Die has just been released.
Written and directed by Jarmusch, The Dead Don't Die's major-league lineup includes Bill Murray, Adam Driver, Tilda Swinton, Chloë Sevigny, Steve Buscemi, Danny Glover, Caleb Landry Jones, Rosie Perez, Iggy Pop, Sara Driver, RZA, Selena Gomez, Carol Kane and Tom Waits. Aaand breathe …
Gravitate towards the new trailer and poster below ahead of the film's theatrical release on June 14 from Focus Features.