Watch the First Teaser for Martin Scorsese's The Irishman
The much-anticipated mob drama comes to theaters and Netflix this fall
Images via Netflix
Movies
News
The Irishman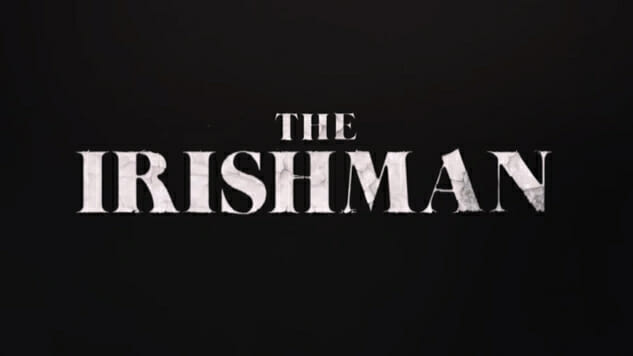 If, like us, you're watching the 91st Academy Awards, then you just saw a very exciting sight: the first teaser of any kind for The Irishman, Martin Scorsese's Netflix mob drama starring an eye-popping assortment of actors, including Robert De Niro, Al Pacino, Joe Pesci and Harvey Keitel.
The Irishman was scripted by Steve Zaillian (Gangs of New York) based on Charles Brandt's 2005 book I Heard You Paint Houses: Frank "The Irishman" Sheeran and the Inside Story of the Mafia, the Teamsters, and the Last Ride of Jimmy Hoffa. The film's first teaser—number one with a bullet—is centered on the book's main title, a coded phrase meant to identify a hitman. Though we see nothing but text onscreen, we hear the moment in which De Niro's Frank "The Irishman" Sheeran and Pacino's Jimmy Hoffa meet, with the latter recruiting the former to, uh, paint a house.
Watch the first teaser for The Irishman below. The much-anticipated film comes to theaters and Netflix this fall.