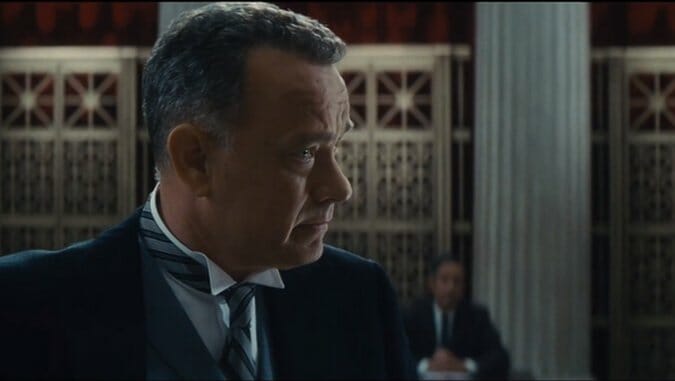 Any time Tom Hanks and Steven Spielberg get together, it's big news, but what really excites me about the upcoming film Bridge of Spies is that in addition to those two powerhouses, the script is written by Joel and Ethan Coen. Perhaps it's because I'm a snob, but a Coen Bros. writing credit like a magic seal of approval—this is going to be good.
The U.K. trailer, which you can watch above, features Hanks as a Cold War-era insurance lawyer who is tasked with defending an accused spy and then brokering an exchange with the communists in East Berlin, who are holding an American pilot. It's a little unclear why Hanks' character has been plucked from obscurity for this important mission, but as the secondary characters are quick to point out, his success may determine whether a nuclear holocaust can be avoided.
Bridge of Spies hits theaters on October 16. You can watch the American version of the trailer here.