Bad Books (Manchester Orchestra, Kevin Devine) Release Two New Singles off Their First New Album in Seven Years, III
Photo by Brian Manley
Music
News
Bad Books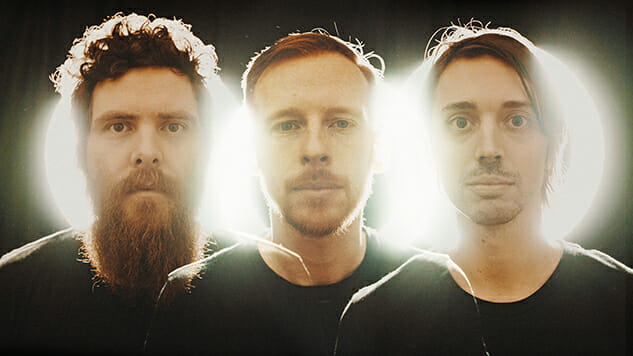 Bad Books, consisting of Manchester Orchestra's Andy Hull and Robert McDowell alongside Kevin Devine, are beginning a new chapter together with the release of two new tracks from their forthcoming album—their first in seven year—chronologically titled III. The new album will be released digitally on June 14, with a physical release to follow on June 21 from Loma Vista.
The two new tracks consist of Hull's personal and immersive "Lake House," and Devine's biting ode to fatherhood titled "I Love You, I'm Sorry, Please Help Me, Thank You.".
Devine said of "I Love You, I'm Sorry, Please Help Me, Thank You":
I wrote the song after the birth of my daughter, about the difficult time I was having reconciling some of what was so terrifying to me about that moment atmospherically/culturally with the indescribable experience I was having as a new father. And also about how even the profound joy I felt didn't dissolve every preexisting ugly knuckle kicking around in my psyche. I'd heard this phrase offered as a prayer in a secular setting. It offers me a bit of perspective and calm when things feel overwhelming. It feels good to sing.
In 2017, Hull and Devine alternated writing what would be the 10 tracks for the forthcoming album over the course of a four-day session together in Atlanta. In February of 2018, the trio reformed to record the tracks, with McDowell's sonic mastery at the forefront.
Hull said of one of his five lyrical volleys with "Lake House":
"Lake House" is quite a personal song to me. We tried to place it in a sonic environment that felt three dimensional. Instead of just hearing the song left and right, we wanted to have the sounds feel forward, backwards, above and below. Hopefully achieving a certain level of floating and immersive movements to take the listener along with the lyrical journey.
Listen to "Lake House" and "I Love You, I'm Sorry, Please Help Me, Thank You," and see more details of Bad Books' first new album since 2012's II below. For additional preparation for their upcoming tour dates (listed further down), we've also included the group's 2013 visit to Daytrotter.
III Album Art: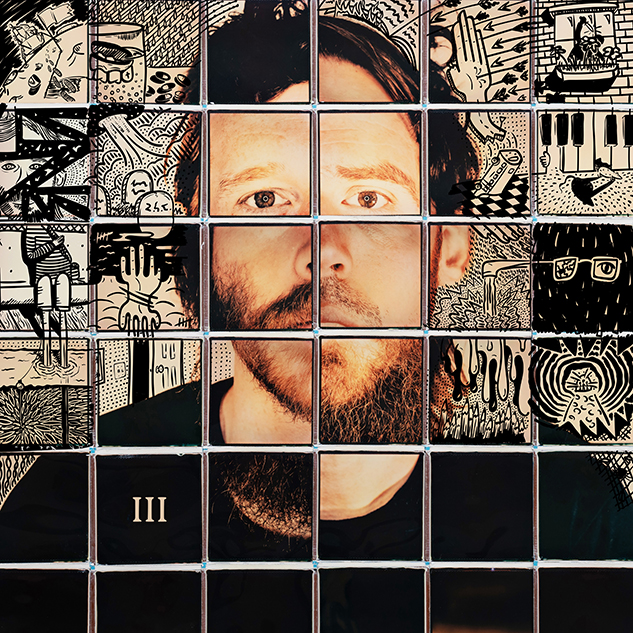 III Tracklist:
01. Wheel Well
02. UFO
03. Myths Made Plain
04. Lake House
05. I Love You, I'm Sorry, Please Help Me, Thank You
06. The Neighborhood
07. I Wrote It Down For You
08. Left Your Body
09. Supposed To Be
10. Army
Bad Books Tour Dates:
May
04 – Atlanta, Ga. @ Shaky Knees Festival
June
19 – Chicago, Ill. @ Metro
20 – Detroit, Mich. @ St. Andrew's Hall
21 – Columbus, Ohio @ Newport Music Hall
22 – Pittsburgh, Pa. @ Rex Theater
23 – College Park, Md. @ Milkboy
25 – Boston, Mass. @ The Sinclair
26 – Philadelphia, Pa. @ Union Transfer
27 – Brooklyn, N.Y. @ Elsewhere
28 – Jersey City, N.J. @ White Eagle Hall
August
13 – Seattle, Wash. @ The Showbox
14 – Portland, Ore. @ Revolution Hall
16 – San Francisco, Calif. @ Great American Music Hall
17 – Los Angeles, Calif. @ Lodge Room
19 – San Diego, Calif. @ The Irenic
20 – Phoenix, Ariz. @ Crescent Ballroom
22 – Dallas, Texas @ Gas Monkey Bar & Grill
23 – Austin, Texas @ Scoot Inn