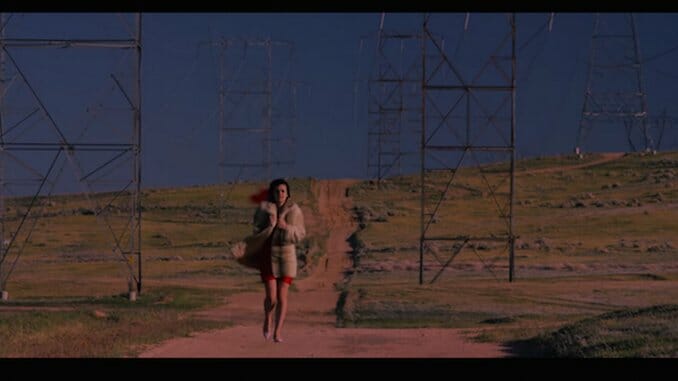 Most concept albums ultimately fail due to weak concepts. A stupider story has not been told than the story of the pinball playing blind boy Tommy on The Who's 1969 album of the same name. Artists these days aren't granted the same grandiosity that artists were in the '60s when people did more drugs and bought more albums.
Rare exceptions do exist: Last year Titus Andronicus, a New Jersey punk band, released a mesmerizing, ambitious hour and a half long album The Most Lamentable Tragedy to much acclaim. A few weeks back, Natasha Khan, better known as Bat for Lashes, announced a concept album simply titled The Bride. The story is told from the perspective of a bride whose fiancee dies in a car crash on the way to their wedding. The bride flees and takes their scheduled honeymoon trip alone to contemplate love and loss. Now there's a concept.
Khan already unveiled the heartbreaking single "In God's House," but today we get an atmospheric sunset lit video she conceived and co-directed with John de Menil. The song sets lyrics of death against pulsing synths highlighted by bright omnichord flushes.