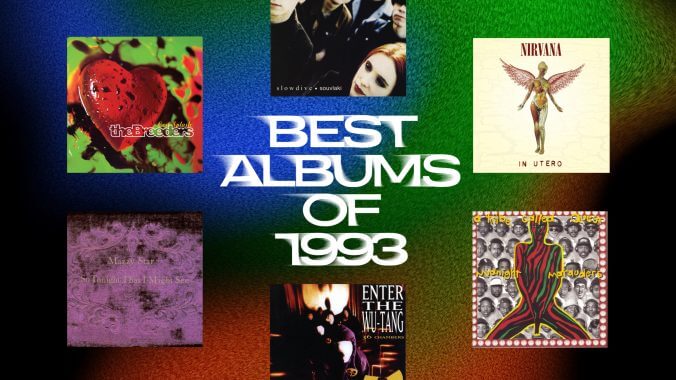 Ahh, 1993. Flannel shirts and chunky Dr. Martens. MTV Unplugged and Seinfeld. The start of the Clinton Era and the release of Groundhog Day (inexplicably 10 days after the actual Groundhog Day). And the year that Prince became, well, an unpronounceable symbol. Alternative rock had entered the mainstream but wouldn't quite crack the Top 10 in album sales that year (Vs. was closest at #13). But it was a golden age for both alternative and hip and hop, with artists who were once championed on college radio finding their way on new commercial stations across the U.S. We looked back at all the major releases from 30 years ago and voted on our favorites. 17 Paste music writers cast ballots and decided these are the 25 Best Albums of 1993.
25. Counting Crows: August and Everything After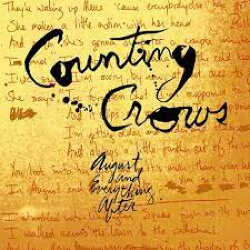 T Bone Burnett won his first Grammy for producing in 2001, but he'd been developing his touch throughout the 1980s and by the mid '90s, it seemed everything he put his fingers on (Sam Phillips' Martinis and Bikinis, Gillian Welch's Revival, The Wallflowers' Bringing Down the Horse) turned to gold—a run that arguably began with the debut from a then-unknown San Fransisco five-piece alternative band called Counting Crows. The first single from August and Everything After, "Mr. Jones," was ubiquitous in the first months of 1994—lead singer Adam Duritz's wish, "When I look at the television, I want to see me staring right back at me," getting immediately fulfilled. But if the hit wore out its welcome, there were so many other great tracks on the album to enjoy, from epic opener "Round Here" to joyful folk-pop of "Rain King" to the lonesome heartbreak of closer "Murder of One." The mix of Hammond organ, mandolin and pedal steel, along with backing vocals from Maria McKee and Jayhawks Gary Louris and Mark Olsen, revealed the influence of Burnett, but none of it would have the same power without Duritz's pleading vocals. —Josh Jackson
---
24. New Order: Republic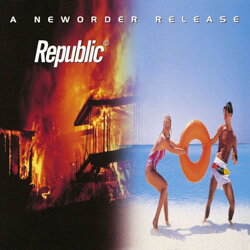 Republic came out of daunting circumstances: it was recorded by necessity in a last-ditch effort to save both Factory Records and New Order's nightclub investment in The Haçienda, and after more than a decade together the group had begun to "hate each other's stinking guts," in the words of bassist Peter Hook. That tension would ultimately force their first breakup after Republic's release, and in the music itself, it makes them feverish. "Everyone Everywhere" searches for love and meaning in the midst of chaos, while the frenetic "World" seems confessional, pairing electronic experimentation with lyrical urgency as Bernard Sumner declares "I've no passion for this hate." Released almost exactly ten years to date from New Order's 1983 breakout Power, Corruption and Lies, Republic is responsive but not reactionary, taking in the lessons of the group's growth as a band and providing an honest perspective on dancing in a burning building. How poetic that on "Regret," the album's opener and ultimately their highest-charting US single, Sumner's refrain leads with "I would like a place I can call my own"—ultimately, on Republic, New Order are searching for a way to go home. —Annie Parnell
---
23. Morphine: Cure for Pain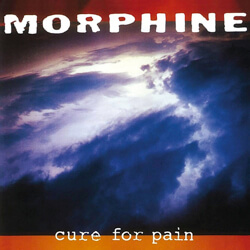 There was nothing on the musical landscape quite like Morphine when the Boston trio first formed in the late '80s. It's not like Morphine invented the idea of presenting jazz influences in a way that was palatable to younger, hipper audiences, but they pulled it off with a breathtaking sense of style and freshness. Morphine's two most immediately distinguishing features were Dana Colley's rich baritone/tenor sax harmonies and late frontman/bandleader Mark Sandman's two-string slide bass. Inspired by the spartan directness of blues artists like Muddy Waters, Sandman's vision was anchored more in dynamic buildup than chord changes. And when he heard Willie Joe Duncan's "unitar" performance on Bob "Froggy" Landers' 1956 single "The Cherokee Dance," a lightbulb went off. If there was a scent of novelty around the cocktail-lounge vibe of Morphine's debut offering Good, Sandman, Colley and drummer Jerome Deupree cemented their legacy in no uncertain terms with their career-defining sophomore effort Cure for Pain. Predecessors like John Lurie's Lounge Lizards had teased at a world where avant-garde jazz could gain a foothold in the mainstream, but Morphine struck a nerve with a more relatable approach that favored atmosphere, soul—and songs—over chops. And when Sandman sang lines like, "I got guilt, I got fear, I got regret / I'm just a panic-stricken waste / the last thing I'd wanna do / is ever cause you pain," the vulnerability behind his sultry demeanor revealed a substance that never took a backseat to the band's stylishness from that point on. Morphine would go on to expand their sound with each successive album until Sandman's death in 1999, but Cure for Pain serves as rather moving souvenir of that glorious moment where groups as disparate as Morphine, Combustible Edison, Soul Coughing, Primus, Skeleton Key, Ben Folds Five and Pavement could all swim in the same waters. There's also never been anything like it since. —Saby Reyes-Kulkarni
---
22. Jellyfish: Spilt Milk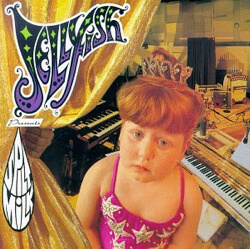 These days, anyone with a decent Pro Tools rig and a strong grasp of songcraft can make a multi-track masterpiece that sounds like a million bucks, but back in the old days, you still had to cut records like Spilt Milk the hard way—and that's exactly what Jellyfish did, bleeding their creative lifeblood out over a dozen songs and roughly eleventy million overdubs. Sounding like the union of Queen and the Beach Boys you never knew you needed to hear—and boasting the songs to back up those comparisons, Spilt Milk was an early '90s Velvet Underground & Nico for the power-pop set, an album that lit up the headphones of a small cadre of gomper-jawed fans while the rest of the world yawned in indifference. Though the band imploded the following year, this album is still discussed in reverent tones by the faithful few who'll never give up hope of a reunion. It's hard to pick just one key track; it can't hurt to start with the leadoff single, "The Ghost at Number One," but you should probably just take a deep breath, turn the volume up, and let the whole record run from start to finish.—Jeff Giles
---
21. De La Soul: Buhloone Mindstate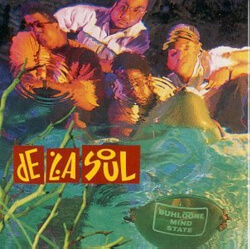 De La Soul Is Dead and 3 Feet High and Rising get all the shine, but the true hip-hop heads know that Long Island rappers De La Soul truly hit their creative peak with 1993's Buhloone Mindstate. Working once again with producer Prince Paul, the trio has a focus that was sometimes missing from the playful sprawl of their earlier work. Posdunos and Trugoy sound determined to solidify their bona fides as great rappers and lyricists while Maseo and Paul nicely dial back the kitsch in the production. What they retained is the group's pugnacious sense of humor and dedication to developing head-nodding beats and hooks that continue to resound some three decades later. —Robert Ham
---
20. U2: Zooropa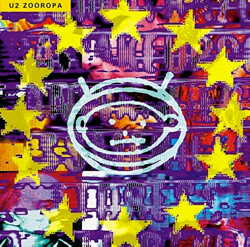 In the early '90s, few artists were on the creative hot streak that U2 was on. Achtung Baby had allowed them to shed the messianic nonsense that chased them following the success of The Joshua Tree and proved the quartet capable of messing with their sound without losing an iota of its emotional charge. They continued to absorb new developments in rock and electronic music and poured that into their project, the hastily assembled yet wholly brilliant Zooropa. Nothing feels out of bound to the band be it industrial-influenced pop, electro jams, wild falsetto glam and proto-rapping from The Edge. They even dared to throw Johnny Cash into a net of magic eye ambience. Who else could get away with such hubris and come away with their dignity intact? —Robert Ham
---
19. The Cranberries: Everybody Else Is Doing It, So Why Can't We?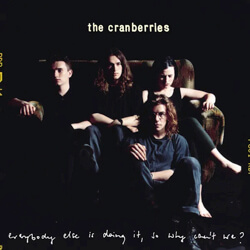 Before they were Irish pop-rock figureheads, the Cranberries—led by the late vocalist Dolores O'Riordan and guitarist Noel Hogan—were clawing at potential stardom on their debut album, Everybody Else Is Doing It, So Why Can't We? The album is a beautiful first chapter that soared to the Top-20 on the Billboard 200 and stayed there for 130 weeks. Not only does the record contain some of the best Cranberries songs, it boasts two of the greatest alternative songs ever: "Dreams" and "Linger." The latter has found a recent resurgence through meme culture, though it was a Top-10 hit on the Hot 100 when it came out 30 years ago. Likewise, "Dreams" hit the charts, too, and has become symbolic as a definitive song in the Cranberries' catalog. Not immediately the smash hit we all consider it to be, Everybody Else Is Doing It, So Why Can't We? became just the fifth rock album to reach #1 on the UK and Irish charts a year after its release. 30 years later, O'Riordan's vocal performance is what shoulders this record into immortality. A beacon of light fixture at the center of every track's storm, every line she sings pierces perfection and sticks with you. —Matt Mitchell
---
18. Depeche Mode: Songs of Faith and Devotion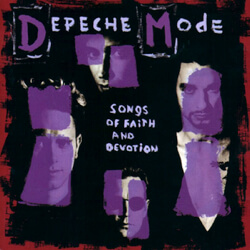 Tasked with following up one of the greatest electronic records ever made, Depeche Mode had their work cut out for them when they hit the studio in 1992 to make Songs of Faith and Devotion. Rather than tap into the synth-pop and post-punk they cut their teeth on in the decade prior, Depeche Mode took a sharp left turn and made a full-blown alt-rock record. The result was something much darker and heavier than 1990's Violator, but it was in no way a swing and miss. Andrew Fletcher, David Gahan, Martin Gore and Alan Wider made some of their finest work on Songs of Faith and Devotion, including tracks like "In Your Room" and "Walking in My Shoes." They tapped their collaborator Flood to produce the record (he'd helmed Violator three years prior, as well), and the acclaimed engineer has since noted how much animosity was in the air while the record was being made. For the first time, Depeche Mode jammed together, though those sessions didn't spur any creative sparks. The band often disagreed over small details, which led to giant arguments and members not recording in the same room together. In retrospect, the fact that Songs of Faith and Devotion even got made feels like a miracle. Luckily, what they were able to assemble together is powerful, spiritual and tensely ambitious. —Matt Mitchell
---
17. Kate Bush: The Red Shoes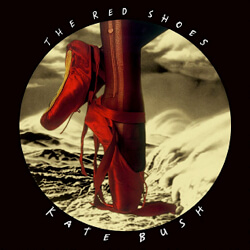 On her seventh album, Kate Bush sounds, by turn, weighed down and unbound. On her shoulders were the deaths of her mother, her frequent collaborator Alan Murphy and other key influences like filmmaker Michael Powell as well as the end of her relationship with Del Palmer. It left her feeling like a raw nerve or an open wound. But it was from that fraught period that sprung one of her most powerful and playful albums, The Red Shoes. Inspired by the fairy tale and the film of the same name, she tests the tensile strength of her spirit through material that questions and embraces the creative impulse, pays tribute to the loved ones she lost and even finds time to collaborate with the equally mercurial Prince. —Robert Ham
---
16. Pearl Jam: Vs.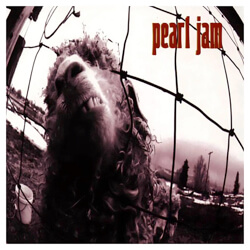 With how big a cargo-short clad seismic event Grunge was in the early '90s, Pearl Jam's seminal and oversized 1991 debut Ten deserves a large amount of the credit for exposing the world at large to the heavy sound coming out of Seattle. But on their 1993 follow-up Vs., the band decided to depart from the dripping-wet production of Rick Parashar for a more no-frills organic approach with producer Brendan O'Brien. The pairing would work beautifully, as O'Brien would stay on to work with the band up through 2013's Lightning Bolt. For how successful Ten was, the cavernous reverb all over the record, mixed with the band's penchant for classic-rock pageantry, sometimes obscured some of the band's strengths—especially Eddie Vedder's compassionate and politically charged perspective, leaving his unique deep croon up-front in the mix for all to hear as clear as a mumbly bell. Grunge's immersion in the same underground touring circuit that included the hardcore and post-hardcore bands is clearly evident on the mangled-frenzied pace of the album's opener "Go." That energy is present on other favorites such as "Animal" and the pedal-to-the-floor fan favorite "Rearview Mirror." The album also showcases Pearl Jam's uncanny knack for stripping songs down to their essentials. The acoustic arrangements on songs like "Daughter" and "Elderly Woman Behind The Counter In A Small Town" reminded fans who had seen them perform on MTV Unplugged that the band could easily bring as much energy to these songs without cranking up the volume. No song the band had attempted to this point would be as vulnerable or coiled with intensity as the album's closing meditative ballad "Indifference." Even though Vs. was nearly as massive a hit as it's predecessor—going seven-times platinum—it helped the band reclaiming their narrative and establish the sound they would dig deeper into as they retreated from the limelight. —Pat King
---
15. Stereolab: Transient Random-Noise Bursts With Announcements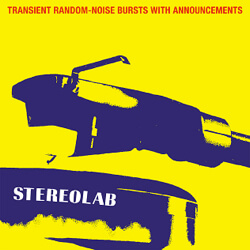 The final vestiges of Stereolab's work as a noise pop group equally influenced by the wiggly experiments of Bruce Haack and the assaultive rock of White Light/White Heat were still very much in play by the time of album #2 Transient Random-Noise Bursts With Announcements. But winding their way into the songwriting like luscious vines were some serious guitar jangle, the occasional tone of agitation hitting Laetitia Sadier's vocals and a touch of glam stomp. All of it comes to a head during "Jenny Ondioline," an epic track that allows the band to touch on all of their varying musical interests over the course of an engrossing 18 minutes. Catching the final three tunes on the album as you try to untangle yourself from "Jenny"'s grip only adds to the album's continued allure. —Robert Ham
---
14. The Flaming Lips: Transmissions from the Satellite Heart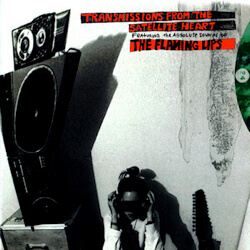 Oklahoma psych-rockers The Flaming Lips had already cashed in their chit by joining the major label ranks and making another strobe-lit freakout album (Hit To Death In The Future Head). By 1993, it was time to make good on Warner Brothers' investment by daring to write songs that still sounded like the melting of a thousand Dali guitars but were also catchy as hell. Up came the glammy assault of "Pilot Can at the Queer of God" and the Zeppelin IV headiness of "Moth in the Incubator" and the noise rock of "Superhumans." But crucial to the story of the Lips was the inclusion of "She Don't Use Jelly," a fluke hit that bought the band some time with their benefactors and set the stage for their future triumphs. —Robert Ham
---
13. Fugazi: In On the Kill Taker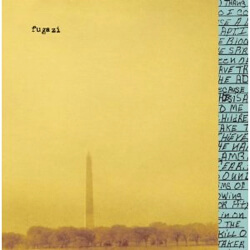 There are multiple alternate histories surrounding the production and release of Fugazi's third album, In On the Kill Taker. In one, the band released the abandoned sessions they undertook with Steve Albini. In another, the D.C. group was introduced to scores of new fans by accepting the offer to headline the 1993 edition of Lollapalooza. Or they gave in and took the big check dangled in front of them by Atlantic Records. The reality is so much sweeter. The quartet returned to Inner Ear Studios and took their live wire post-punk attack to a new plane with anthems that stretched out into delirious guitar entanglements, applied a touch of funk to the proceedings, took a nice breather with instrumental "Sweet and Low" and leaned steadily into their taut group chemistry throughout. —Robert Ham
---
12. Uncle Tupelo: Anodyne
The last entry in the band's catalog before Jeff Tweedy and Jay Farrar parted ways saw the band at its most fully realized. The two traded off singing and songwriting duties, giving us such great Son Volt precursors like "Slate" and "Chickamauga" and Wilco-precursors "Acuff-Rose" and "The Long Cut." The DNA for so much great music can be found in one glorious album. The Tweedy cuts leans a little more cowpunk, and Farrar embraces his Laurel Canyon predilections, but they both pulled from a century of American music and helped establish an entire movement. And on the title track, Max Johnston's lap steel sings like an Appalachian angel. It proved to be too much talent (or maybe too much strife) for just one beloved band. —Josh Jackson
---
11. Mazzy Star: So Tonight That I Might See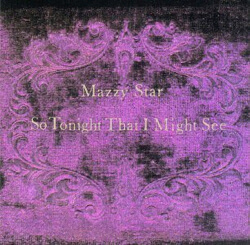 Mazzy Star's "Fade Into You" has taken on many meanings since its initial release on the band's major-label debut So Tonight That I Might See. It's a slow-dance song and an unrequited love anthem, a well-trod needle drop and a beloved indie discovery. This is fitting, because the track is a perfect example of Mazzy Star's creative philosophy, embracing contradictions in the pursuit of emotional transcendence. But those who write off the rest of So Tonight That I Might See as set dressing for its mainstream sleeper hit are missing out on a quietly groundbreaking record. Hope Sandoval and David Broback's playground of acoustics and electrics is rooted in LA's neo-psychedelic Paisley Underground, delicate on the Love cover "Five String Serenade" and arresting on the sprawling, "All Tomorrow's Parties"-esque title track. Sandoval's lyrics tackle themes large and small with dreamy consideration, spinning ruminations on friendships and crushes into considerations of mortality and selfhood. In the world of So Tonight That I Might See, these topics are not only coexistent, but inextricably connected. Sorrows and hopes beam out as glowing lights, devotional figures dance just out of reach, and waves crash you by through time. —Annie Parnell
---
10. Yo La Tengo: Painful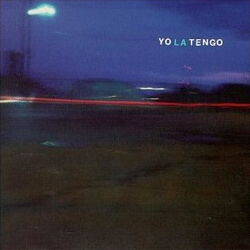 With recently installed bassist James McNew firmly in place, Yo La Tengo found a new spell when they crafted the material that would become Painful. The rougher, punkier edges of their sound were smoothed into a dream pop approach that still made ample use of guitar feedback, organ drones and resonant bass frequencies. It resulted in the trio's first truly intoxicating work. It coats the senses like a layer of honey with the sweetness of songs such as "Nowhere Near" and the delicate cover of "The Whole of the Law" sitting nicely alongside the stickier anthems "From a Motel 6" and "I Heard You Looking." —Robert Ham
---
9. Wu-Tang Clan: Enter The Wu-Tang (36 Chambers)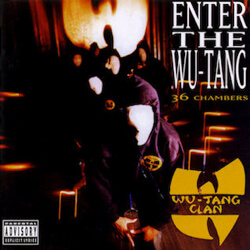 Into one of the greatest years in hip-hop's half-century history came the Wu-Tang Clan, a rough assemblage of MCs zonked on a cocktail of urban blight, kung fu movies and scratchy soul singles from their grandparent's record collections. Leading the charge was a producer who called himself the RZA, a survivor of the rap industry who rejected his past attempts at hit-making and instead tried to make music that sounded elegant, earthy and more than a little dangerous. Falling in behind him was a cadre of rappers who brought a cock-eyed flow and healthy draught of surreality to the proceedings. On paper, the numbers don't seem to add up, but in the studio, RZA plays three-dimensional chess with the various components. Like his production work, seemingly disparate threads are tied together to create something strong and enduring. —Robert Ham
---
8. Smashing Pumpkins: Siamese Dream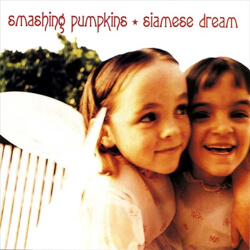 Billy Corgan wasn't the only Gen X-er to get rich riding the wave of '90s teen angst, but no one else channeled their heartbreak into guitar tones this immaculate, melodies this immense and affecting, and a band mystique so enduring. The mythology surrounding Siamese Dream (tortured genius has a nervous breakdown, locks self in studio, plays his dysfunctional bandmates' parts himself) still endures 30 years later, but so do the songs, all shimmering paeans to alienation, from the squealing grunge pyrotechnics of "Cherub Rock" and "Quiet" to the brooding bliss of "Mayonaise" to the multi-part metal eruptions of "Geek USA." As for the ballads? If you could bottle the tears collectively shed by '90s teens listening to "Disarm," the global water crisis would be solved. —Zach Schonfeld
---
7. Björk: Debut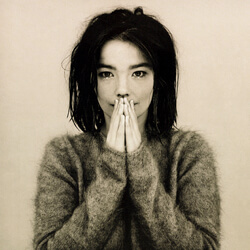 It's not so much the sounds on this album that make it so startling, even 30 years later. Sure, Björk and producer Nellee Hooper's sonic palette sparkle with a mad-scientist's edge, as the pair gleefully mash house music and other electronic/dance elements with pop. But the truth is that underground dance forms had been filtering into the mainstream for years at this point. Debut demands that you take notice because it has all the markings of an artist coming out of the gate as a full-fledged visionary. Of course, Björk technically issued her debut album in 1977 at the ripe old age of 8. But by titling this album as she did, it was a message that she was only just getting started. The world would soon have no choice but to recognize Björk as a creative force of nature, but her essential qualities were on full display right there in the future-classic album opener "Human Behavior": her dissonant but oddly sweet and approachable sense of harmony, her ability to warp a melody and mold songs as if they were mercury in her hands, and the sense that she was channeling a kind of alien musical intelligence both innocent and wise. As the album advances through songs like "Crying" and "Venus as a Boy," Björk shows how playful and emotive she could be in the same breath. If you're going to break the mold, this is the way to do it, and Debut stands as one of music's ultimate first statements. —Saby Reyes-Kulkarni
---
6. A Tribe Called Quest: Midnight Marauders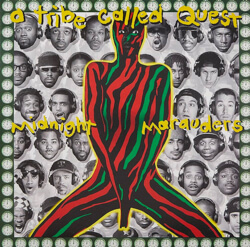 After leveling up so dramatically with the release of 1991's The Low End Theory, where could A Tribe Called Quest go? A repeat of that album's braiding of boom-bap, jazz samples and ludicrously witty rhyming would have been forgiven and appreciated. All of those elements remained by the time they worked out the material for what would become Midnight Marauders, but, at the time of its release, the Tribe's third album felt like a dramatic step forward and beyond. The music felt somehow clearer and muddier at the same time—a heady stirring up of digital and analog elements—with lead producer Q-Tip making daring moves like removing all the bass from "Clap Your Hands" or turning a squealing note from Minnie Riperton into the backdrop of "Lyrics To Go." He and fellow MC Phife then spent the album trying to outdo each other lyrically with each witty turn of phrase and twisty metaphor. —Robert Ham
---
5. Nirvana: In Utero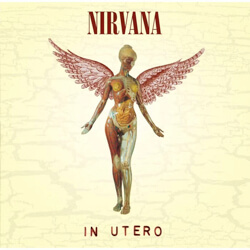 Though it was Nevermind that turned Nirvana into the biggest rock band on the planet in 1991, their third album—In Utero—is their very best. Produced by Steve Albini and recorded in Cannon Falls, Minnesota, In Utero features some of Kurt Cobain's most intense and emotional songwriting (though he often claimed that it was a "very impersonal" record) and amplifies the band's grunge architecture into much more accessible punk and noise spheres—all while maintaining an authenticity often lost with fame. "Serve the Servants" is one of the greatest album openers ever, while some of Nirvana's brightest tracks—like "Heart-Shaped Box," "Rape Me" and "Pennyroyal Tea"—arrive lyrically raw and sonically polished. Nevermind gave the band the space to fully swarm the mainstream charts, yet Cobain, Krist Novoselic and Dave Grohl, instead, chose to dig deep into their own convictions and make a record no superstar band would ever dare to construct in the wake of cosmic stardom. Album closer "All Apologies" is one of the most beautiful tracks ever laid to tape; In Utero is Cobain's swan song that is as timeless, gut-wrenching and perfect now as it ever was. —Matt Mitchell
---
4. Slowdive: Souvlaki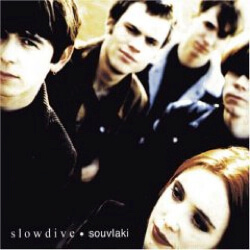 Considering the almost Job-like trials that the band underwent in the recording and release of their second full-length, it's little wonder why Slowdive chose to title their 1993 album after a bit from a Jerky Boys prank phone call. Co-founders and songwriters Neil Halstead and Rachel Goswell had to laugh to keep from crying as they weathered the end of their relationship, the slings and arrows of the British press and the nightmare of trying to promote their music in the U.S. But just as pressure creates diamonds, so did the trials of that time produce one of the most gorgeous and emotionally affecting albums of the first shoegaze era. Each song flows and shimmers like bioluminescence to which the band (and on two tracks their friend Brian Eno) applied dub-like production techniques and ribbons of ambience. —Robert Ham
---
3. The Breeders: Last Splash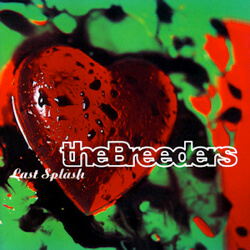 The year before Kim and Kelley Deal, Josephine Wiggs and Jim MacPherson cooked up their breakout record Last Splash the band was overseas in Europe, opening shows for Nirvana—who were, without a doubt, the biggest band in the world at the time, riding the momentum of Nevermind's success. They'd put out the Steve Albini-produced Pod three years prior, and it was met with moderate success—mostly because it wasn't manufactured in the States and imports were few and far between. English rock magazines were dubbing the Breeders an alt-rock supergroup, but it wasn't translating in America—not until 4Ad and Elektra got domestic distribution, the band teamed up with Spike Jonze and Sonic Youth's Kim Gordon for the "Cannonball" and "Divine Hammer" videos (which MTV played constantly) and they, again, supported Nirvana on a tour. Though Kurt Cobain routinely considered Pod as one of his all-time favorite records, it's Last Splash that endures as one of the best alternative records of the 1990s. The Deal sisters, led by Kim's warm, near-angelic singing and Kelley's distorted, choppy and perfect guitar-playing, became faces at the forefront of a musical movement that would soon be gone within the next five years. Last Splash, however, sounds as good in 2023 as it did 30 years ago. Not many records can claim that truth. —Matt Mitchell
---
2. PJ Harvey: Rid of Me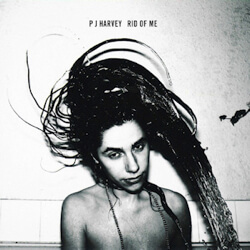 The second album by Polly Jean Harvey and her self-titled trio is a blunt instrument. For that, a healthy amount of credit must be given to Steve Albini, the renowned engineer who recorded Rid of Me. His flat, dry production style left exposed all the jagged edges, frayed wires and raw emotion of each track. And it sounds as though Harvey, bassist Steve Vaughan and drummer Rob Ellis are just there, in the corner of your room pounding their way through each blues-inflected post-punk song and bludgeoning their way into your core. The sharpest point of each song is Harvey's razor-like lyrics of romantic and sexual and spiritual empowerment and torment, and how one prong of that trident naturally affects the others. To borrow a title from the band's previous LP, one swift blow from Rid of Me will leave you happy and bleeding. — Robert Ham
---
1. Liz Phair: Exile in Guyville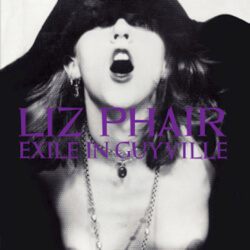 Much has been said about Liz Phair's ball-busting brashness (and rightly so). But in addition to Exile in Guyville's potty-mouth sass is also a smidge of vulnerability. That Phair could be both capable of so much varying desire—she wants to be your friend; she wants to be your lover; she wants to be your blowjob queen; she wants love letters and sodas (and all that stupid old shit)—makes her the embodiment of the complex wants our hearts and bodies crave. But even through all the tumult she remains confident. She might like you, but she likes herself more. And because of that Guyville remains a destination of three-dimensional realness devoid in most confessional music, regardless of the gender of the writer. —Jessica Gentile
---
Listen to selections from the Best Albums of 1993 on Spotify: