Brittany Howard Announces Debut Solo Album and Fall Tour Dates, Shares Opening Track
Listen to "History Repeats," out now
Photo by Danny Clinch
Music
News
Brittany Howard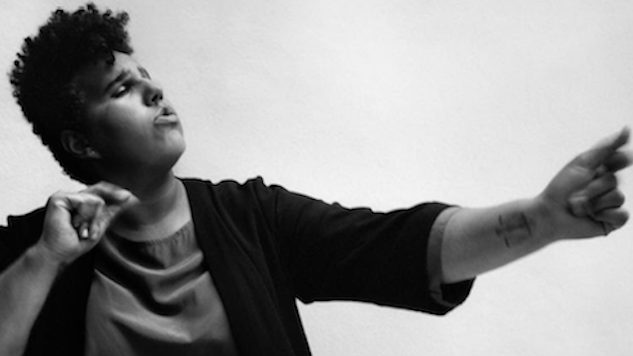 With her soulful vocals and impassioned electric guitar playing, Brittany Howard is known as a blues-rock powerhouse, and the lead singer and rhythm guitarist for Alabama Shakes.
Howard announced on Tuesday that her debut solo album, Jaime, will be released on Sept. 20 via ATO Records. She also shared its groovy opening track, "History Repeats," to streaming services.
"'History Repeats' is as much a personal song as it is a song about us as a human species. Our times of success may propel us forward, but our repeating failures hold us back from evolving into harmony," Howard said in a statement.
In several social media posts, Howard wrote about the poignant, personal songs that coincide to form her forthcoming album. The LP is named after her older sister Jaime, who taught Howard to play piano and write poetry, and who died of cancer as a teenager.
"I wrote this record as a process of healing. Every song, I confront something within me or beyond me. Things that are hard or impossible to change, words and music to describe what I'm not good at conveying to those I love, or a name that hurts to be said: Jaime," Howard wrote.
Howard also wrote about how much the album reflects her as a person, as well as her sister, "The title is in memoriam, and she definitely did shape me as a human being," she said, "But, the record is not about her. It's about me. I'm pretty candid about myself and who I am and what I believe. Which is why I needed to do it on my own."
Howard was inspired to create the album after taking a cross-country trip from Nashville to Topanga, Calif., where she recorded it. She said that with solitary time on the trip, she was able to learn to love elements of herself, and to put together the empowering record as an "act of resistance" against self-doubt and societal pressures.
Listen to "History Repeats," below and further down, check out an Alabama Shakes performance from the Paste archives, the tracklist and album art for Jaime, and Howard's fall North American tour dates. Tickets will go on sale to the public on Friday, June 28, at 10 a.m. local time, unless otherwise noted.
Jaime Tracklist:
01. History Repeats
02. He Loves Me
03. Georgia
04. Stay High
05. Tomorrow
06. Short and Sweet
07. 13th Century Metal
08. Baby
09. Goat Head
10. Presence
11. Run To Me
Jaime Album Art: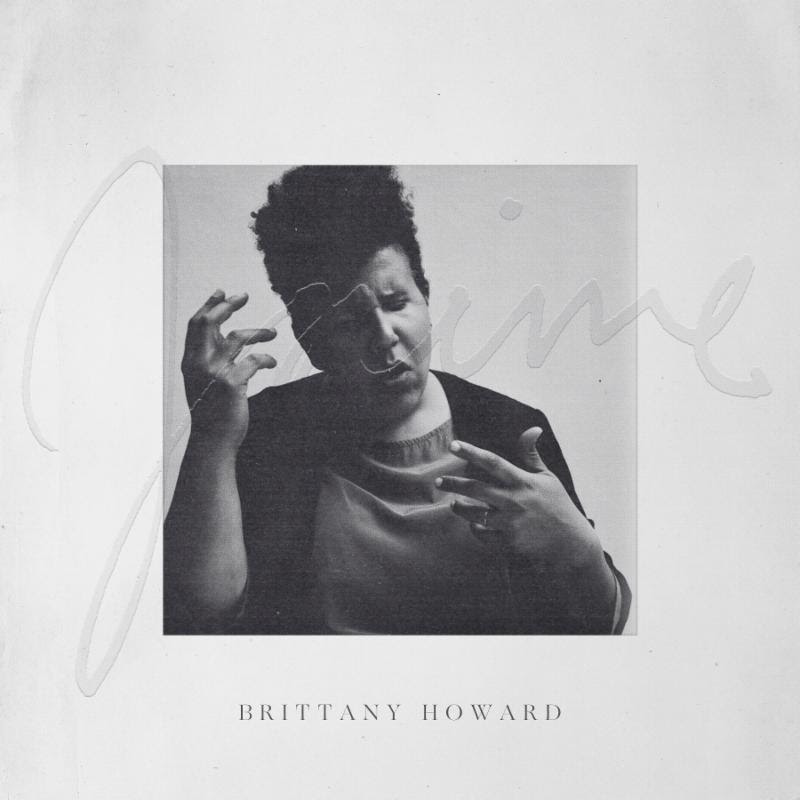 Brittany Howard North American Tour Dates:
August
17 – Asheville, N.C. @ Orange Peel *
18 – Asheville, N.C. @ Orange Peel *
19 – Nashville, Tenn. @ Ryman Auditorium
23 – Washington, D.C. @ 9:30 Club ^
24 – Washington, D.C. @ 9:30 Club ^
September
18 – Milwaukee, Wis. @ Riverside Theater
19 – St. Paul, Minn. @ Palace Theatre
20 – Chicago, Ill. @ Riviera Theatre
22 – Toronto, Ont. @ Rebel
24 – New York, N.Y. @ Beacon Theatre
25 – Boston, Mass. @ House of Blues
27 – Philadelphia, Pa. @ The Fillmore
October
05 – Austin, Texas @ ACL Festival
08 – Los Angeles, Calif. @ Theatre at Ace Hotel
09 – Los Angeles, Calif. @ Theatre at Ace Hotel
12 – Austin, Texas @ ACL Festival
13 – Atlanta, Ga. @ AfroPunk Festival
(* Tickets on sale Friday, June 28, at 12 p.m.)
(^ Tickets on sale Thursday, June 27, at 10 a.m.)