Stream the Debut Album from Ben Stiller's Band, Capital Punishment
Photos by Antony Jones/Getty, Pascal Le Segretain/Getty
Music
News
Capital Punishment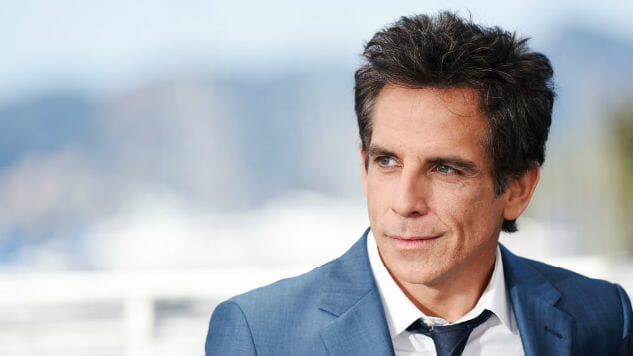 In 2015, Captured Tracks announced the news. Back in July, we reported that finally, three years later, the label was going to come through on its promise. Now, the day is finally here: You can stream Capital Punishment's first (and only) record, Roadkill, on Spotify and Apple Music.
If you recognize this band, it's probably because you've heard of its drummer: actor, producer and UN Goodwill Ambassador Ben Stiller. However, Stiller isn't the only post-punk rocker to go on to have a successful career after the band, which also now includes a federal judge from Arizona, a professor and a musician. Because of this, the album (released only once in 1982 via a couple hundred vinyl pressings) retailed for anywhere from $200 to $500 on collector's markets.
Leading up to the remastered reissue, the label released two tracks that were left off the original album, "Confusion" and "Muzak Anonymous."
"'Confusion' is an industrial psychedelic standout, with an eerie synth-lead verse that segues into a glam-rock chorus straight out of the Mick Ronson playbook," says the label in a statement. "'Muzak Anonymous' is Beefheart-ian, Gong-afied freak-funk that needs to be heard to be believed."
Luckily for Spotify and Apple Music users, Capital Punishment's "Beefheart-ian, Gong-afied freak-funk" is available to enjoy, starting today.
Further, the increased visibility on the album, something that shocked the band itself, has inspired the reunion of Capital Punishment, which confirmed that new music is on the way in an interview with Rolling Stone.
Check out both singles below, find the whole album on Spotify or Apple Music, or buy a physical copy here.