Alice Glass Vows to Take the Stand Against Former Bandmate Ethan Kath
Kath is under investigation for multiple sex crimes
Photos by Roger Kisby/Getty, Theo Wargo/Getty
Music
News
Crystal Castles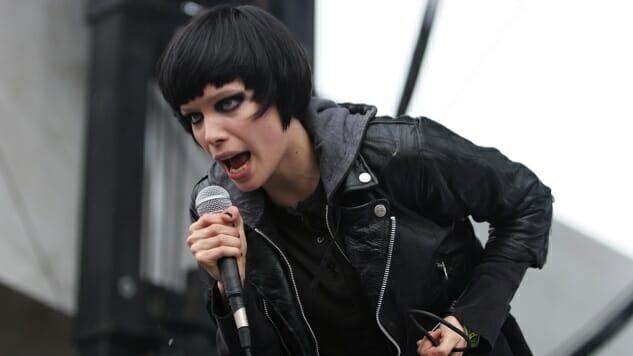 According to an October statement made by Alice Glass, formerly of Crystal Castles, about ex-bandmate Ethan Kath (aka Claudio Palmieri), his offenses against her include but are not limited to: raping her when she was 15, stalking her and eventually, at the height of Crystal Castle's fame, taking "pictures of [her] bruises and post[ing] them online." She also accused Kath of controlling everything from what she ate to how she appeared to the public in a torrent of psychological and emotional abuse. Glass has now doubled down on those accusations in new court documents (per TMZ), saying that she is willing to testify against Kath in court.
After Glass released her original statement, Kath filed a defamation lawsuit calling the accusations "pure fiction" comprising "extortion, false claims, and accusations put forth after the band attained new success without her," as TMZ reported. Kath also claimed that Glass' painful recounting of years of abuse was an attempt to draw attention to her new solo project.
He claimed to have lost over $300,000 in profits because of the allegations, as Crystal Castles had to cancel their tour. In response, Kath served Glass a summons via a fake fan:
just got served after my show in chicago by someone pretending to be a fan. lol see you in court asshole. pic.twitter.com/iVffrIkB4o

— ALICE GLASS (@ALICEGLASS) November 18, 2017
As such, Glass has submitted her declaration to the court affirming that she will take the stand and testify against said "asshole" under oath. What's more, two other women approached Glass with similar stories of Kath's alleged sexual misconduct. Toronto police said they're investigating Kath for multiple sex crimes, per Consequence of Sound.