Listen to Fiona Apple's Gentle Take on The Beach Boys' "In My Room"
Photo by Natalie Behring/Getty
Music
News
Fiona Apple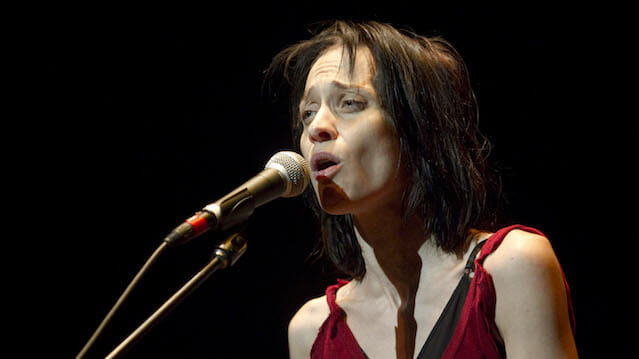 Fiona Apple is joined by Jakob Dylan on a warm rendition of The Beach Boys' "In My Room," the latest cut taken from the Echo in the Canyon soundtrack, out today, May 24.
Produced by documentarian Andrew Slater, Echo In The Canyon examines the genesis of the Laurel Canyon music scene in the '60s and the heavyweights responsible for the "birth of the California sound: —The Byrds, The Beach Boys, and The Mamas & the Papas, among others.
Other artists featured on the soundtrack include Eric Clapton, Beck, Norah Jones, Regina Spektor and Neil Young. Apple and Dylan also collaborated on The Byrds' "It Won't Be Wrong," while Spektor and Dylan's version of Love's "No Matter What You Do" was released earlier this week.
Echo In The Canyon opens in select theaters in Los Angeles today and New York City on May 31. You can stream the soundtrack right here.
Listen to Apple's cover below and hear The Beach Boys perform the track circa 1980 further down.