Cardi B, Post Malone Ruled Ineligible for Best New Artist Grammy Nominations
Photo by Kevin Winter/Getty, Rich Fury/Getty
Music
News
Grammys
Cardi B and Post Malone have both been declared ineligible for the 2019 Best New Artist Grammy nominations, according to the AP.
There are a few outlined rules regarding Best New Artist nominations. While an artist can be submitted up to three times for the award and can still qualify as "new" so long as they haven't released more than three albums or 30 tracks, "any artist with a previous Grammy nomination as a performer" is ineligible for the award.
The third stipulation is what's preventing Cardi B from qualifying for the award. In 2018, Cardi was submitted for nomination for Best New Artist, thought she didn't actually receive the nomination. However, her single "Bodak Yellow" did receive a nomination—two, in fact, with Best Rap Song and Best Rap Performance nods. Though neither award went to her (instead, both went to Kendrick Lamar's "Humble"), this, paired with the release of her album Invasion of Privacy just months later, has disqualified her from the "new artist" considerations.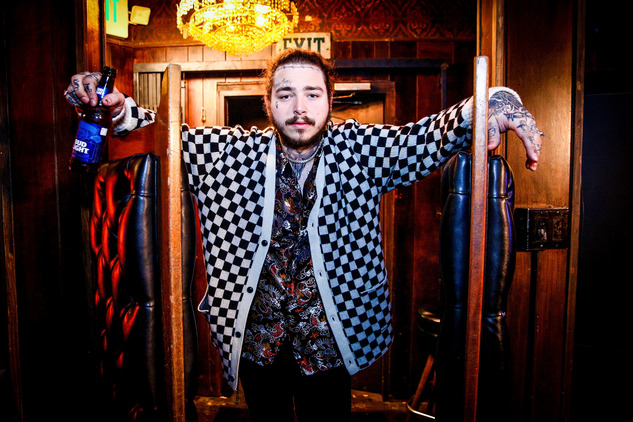 Post Malone's ineligibility isn't quite as cut-and-dry, however, as it came down to sales figures, rather than previous nominations. According to the AP report, industry executives looked at factors such as Malone's 2015 hits "Congratulations" and "White Iverson," as well as the mega-success of his 2016 album Stoney, in deciding that he's officially too big to qualify as a "new artist." Also under discussion was Malone's "rap" artist status, specifically in considering how to label his latest album Beerbongs & Bentleys. In evaluating, the album will likely be considered in the pop category, rather than rap, and thus won't qualify in the rap category. This is because an album needs to consist of at least 51 percent rap to be considered fitting in the genre—and with its pop sentimentalities, melodically and in production, the album just doesn't quite fit that quota.
Grammy voting begins on Oct. 15, with the announcement of nominees following on Dec. 9. This year, the Best New Artist category will contain eight nominees, an increase from the usual five. The awards will take place on Feb. 10 of next year.
Revisit Paste's recap of the 2018 Grammys here.