Guided by Voices Announce New Album Surrender Your Poppy Field and Tour, Share Single
Images via Tony Nelson, GBV Inc.
Music
News
guided by voices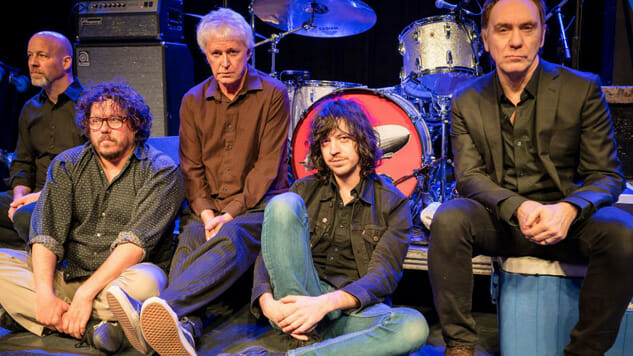 Tuesday, Guided by Voices announced a new album titled Surrender Your Poppy Field, their first of 2020 after releasing three albums in 2019. Listen below to first single "Volcano."
The track is quintessential Guided by Voices, if not more streamlined and elegant. Perhaps nodding to the Wizard of Oz inspiration for the album's title, the track features poetic lyrics that read like a heartfelt Valentine's card.
Surrender Your Poppy Field is due Feb. 20 via Robert Pollard's own GBV Inc. You'll find the details of the album below, along with its lead single and the band's tour dates.
Surrender Your Poppy Field Tracklist:
01. Year of the Hard Hitter
02. Volcano
03. Queen Parking Lot
04. Arthur Has Business Elsewhere
05. Cul-De-Sac Kids
06. Cat Beats A Drum
07. Windjammer
08. Steely Dodger
09. Stone Cold Moron
10. Physician
11. Man Called Blunder
12. Woah Nelly
13. Andre The Hawk
14. Always Gone
15. Next Sea Level
Surrender Your Poppy Field Album Art: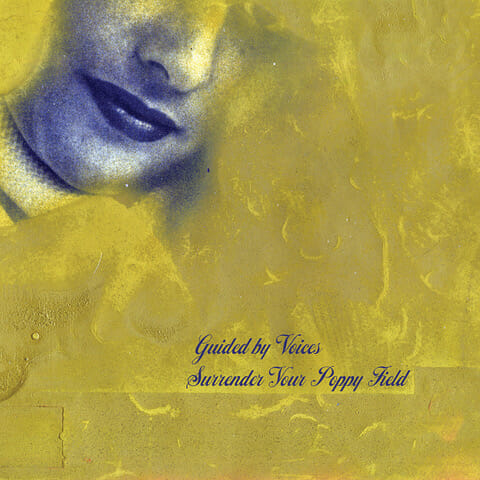 Guided by Voices Tour Dates:
April
03 – Baltimore, Md. @ Ottobar
04 – Pittsburgh, Pa. @ Mr. Smalls
24 – Bethlehem, Pa. @ Musikfest Cafe
25 – New Haven, Conn. @ College Street Music Hall
May
01 – Atlanta, Ga. @ Shaky Knees Festival
02 – Carrboro, N.C. @ Cat's Cradle
08 – San Luis Obispo, Calif. @ Fremont Theater
09 – San Francisco, Calif. @ The Regency
July
10 – Minneapolis, Minn. @ Fine Line Music Hall