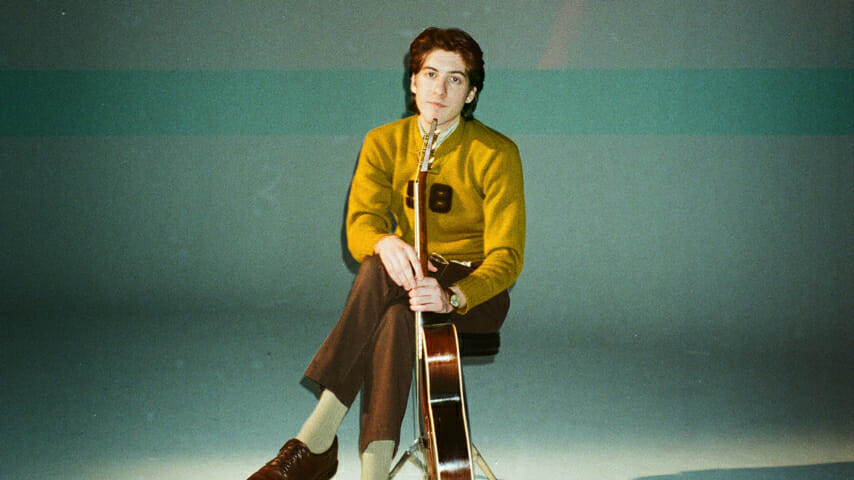 Daily Dose is your daily source for the song you absolutely, positively need to hear every day. Curated by the Paste Music Team.
Hala, aka Detroit-based multi-instrumentalist Ian Ruhala, will release his debut studio album Red Herring on May 1 via Cinematic Music Group, and Tuesday he shares the music video for lead single "Emotional R&B," also unveiling a North American tour.
"Emotional R&B" is a sonic leap forward from Ruhala's self-released 2016 album Spoonfed, polishing that LP's lo-fi bedroom rock sound into a gleaming, jangle-pop gem. Over an elaborate bass line, well-placed guitar harmonics and bright acoustic chords, Ruhala sings of the risky exhilaration of new love: "The only good reason for you to stay the night / Is to confuse him," he admits, "But, I ain't complaining / Emotional R&B's got me singing / All of these words to you." Orchestral flourishes eventually lead into an "A Day in The Life"-esque crescendo, as if the song itself is getting carried away with the emotions of the moment.
"Things feel a lot more cinematic, maybe because these moments of a relationship are portrayed and documented in countless Romantic Comedies," says Ruhala of the song. "It's the feeling of riding a romantic high, perhaps turning a blind eye to things that would normally set you off in pursuit of what could possibly become a substantial, long-lasting relationship."
Ruhala teamed with Ryan Hadlock (The Lumineers, Vance Joy, Ra Ra Riot) to create Red Herring, working out of the producer's secluded Bear Creek Studio in Woodinville, Wash., to piece together the 12-track album from "a stockpile of prepared demos," per a press release. Ruhala recruited Andrew Joslyn and longtime Brandi Carlile collaborator Josh Neumann to contribute strings, but apart from that, Ruhala wrote and performed every instrument heard on Red Herring, from guitar, piano, bass and drums to baritone ukulele, xylophone, vibraphone and vocals.
Hala will tour North America in support of Red Herring, starting with a record release show in Detroit on May 8. The 19-date run covers the continent, culminating in a June 13 performance in St. Louis, Mo.
Watch the "Emotional R&B" video below and find the details of Red Herring further down, along with Hala's tour dates. You can preorder his new album here.
Red Herring Tracklist:
01. Turn Out Right
02. Making Me Nervous
03. Somehow
04. Camera
05. Why Do You Want Anything To Do With Me?
06. We Can Start Again
07. Emotional R&B
08. Lies
09. Nobody-Body Knows
10. With You Now (It's The Only Place I Want To Be)
11. Red Herring
12. True Colors
Red Herring Album Art: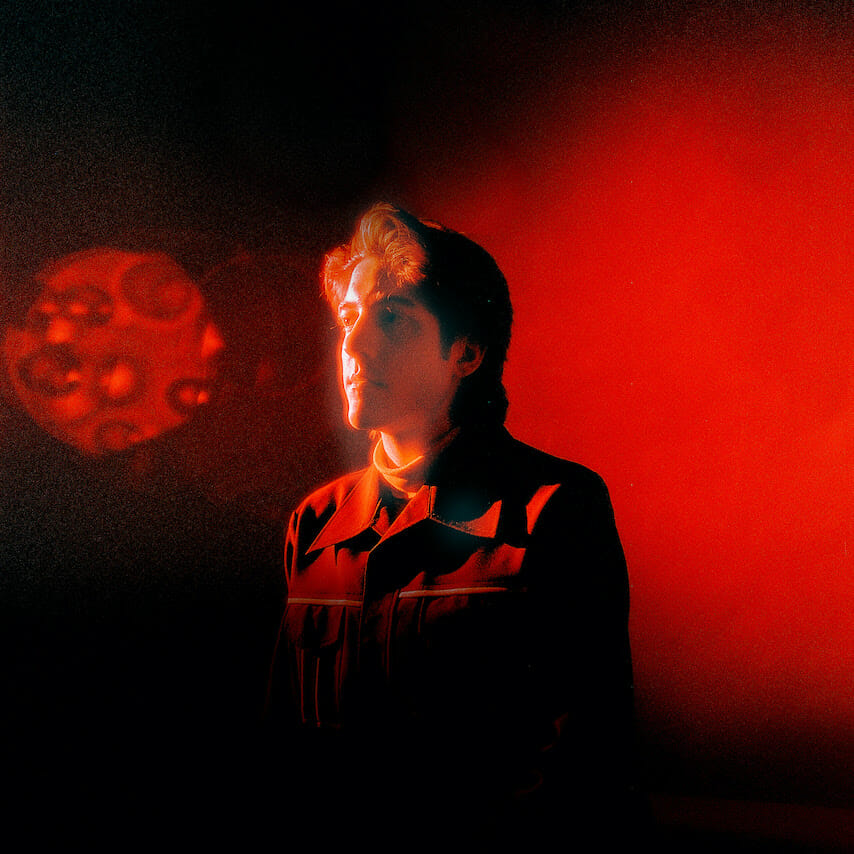 Hala Tour Dates:
March
06 – Minneapolis, Minn. @ Whole Music Club ^
May
08 – Detroit, Mich. @ Deluxx Fluxx- (Record Release Show) %
09 – Columbus, Ohio @ The Basement %
10 – Washington, D.C. @ Songbyrd %
12 – Brooklyn, N.Y. @ Rough Trade %
13 – Philadelphia, Pa. @ Creep Records %
14 – Boston, Mass. @ Once Ballroom %
15 – Montreal, Que. @ L'Esco %
16 – Toronto, Ont. @ The Drake Hotel %
28 – Chicago, Ill. @ Schubas *
29 – Milwaukee, Wis. @ The BackRoom at Colectivo Coffee *
30 – Minneapolis, Minn. @ 7th St. Entry *
June
02 – Seattle, Wash. @ Barboza *
03 – Portland, Ore. @ Lola's Room *
05 – San Francisco, Calif. @ Bottom of the Hill *
06 – Los Angeles, Calif. @ The Echo *
07 – San Diego, Calif. @ Che Cafe *
10 – Denver, Colo. @ Larimer Lounge *
12 – Kansas City, Mo.@ recordBar *
13 – St. Louis, Mo. @ Blueberry Hill Duck Room *
(^ with Miloe)
(% with PONY)
(* with BOYO)