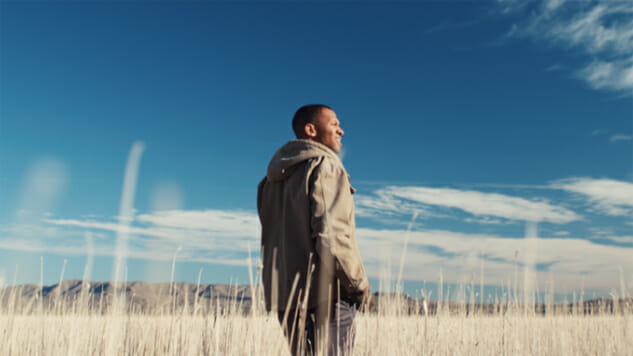 Khruangbin and Leon Bridges' collaborative EP is all about the Lone Star state. From Houston and Fort Worth, respectively, the two acts offer at times opposing and at other times synthesized views of the state. All of that comes together in their new video for "Texas Sun," the EP's title track. The song itself exists somewhere between R&B and Western classics, with the video reflecting that in many beautiful shots of the state's wide expanse. Video director Philip Andelman says of the track:
"I had never felt this transported by a song, never felt such a powerful need to shoot anything before in my life. We traveled out to East Texas and just started driving, creating our own set of adventures as we went along: meetings with pecan farmers in Van Horn, mezcal dealers in Marfa, ranchers in Valentine. We didn't have much gear, just a camera, some incandescent bulbs, a tripod and ratchet straps. We fell into a family of friends in Marfa who took us over the finish line, rustling up wardrobes and cars, a neighbor with a home to shoot in, an ex-boyfriend with a drone. Calling this a labor of love would be an understatement, it was the ride of a lifetime.
You can check out the video below.