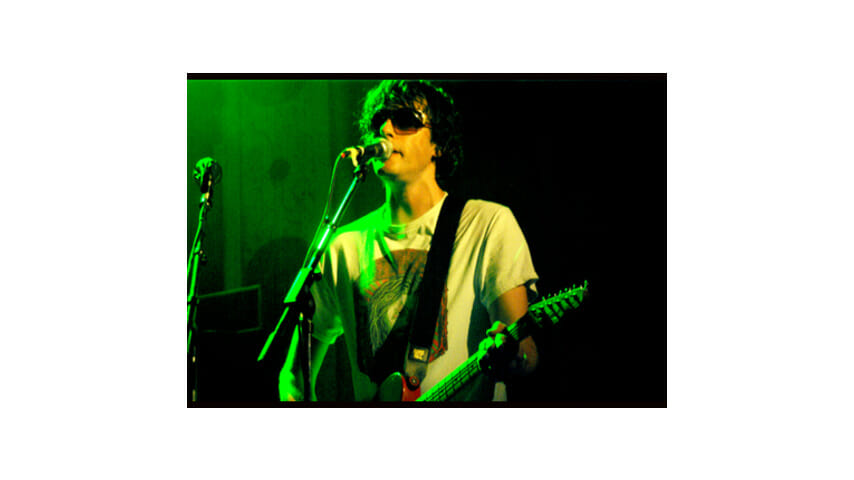 Fire, death, the soul, drugged-up bliss: Jason Pierce, the force behind Spiritualized, navigated his favorite heavy topics at Metro on Monday, but even during the deepest of lyrical explorations Pierce remained composed, hidden behind sunglasses, standing in profile to the crowd.
That is, until a song beginning with a woozy "Amazing Grace" and giving way to the mesmerizing "Shine A Light" exploded in lush regale, Pierce and company building a crescendo and riding their instruments into submission. Backed by two gospel singers, Spiritualized navigated its material as if it were a lifeline, void of any direct contact– not even a glance of the eyes– or banter to engage the crowd. The connection came by way of the songs: sermons to the wicked, warnings for the soul. Pierce knows of such things, having almost died from double pneumonia before dropping the band's recent album, Songs In A&E. Its longtime drugged-out/blissed out epics, such as "Come Together" and "She Kissed Me (It Felt Like A Hit)," clearly come from one who has personally ventured into serious hedonistic territory.
Even amid the darkest material, there were gauzy glimmers of light. "Sitting on Fire" and "Soul on Fire" were hopeful in their romanticism. It's the pondering and quest for those moments reached between the bleak and the uplifting that Spiritualized straddles, where all that's heavy becomes breathtakingly light.