Oso Oso Share New Song "Impossible Game" off Forthcoming Album Basking In The Glow
Photo by Javi Perez
Music
News
Oso Oso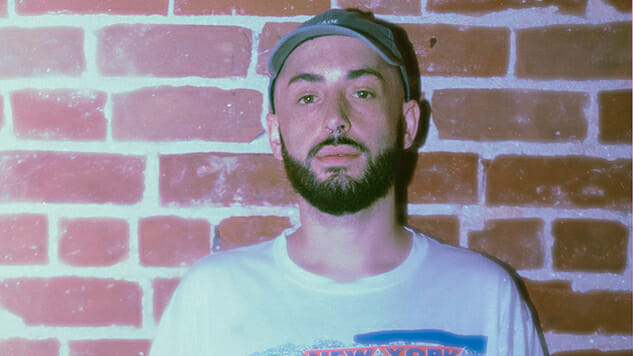 Sparkle-punk project Oso Oso are already living in the 2020s. As we ride the 30-year nostalgia cycle into '90s revivalism, the Jade Lilitri-led project is roaring ahead of the pack, already emulating touchstones like Third Eye Blind and Bleed American while the rest of us are still pondering the Ghost Town DJ's.
On his last and best album to date, The Yunahon Mixtape, Lilitri did for early-aughts emo-pop what Carly Rae Jepsen did for '80s synth-pop: extract the sugariest bits of an old sound to spin into pure bubblegum confectionery. The album was sun-kissed and summery, adjectives usually not associated with their genre. Lilitri was making emo for kids who enjoy laying poolside as the heat dries their black nail polish and singes the edges off their side-swept bangs.
But as soon as you know it, the leaves brown and the wind picks up. Oso Oso have shared two singles from their forthcoming fourth album Basking In The Glow so far: "Dig (II)" in May and today, July 9, the bittersweet "Impossible Game." Both reflect a chillier outlook on life: The first single had the line, "Yeah, there's this hole in my soul," and "Impossible Game" stays in the same emotional register. Over a laid-back pop-punk riff, Lilitri delivers couplet-length vignettes of depression: "Scratch off ticket never did bring luck / On my back wishing I still gave a fuck." The chorus reflects this stasis: As the pace picks up, Lilitri sings, "So slow down, feels like we're rushing away." The hooks are still there, as catchy as ever, but they're a little more desperate, like smiling to hold back tears.
Oso Oso are heading out on their first-ever full U.S. headlining tour this summer alongside special guests The Sidekicks and Future Teens, beginning with an Aug. 22 stop in Boston. Tickets for all dates are on sale now.
Listen to "Impossible Game" below, and check out the album art and tracklist for Basking In The Glow further down, plus Oso Oso's tour dates. The album arrives Aug. 16 on Triple Crown Records.
Basking In The Glow Album Art: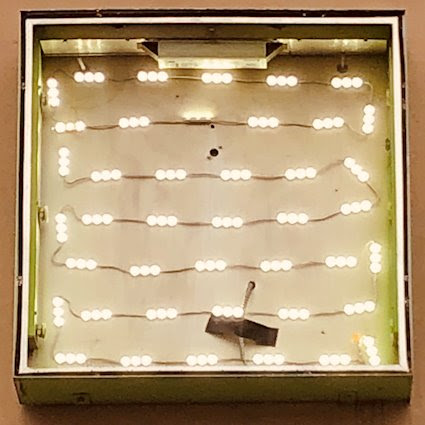 Basking In The Glow Tracklist:
01. intro
02. the view
03. basking in the glow
04. dig (II)
05. one sick plan
06. a morning song
07. priority change
08. wake up next to god
09. impossible game
10. charlie
Oso Oso Tour Dates:
August
22 – Boston, Mass. @Brighton Music Hall
23 – New York, N.Y. @Bowery Ballroom
24 – Washington, D.C. @DC9
25 – Philadelphia, Pa. @The Foundry
27 – Durham, N.C. @Motorco
28 – Orlando, Fla. @Soundbar
29 – Tampa, Fla. @Crowbar
30 – Atlanta, Ga. @Masquerade
31 – Nashville, Tenn. @The End
September
02 – Austin, Texas @Barracude Inside
03 – Dallas, Texas@Dada
05 – Phoenix, Ariz. @Rebel Lounge
06 – San Diego, Calif. @HOB Voodoo Room
07 – Los Angeles, Calif. @The Hi Hat
08 – Berkley, Calif. @924 Gilman St
10 – Portland, Ore. @Paris Theatre
11 – Seattle, Wash. @Vera Project
13 – Salt Lake City, Utah @Loading Dock
14 – Denver, Colo. @Larimer Lounge
15 – Kansas City, Mo. @The Rino
17 – Burnsville, Minn. @The Garage
18 – Chicago, Ill. @Beat Kitchen
19 – Detroit, Mich. @Deluxx Flux
20 – Lakewood, Ohio @The Foundry
21 – Toronto, Ont. @Sneaky Dee's
22 – Pittsburgh, Pa. @Roboto Project