Perfume Genius Releases "Alan (Rework)" Through New W Hotels Record Label
All streaming proceeds will benefit Immigration Equality
Photo by Emma McIntyre/Getty
Music
News
Perfume Genius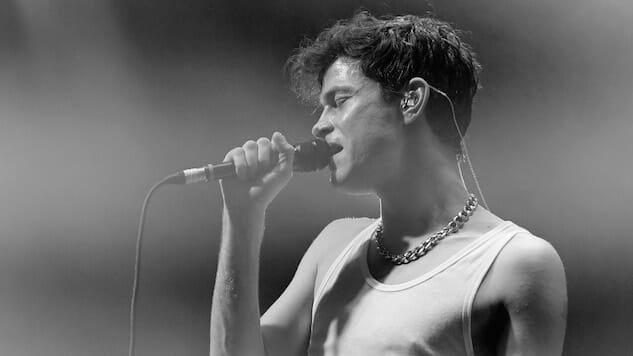 Perfume Genius has paired up with W Hotels' new music initiative W Records to release a pair of new songs, the first of which, "Alan (Rework)" dropped today, Nov. 14, with the next dropping sometime next week. This format was first established with W Records' collaboration with Amber Marks, who released two singles through the label last month.
The label is a new venture for the hospitality brand. According to a press release, W Records will support artists "through every step of development, providing recording space, video shoot locations, mixing and mastering and finally, distribution of the new sound via live performances, streaming and vinyl production." The hotel's label records tracks in "W Sound Suites," and will use their connections to "DJs, tastemakers and music-loving SPG/Marriott Rewards Member" to help support up-and-coming artists.
To help build excitement for the brand, W Hotels teamed up with "emerging artists, and artists on the tipping point of worldwide fame" to produce and release both a cover and an original track. All proceeds from streaming will go toward benefitting Immigration Equality, an organization that "represents and advocates for people from around the world fleeing violence, abuse and persecution because of their sexual orientation, gender identity or HIV status."
For his contribution to the project, Perfume Genius has shared his reworking of No Shape cut "Alan." The new version is more immediate and live-sounding, a showcase of the aforementioned W Sound Suite's acoustic temperament.
Listen to "Alan (Rework)" below.