Ryan Adams Releases New Single "Baby I Love You" Just in Time for Valentine's Day
Photo by Christopher Polk/Getty
Music
News
Ryan Adams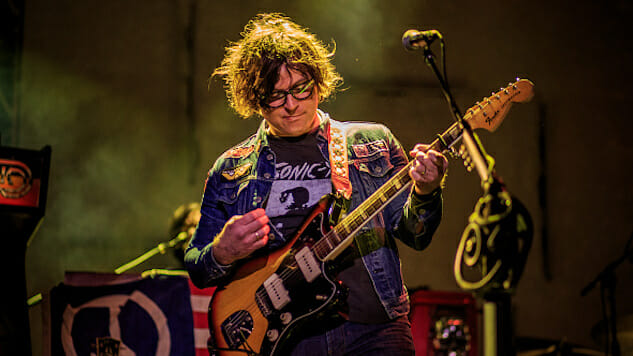 This Valentine's Day, Ryan Adams wants to either remind you of that special someone in your life, or remind you that you're all alone with his latest one-off single, "Baby I Love You." Interestingly enough, the single follows Adams' Prisoner LP, released around this time last year, which reckoned with Adams' six-year marriage to actress Mandy Moore, which ended in a 2016 divorce.
In contrast to the heartbreak found in his previous work, the new single is a bright and poppy rock tune that perfectly fits the occasion, conjuring images of smiling couples pulling into drive-in movie theaters, sharing a malt and driving into the sunset in a cherry-red convertible. Per a press statement released along with the new single, "Baby I Love You" is described as "a song to one's baby, whom they love—a unique twist on Ryan Adams' classic recipe, with key ingredient 'sad' replaced by 'happy.'"
Following his stream of verbal jabs directed towards musician like The Strokes and Alt-J, it's good to know that Adams still has a romantic side.
Check out the single "Baby I love You" (plus a 2006 Adams performance from the Paste Cloud) below, and if you don't have a special someone in your life, read Paste's review of Adams' LP Prisoner, written by Eric R. Danton, right here, and remember that sometimes, it's good to be single.