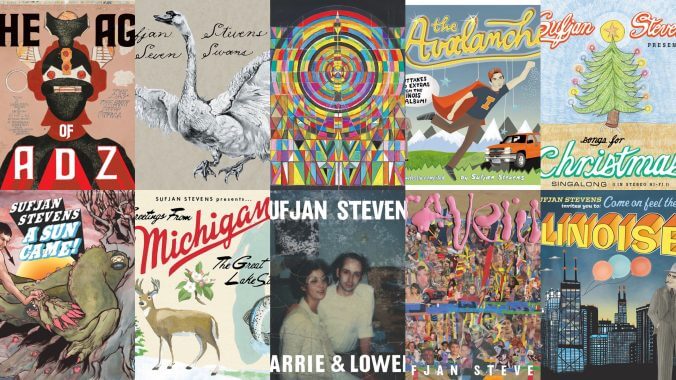 For the last 23 years, Sufjan Stevens has become one of the most important songwriters of his era—if not the greatest ever. When he released his debut album, A Sun Came, in 2000, he started honing his craft. Five years later, he dropped one of the greatest albums of the 21st century, Illinois. Since then, he's been steadily putting out projects, be it his own solo work or a mirage of collaborative efforts with everyone from the Dessner brothers to Angelo De Augustine to Rosie Thomas. Now, in 2023, he's released his swan song and, quite possibly, his magnum opus in the form of Javelin. I find it incredible that Stevens, time and time again, finds a way to unveil a masterpiece that capitalizes on the momentum of what came prior. The best musicians follow that blueprint effortlessly; Stevens somehow makes it look even more marvelous.
After 20 years of singing Stevens' praises on this site, we thought it was high-time to put our adoration in a listicle and settle the score on what is the Michigander's best work. To keep the waters as clear as possible, we are sticking to studio LPs and compilations. We've narrowed our list down to 10, and I've opted to not explore the waters of his collaborative records like Planetarium, The Decalogue, Aporia, A Beginner's Mind and Reflections, and EPs like All Delighted People aren't going to make an appearance. So, without further ado, here are the 10 greatest Sufjan Stevens albums ranked. —Matt Mitchell, Music Editor
---
10. A Sun Came (2000)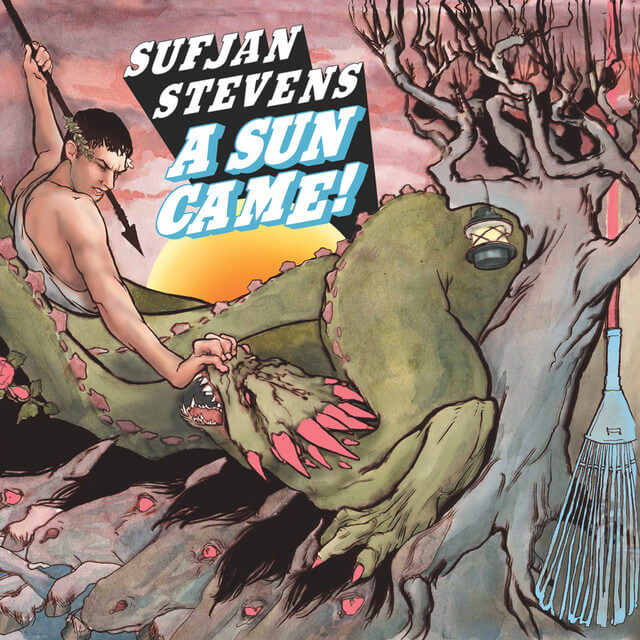 It came down to this and his sophomore album, Enjoy Your Rabbit but, ultimately, I went with Stevens' debut. What put A Sun Came over the top for me is the fact that Stevens plays more than a dozen instruments on this record, including the oboe, English horn, piano, electric organ, electric piano, banjo, guitar (electric and acoustic), vibraphone, xylophone, glockenspiel, recorder, wood flute, whistles, drums, shakers, sleigh bells, tambourine and cymbals. On top of that, he sharpens his delicate whisper of a lead vocal into something that would become enigmatic of indie folk altogether for the next 23 years. A Sun Came is more lo-fi than anything else in his catalog, but it still sounds great and showcases his ample multitudes as a song-builder. The album pulls influence from myriad musical identities, including Celtic, Middle Eastern, Moroccan and American songbook folk. Songs like "Demetrius" and "A Winner Needs a Wand" are great explorations, while "A Loveless Bed (Without Remission)" and "The Oracle Said Wander" are glimpses into the magic Stevens would pull from his bag of brilliance in the immediate years to come. —Matt Mitchell
9. Songs For Christmas / Silver and Gold (2006 / 2012)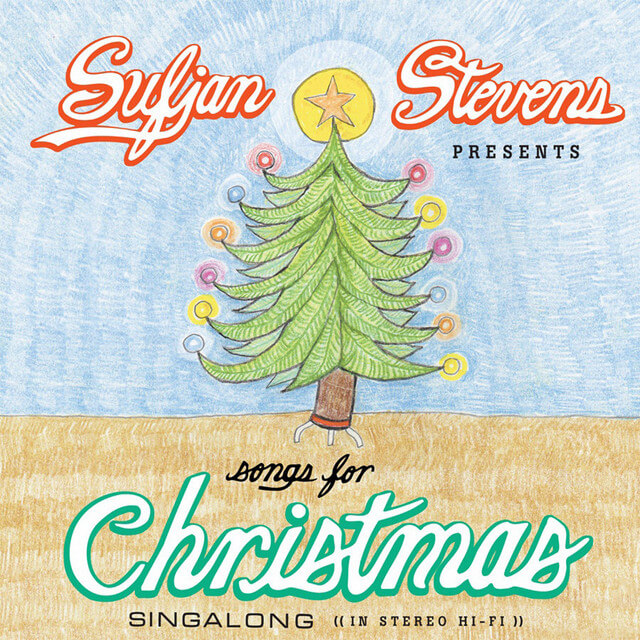 At a runtime of 123 minutes spread across five volumes, Songs For Christmas is easily Stevens' grandest release—at least in regards to length. Much of the work is his interpretations of traditional carols and holiday-adjacent tunes recorded between 2001 and 2006, with some original compositions sprinkled throughout. For as tremendous as his version of "Joy to the World" is, songs like "Hey Guys! It's Christmas Time" and "Christmas in July" are just as stirring. With over 40 songs to parse through, Stevens' auspicious box set taps into the religious motifs that have greatly populated his discography. Six years later, Stevens would return with Silver and Gold, a project of five more volumes and 58 extra original and traditional songs that tallies a 161-minute runtime. If you've ever wanted to spend nearly five hours listening to Sufjan Stevens serenade you with noel and Christmas glee, you might not always find it here—given that, despite the good-natured joy of the holiday season, Stevens still finds a way to pierce right into our soul and make us ache. Cheers to that! —MM
8. The Avalanche (2006)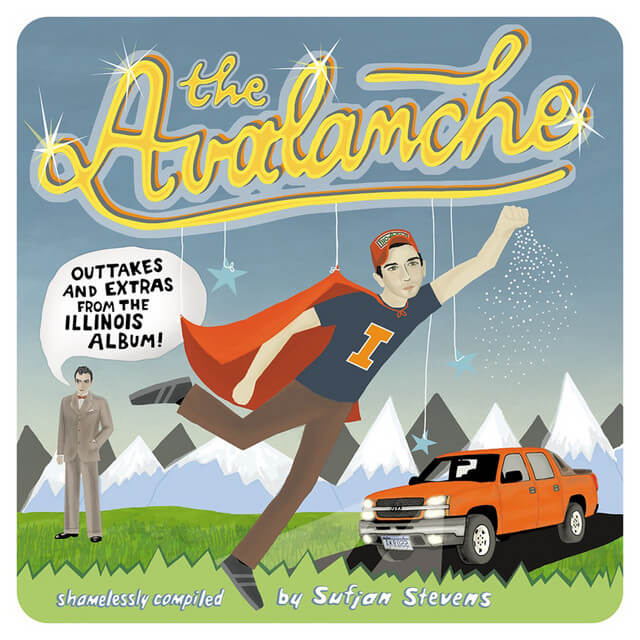 The Avalanche only gets better with every passing year, as it becomes more and more clear that it's never just been a compilation of outtakes and extras from Illinois. Released a year after his masterpiece, Stevens "shamelessly compiled" 21 tracks that measure up to a whopping 76-minute runtime—two more minutes than that of Illinois. By all measures, an album of this origin—one that is, essentially, scraps—shouldn't be held with such reverence. But the truth of the matter is, even the leftovers from Illinois are still more brilliant than over half of Stevens' catalog. After the success of his fifth studio album, he picked up his 8-track recorder and finished the near-two-dozen abandoned songs that had once been imagined for an Illinois double-album. Sure, had he gone with his initial vision of making Illinois twice as long, it likely wouldn't have been as perfect (there are, after all, some throwaway tracks on this thing). But The Avalanche is great. Songs like "Dear Mr. Supercomputer," "Springfield, or Bobby Got a Shadfly Caught in His Hair" and "The Avalanche" are incredible components of Stevens' discography. But, it's "The Mistress Witch of McClure (or, The Mind That Knows Itself)" that speaks greatly to the period of productivity Stevens was in 18 years ago. It's a sight to behold. —MM
7. The Ascension (2020)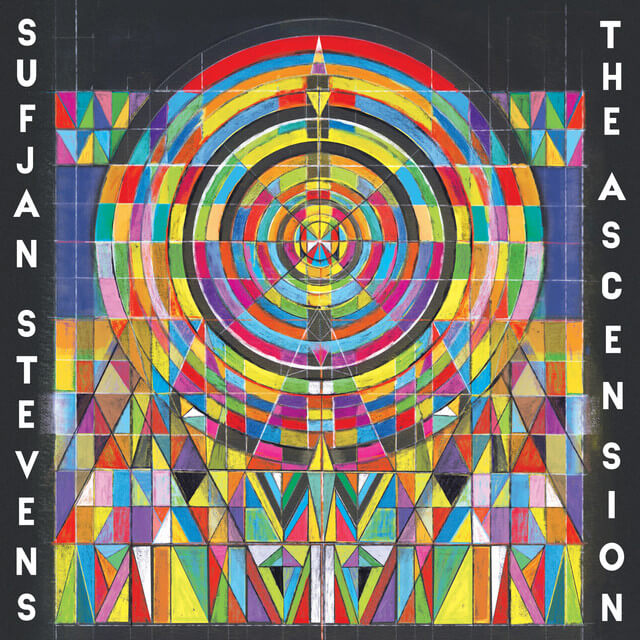 "I shouldn't have looked for revelation," Sufjan Stevens sings on "The Ascension." "I should have resigned myself to this." For 20 years, Stevens's songs—their genres ranging from bare-bones indie to pop electronica—have reckoned with religion. On his latest album, The Ascension, global issues, rather, come to the forefront. Suddenly, looking to the heavens seems less essential; if you ignore pressing, earthly issues, you're complicit. A sonic sibling to 2010's electro-pop Age of Adz and a direct follow-up to 2015's autobiographical, folk-orchestral Carrie and Lowell, The Ascension looks outward. Mired in anxiety, The Ascension's existential questions are numerous ("What's the point of [love] when everything's dispossessed?," "Is it all for something? Is it all part of a plan?," or simply the refrain, "What now?"). While these questions are concerned with death, rebirth and determinism, they also apply to global concerns and American civilization—topics Stevens has never before tackled in such depth. —Caitlin Wolper
6. Seven Swans (2004)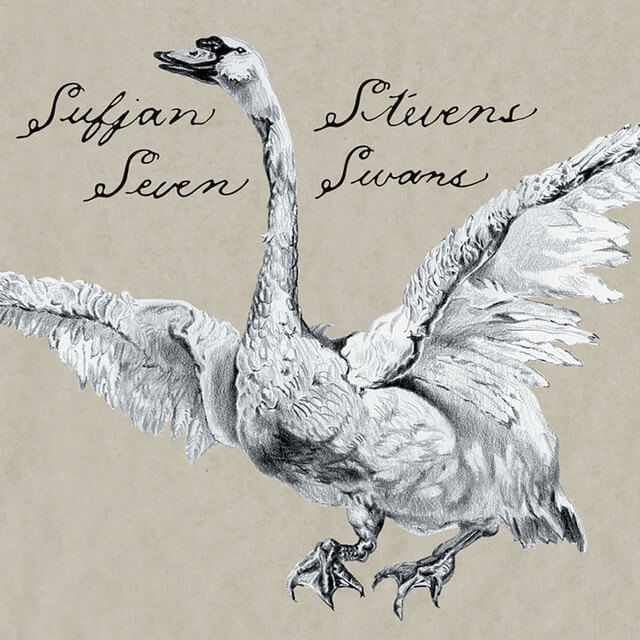 Seven Swans isn't just the album that was released between Stevens' two state projects, it's the album that solidified his legacy as the best indie folk songwriter of his generation—and Illinois would come a year later and serve as the Michigander's victory lap. Seven Swans was miraculous for its modern imagery and its themes of Christianity—told through stories of Abraham and Transfiguration—set to the tune of Stevens' mostly singular compositional approach. He performed nearly everything, save for drums and bass from Andrew and David Smith and vocals from Megan Smith and Elin Smith. SPIN once called the album's sound akin to something from "Elliott Smith after ten years of Sunday school"—and I think they were onto something there. For all of the reasons we consider Stevens' work to be that of delicacy, the blueprint for that designation was crafted here, across 12 songs that are relentless in their navigation of biblical testaments. He pulled inspiration out of everything from Flannery O'Connor short stories to the Book of Revelation, and tracks like "The Dress Looks Nice on You" and "To Be Alone With You" remain essential in Stevens' canon. —MM
5. Michigan (2003)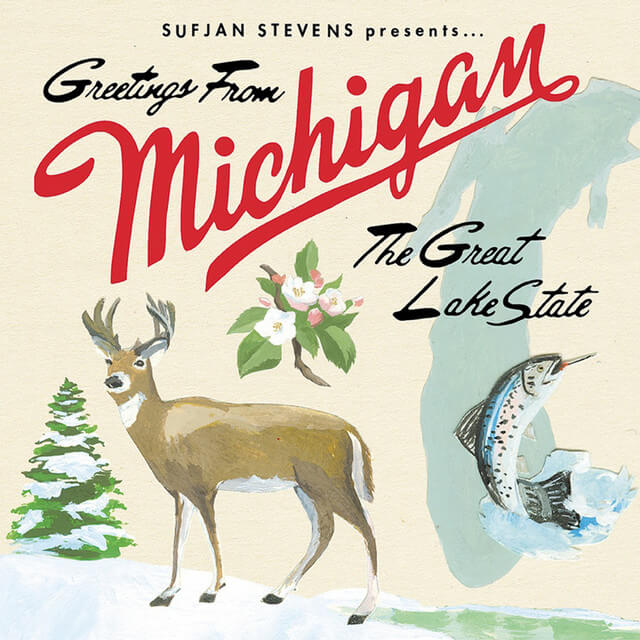 Sufjan Stevens's breakout third album suffers from constant comparison to its broader-scale, more polished state-themed sibling. But turn your gaze northeast from Illinois over to an awkwardly shaped duo of peninsulas cradled tenderly by four of the Great Lakes. Look to the Canadian border and watch deer bound through enormous forests of aspen and fir. Trace your fingers along the peeling paint and green-gray metals of the Rust Belt's belly, imagining what it must have been like when the factories shut down and the wheels stopped turning. You're in Michigan now, where Stevens spent the first 22 years of his life, and everything he'll tell you about the state is interfused with the years he spent there, becoming himself. Michigan is a personal, ancestral history; a self-portrait wrought in the negative. Through images of fractured faith, of railways and rust, shopping malls and snowstorms, Stevens cracks himself open for us. It's microscopic and injured and real in a way that Illinois is not, and only the two albums together can create a complete picture of the American tragedy Sufjan exorcises from his chords.
Produced and recorded almost entirely by Stevens himself, Michigan traces its way through the state in 66 minutes, with songs ranging from barely a minute to almost 10. Most of its song titles reference the cities and towns which dot the large state's frozen sprawl, or the working-class people who fill them. It tells tales of Detroit, where Stevens was born; Alanson, where he grew restless and left home; and Holland, the small town which housed Hope College, his private Christian alma mater. What Michigan lacks in the mysticism that permeates Illinois, it makes up for in the throbbing pathos of working-class, Midwestern hurt. It serves as the perfect anchor for the doomed 50 States Project because of its own broken promise, a portrait of the unfulfilled wish of an America that gifts you what you need with outstretched hands and a sunny smile. It's an orchestral, pigmented picture of why Stevens is who he is—pain and God and trees and all. Every chord reveals a bit of himself, so close your eyes and listen to those first piano notes on "Flint (For the Unemployed and Underpaid)." You've made it to your destination: The Michigan inside Stevens's mind. —Miranda Wollen
4. The Age of Adz (2010)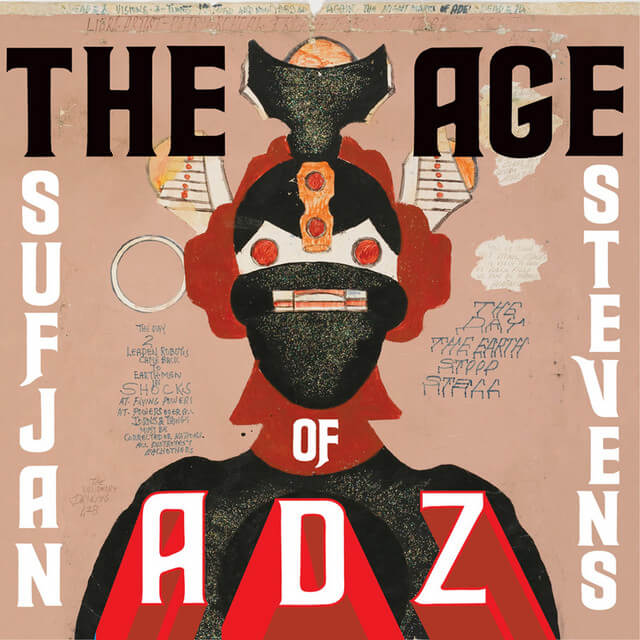 After Illinois made Sufjan Stevens something of a household name in 2005, he seemed to flee from the spotlight, willfully sabotaging the momentum built with a trio of records, Michigan, Seven Swans and Illinois that were tied together by an orchestral-folk style—a sound that only occasionally peeks through on the much noisier Age of Adz. But looking back further, those three album represent an unusual consistency in a career marked with experimentation, progression and, well, noise. In that light, The Age of Adz and the EP that preceded, All Delighted People, aren't so much a departure as an amalgamation of all that's come before—the chamber elements, the synthetic dissonance and the heart-rending lyrics. It's as carefully orchestrated as The BQE, employing a series of movements and a vast array of instrumentation within even some of the shortest songs. Instead of straightforward vignettes tackling the human condition, the lyrics are more jumbled enigmatic pleas. While The Age of Adz has no single song that stirs me like the short stories of "Casimir Pulaski Day" and "The Predatory Wasp of the Palisades," its music is as equally layered and its poetry is often more complex. It's what you hope for from your favorite artists in your best moments—evolution, a little difficulty and, especially, something new.—Josh Jackson
3. Javelin (2023)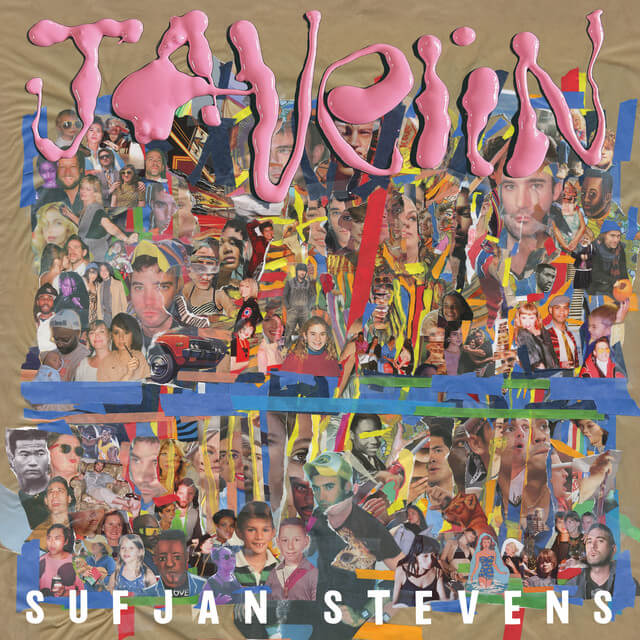 Billed as a spiritual successor to Carrie & Lowell but with a focus on '70s LA studio wizardry, Javelin sees the Detroit-born songwriter return with a piano and acoustic guitar in tow. Stevens' latest blends the synth-driven freakouts of 2010's The Age of Adz with his quieter endeavors. Take the opening track "Goodbye Evergreen," which makes the album's thesis clear from the outset. Soft piano chords accompany Stevens' diaphanous vocals, and he's soon joined by background singers Megan Lui and Hannah Cohen—who harmonize with him to craft a rich, sumptuous arrangement. Whereas these first few moments are the sonic equivalent of a gilded Victorian mirror, Stevens shatters that mirror just a minute into the song; industrial clanks and clinks usher in a blast of unexpected pandemonium. This amalgamation of filigreed string instruments and hammering electronics continues on "Everything That Rises," which could be a Seven Swans track replete with its calls to Jesus, save for the mechanized percussion that drives Stevens forward.
The eight-and-a-half-minute penultimate epic "Shit Talk" repurposes his longtime obsession with 5/4 for an odyssean journey; it snowballs from finger-picked guitars, courtesy of The National's Bryce Dessner, to an accelerated pulse, and—when it reaches a fever pitch—he repeatedly asserts that "I don't wanna fight at all" before his words dissolve into atmospheric horns and gauzy background vocals. It's a compelling push-and-pull exercise that makes Stevens' explorations of sacrifice and self-flagellation hit that much harder, as if he's on his deathbed, issuing his last words to convey a dire message before his heartbeat flatlines. This all makes "Shit Talk" one of the finest songs of his near-30-year career. Javelin is rife with sadness and despair, but it's a shame that his work all too frequently gets auto-pegged as "sad-boy" playlist fodder.
Throughout Javelin, Stevens drowns in misery but, at the end, he rises from the surface to find hope. He ends the record with a beautiful rendition of Neil Young's "There's a World," where Stevens realizes there "could be good things in the air for me and you." The first-person pronoun is Stevens' own inclusion, and his subtle edit to the original lyrics is nonetheless striking and powerful. After trudging through the gloom, he finds light on the other side, not just for you but also for himself. Like everything Stevens creates, significance lies in even the smallest details. —Grant Sharples
2. Carrie & Lowell (2015)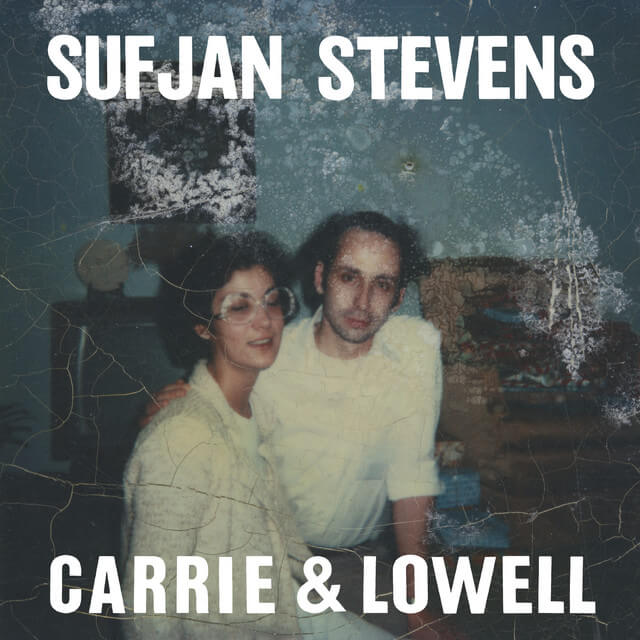 Carrie & Lowell was in no way what I wanted or expected from the next Sufjan Stevens album. I wanted something daring and sweeping—a musical progression from Age of Adz in some way. Instead, what we got was a quiet, moody set of songs not unlike something you'd find on a Sufjan Stevens album from the early 2000s at first blush. But there is also something fundamentally different about this album. It's urgent and spontaneous—the kinds of songs that are written in a rush of cathartic emotion on whatever instrument happened to be laying around. No three-minute orchestral intros to be written or historical facts to be researched. It's more Elliott Smith's XO than Illinois—and like XO, it has its eyes focused squarely on death. It stares straight into the hospital rooms, regrets, cloudy memories, and empty bedrooms—and dares to sing a quiet song about it all. Perhaps that ended up being more ambitious than another "State Project" album could have ever been. —Luke Larsen
1. Illinois (2005)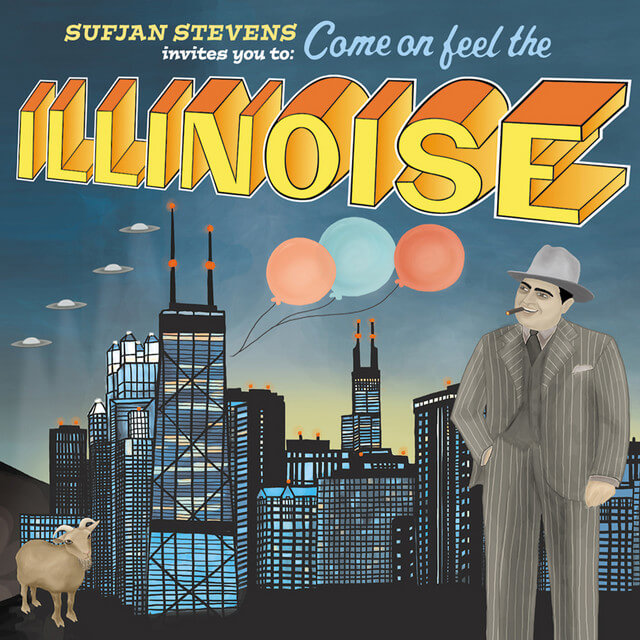 In 2005, when Sufjan Stevens released Illinois, the second album in his planned 50-state project, American pride was at a record low—especially among young people. The death toll in Iraq was steadily climbing, and Abu Ghraib was fresh on our minds. Meanwhile, Stevens was beginning to seem brilliant enough to fulfill his ambitious plan. His music pushed boundaries between pop and classical, and the emotional weight of his lyrics grounded his feather-light voice. There was a distinct peculiarity about Illinois and Stevens himself, who gave his songs titles like "To the Workers of the Rock River Valley Region, I Have an Idea Concerning Your Predicament." Critics embraced the mystery and declared the album a masterpiece. Stevens and his band, The Illinoisemakers, wore cheerleading costumes onstage to promote the record, and once its success took them to larger venues, Stevens switched to giant, colorful bird wings.
His band was a spectacle, their performances magical. Thousands of fans gathered in theaters across the country to behold this winged creature and rally behind his songs about America's heartland. It was a new, weird kind of patriotism. Stevens collected facts and anecdotes about the great state of Illinois, stringing them together in ambitious rhyme schemes and wrapping them in meticulous arrangements. "Decatur, or, Round Of Applause For Your Stepmother" is superficially a song about a city, but beneath the textbook trivia is Stevens' story of reconciling with his father's wife. The gut-wrenching "Casimir Pulaski Day" is about a friend dying of bone cancer, and "The Seer's Tower" looks at idol worship from the perspective of Chicago's tallest building.
And then there's "John Wayne Gacy, Jr.," the hushed, nightmare-inducing acoustic song about the rapist and serial killer who preyed on teenaged boys, hiding their bodies under the floorboards in his Chicago home. "His father was a drinker and his mother cried in bed / Folding John Wayne's T-shirts when the swing set hit his head," Stevens sang, referencing a true story—at 11, Gacy was hit in the head by a swing. But the song's conclusion is what got people talking: "And in my best behavior, I am really just like him," Stevens half-whispered as the music quieted behind him. "Look beneath the floorboards for the secrets I have hid." It was startlingly confessional, "a remark about potential more than anything else," the songwriter says now. "We're all capable of what he did." —Kate Kiefer