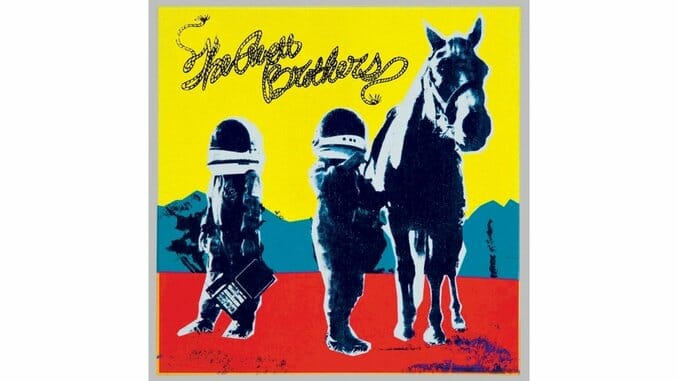 When The Avett Brothers first collaborated with Rick Rubin on the band's major label debut, I And Love And You, the result was a commercial and critical breakthrough.
The pairing of the passionate North Carolina roots-rockers and the producer who shepherded Johnny Cash's late career resurgence made perfect sense on that record (Paste's Album of the Year in 2009), a bit of mainstream polish giving the Avetts' earnest songwriting a more lush beauty.
The two Avett-Rubin collaborations that followed—The Carpenter and Magpie and the Dandelion—however moved the band away from the bluegrass-inflected Americana that had been so captivating in the first place, settling into a less distinct roots-pop territory.
Three years after Magpie, The Avett Brothers return with another Rubin-produced collection, one that expands the band's sound even further at times, moving back in time to harmony-driven acoustic ballads at others. That another Rubin collaboration would yield an immaculately polished record is no surprise at this point, but sonically, True Sadness pulls in too many directions at once. An unfortunate but unavoidable side effect of reaching for such versatility, the album ultimately sounds more conventional than unique.
"True Sadness is a patchwork quilt, both thematically and stylistically," wrote Seth Avett in a letter to fans announcing the album. But even that acknowledgement, paired with the list of influences that spans from Sister Rosetta Tharpe to Nine Inch Nails, falls short of describing how scattered the album is. Some patches are a success, while too many are failures.
True Sadness opens with "Ain't No Man," bold and sassy with its handclaps, group vocals and bouncing bass line, running surprisingly close to teen pop. "You Are Mine" incomprehensibly swings from a simple opening banjo to programmed drums and spaced-out synths. Similarly, "Satan Pulls the Strings" is a cringe-worthy marriage of club beats and down-home banjo. Live versions of the song are completely different and vastly better, highlighting perhaps an overabundance of time and options in the studio.
The album's highlights include the plaintive, banjo-driven ballad "I Wish I Was," the easy-rocking "True Sadness" and "Mama, I Don't Believe" a heart-on-the-sleeve piano ballad that recalls I And Love And You.
The Avett Brothers deserve credit for refusing to simply remake their past music. But creative restlessness and bold experimentation in process are only as valuable as the end result, and in attempting to serve too many ambitions all at once, True Sadness falls short.
Alongside its distracting flaws, True Sadness contains some truly beautiful music—and a good measure of the joyous energy that The Avett Brothers employ to transcendent effect live—but there's no guiding principle here, resulting in a dizzy mess of an album that doesn't live up to the band's talents.