The Beths Announce New Album Jump Rope Gazers, Share First Single "Dying to Believe"
Photo by Mason Fairey, Carpark Records
Music
News
The Beths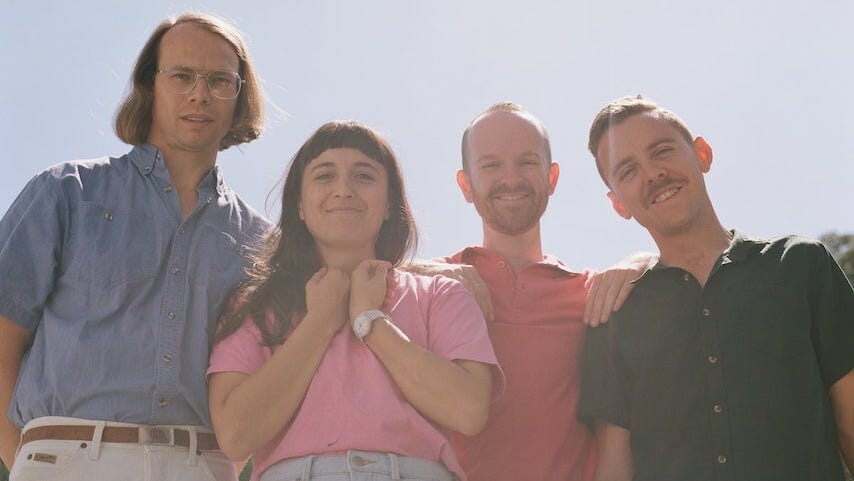 New Zealand indie-rock quartet The Beths today announce their sophomore album Jump Rope Gazers, set to arrive July 10 via Carpark Records. The band have also shared the first single from the forthcoming album, "Dying to Believe" along with a vintage infomercial-inspired music video.
"Dying to Believe" is a welcome return from The Beths, featuring frontwoman Elizabeth Stokes' signature songwriting that is both introspective and clever. The music video for the song, directed by Callum Devlin, is a mock "How to be The Beths" instructional video, featuring clunky instructional text and a fuzzy picture quality reminiscent of VHS tapes that one might watch via a TV on wheels back in an early-2000s high school health class.
Jump Rope Gazers follows The Beths' 2018 debut album Future Me Hates Me, which put the band on the map on a global scale. In fact, the success of the album has had the band in a period of almost perpetual globetrotting while touring. Much of Jump Rope Gazers grapples with the prospect of being far away from home while also having a hunger to flourish in one's craft.
You can watch the music video for "Dying to Believe" below, along with The Beths performing "Future Me Hates Me" during a 2019 Paste Studio session. Also scroll further to see The Beths' tour dates for next fall, as well as the album art and tracklist for Jump Rope Gazers.
Jump Rope Gazers Album Art: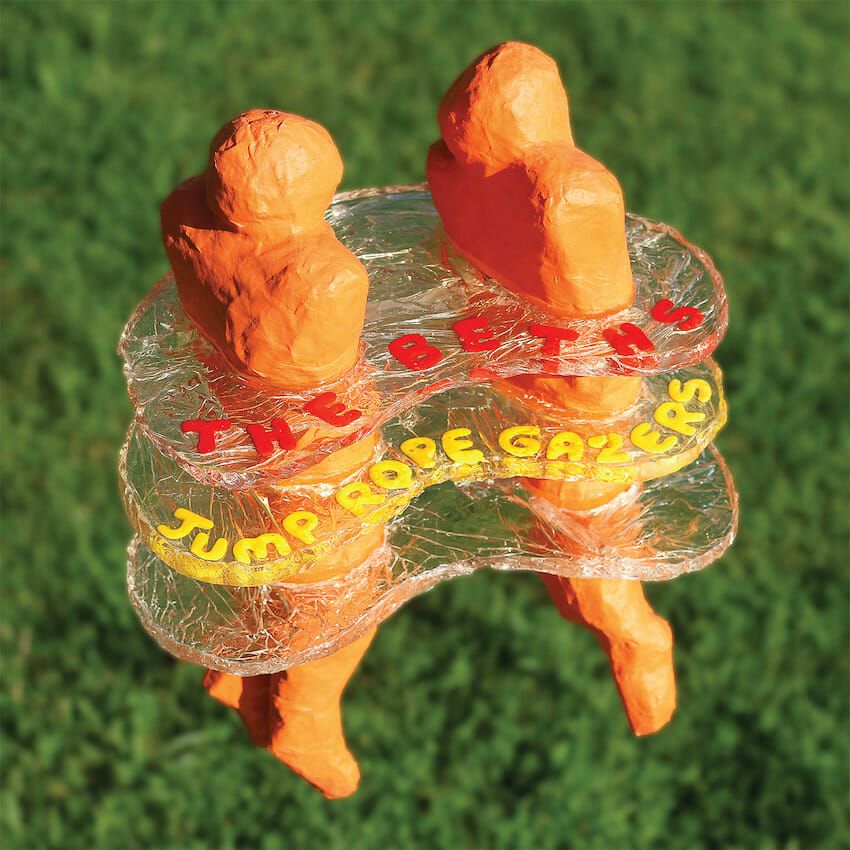 Jump Rope Gazers Tracklist:
1. I'm Not Getting Excited
2. Dying to Believe
3. Jump Rope Gazers
4. Acrid
5. Do You Want Me Now
6. Out of Sight
7. Don't Go Away
8. Mars, the God of War
9. You Are a Beam of Light
10. Just Shy of Sure
The Beths Tour Dates:
November
08 – Perth, AUS @ HBF Park*
11 – Melbourne, AUS @ Marvel Stadium*
14 – Sydney, AUS @ Bankwest Stadium*
17 – Brisbane, AUS @ QSAC Stadium*
20 – Dunedin, NZ @ Forsyth Barr Stadium*
22 – Auckland, NZ @ Mt Smart Stadium*