Tusks Debuts Striking Music Video for "Be Mine"
Images via One Little Indian/YouTube
Music
News
Tusks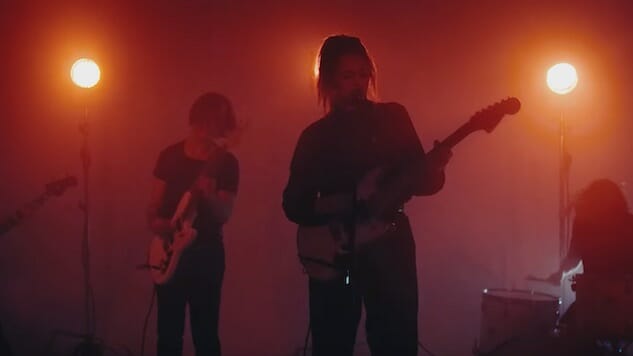 Emily Underhill of Tusks has unveiled the newest visual from her sophomore album Avalanche, a music video for the album's moody and lovesick highlight "Be Mine."
The video pits both delicate and striking visual sequences against the track's moving and changing parts, pairing shots of Underhill walking through flimsy, gauzy sheets in a garden with the verse's drowsy guitar lead and red-hued shots of her performing during the brash choruses.
Tusks told Complex that the intention behind the video was to "compliment the contrasts in the song," as well as to "highlight the change between feeling curious and unsure to suddenly being really loud and in your face."
The musician debuted her sophomore release Avalanche earlier this month, and you can purchase the album here.
Check out the new video (dir. Grant Taylor) below.