Ty Segall Strips Away the Instrumentals on New Song with Shannon Lay, "Ice Plant"
Photo by Denée Segall
Music
News
Ty Segall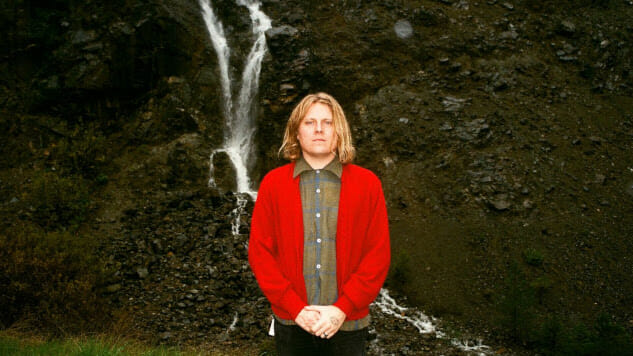 The wildly prolific Ty Segall is prepping the release of another new album, First Taste, due out on Aug. 2. We've already heard two cuts from the record, "Taste" and "Radio," and today, July 23, we're getting our third taste.
"Ice Plant" is Segall at his most sparing. Gone are the fuzzy freak-fests and instrumental meltdowns; here are the airy vocal harmonies. Shannon Lay, the newest member of the rotating Freedom Band, duets with Segall on the track. Her voice is a lovely match for Segall's, together imbuing the repeated refrain "Let your love rain down on me" with a disarming affect. Simple percussion and pianos bookend the song, which is otherwise entirely vocal.
Here's Segall on the track:
"Ice Plant" is a fever dream reflection of my childhood … A past no more. Was very fun to sing with the amazing Shannon Lay. My neighborhood in Laguna Beach was and still is covered in Ice Plants and Eucalyptus trees that would fall on our family's car and stain the paint job. One winter we tried to surf down the Ice Plant hills.
First Taste is due out Aug. 2 via Drag City. Listen to "Ice Plant" below, then go ahead and revisit Segall's Daytrotter Session further down. You can check out his upcoming tour dates here.