Hear U2 Discuss The Making of The Unforgettable Fire on This Day in 1987
Images via Wolfgangs Vault, Mike Coppola/Getty
Music
Features
U2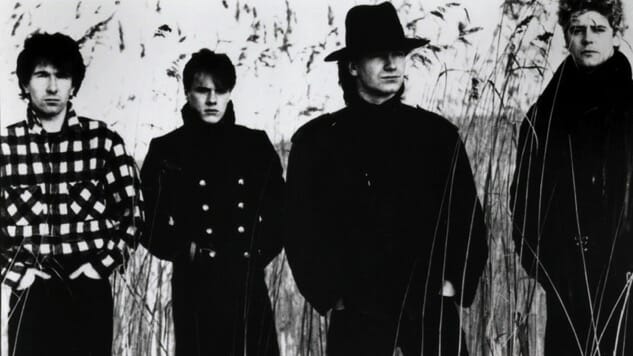 U2's fifth studio album, The Joshua Tree, is where the Irish band really hit their stride. It became one of the best-selling albums of all time and their massively influential magnum opus. Full of goosebump-inducing anthems like "Where The Streets Have No Name" and "With or Without You," the album elevated them to international stadium rockers.
On this day in 1987, U2 were interviewed a few months after The Joshua Tree's release. They talked about working with Brian Eno on 1984's The Unforgettable Fire, recording in a castle, touring the world and "setting out to innovate as well as aggravate." They discuss their symbiotic relationship with Eno, commenting that he saw them as more than just a rock band.
Read: The 20 Best U2 Songs of All Time
Hear U2 discuss The Unforgettable Fire in 1987 via the Paste vault below.