A Definitive Ranking of the Very Best Moments in Vampire Weekend's Father of the Bride
Photos by Michael Schmelling, Michael O'Neal
Music
Lists
Vampire Weekend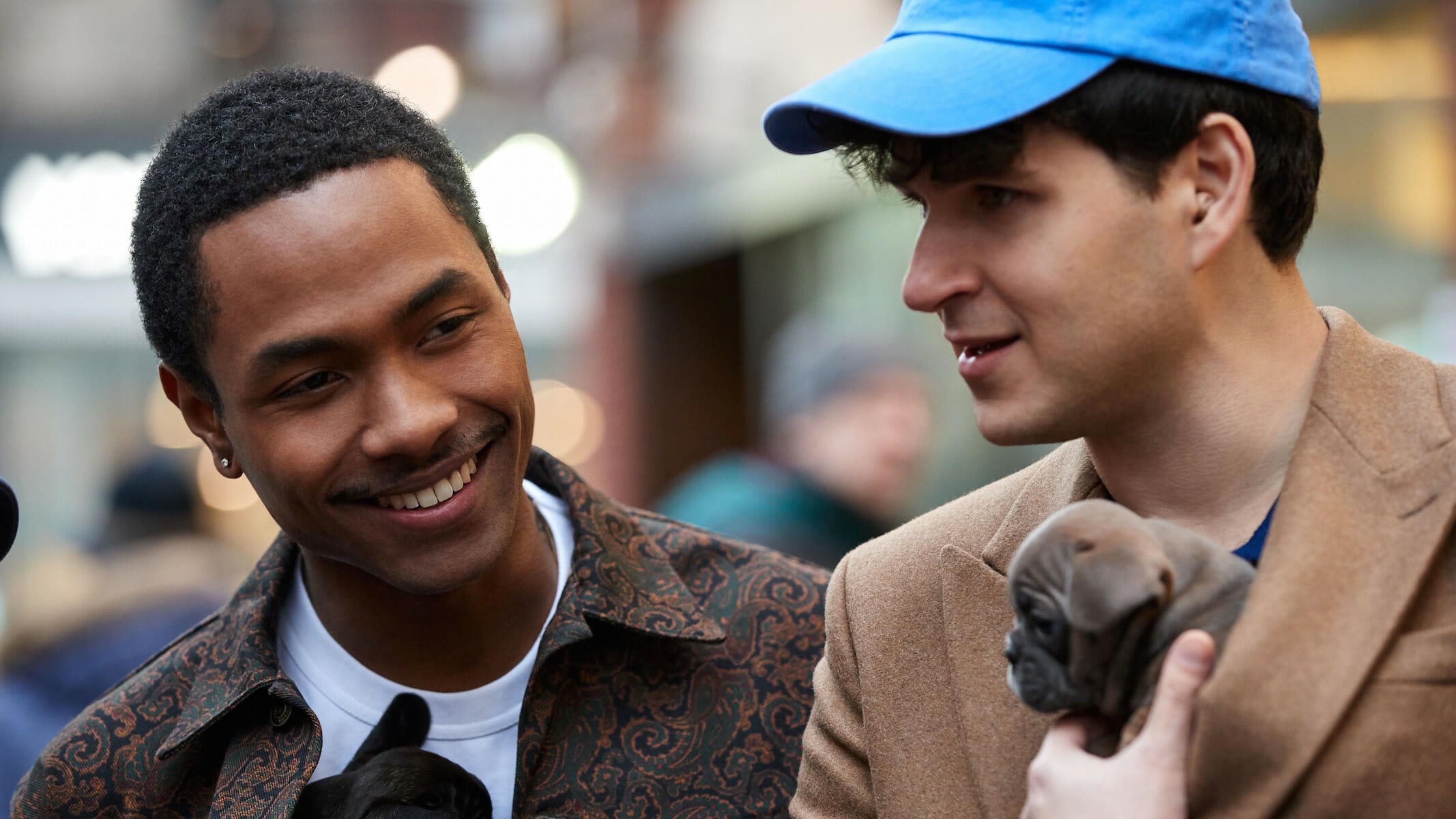 If such a decree is not already at large, I hereby declare Father of the Bride the official album of summer 2019. If you're still skeptical, just listen to it outside, maybe while eating a popsicle. Let Danielle Haim and a choir of children sing you down the aisle on "Hold You Now;" let the bendy "Bambina" rock you into a summer stupor. Let it be easy. It's light without being too flighty, thoughtful but not esoteric and chock full of tiny little musical treasures. Peel back what some have perceived to be a lyrical disaster, and Vampire Weekend's fourth full-length is an album of rewarding moments and juicy samples. A record that's roughly five songs too long and as many choruses too cheesy may not sound like the most enticing listen, but Ezra Koenig expertly spins even the shabbiest couplets into nuance—and he does it to the tune of pure sunshine. He adopted a passion for the Grateful Dead, intensified one for character studies and swapped boat shoes for Birkenstocks, and the result here is the rare album that not only works as picnic music but also makes for a fine conversation topic. Vampire Weekend proved their talent with a trio of excellent albums in 2008-2013. With this comeback, Koenig proves they're not going anywhere.
Father of the Bride is also unapologetically corny as hell. Here are the best (or maybe just the most memorable) moments from the record, listed in order by weight of perceived cultural importance.
11. "We go together like Keats and Yeats / Bowls and plates, days and dates"
A match made in…the cupboard? Or maybe the classroom? After four albums, we're still not tired of Koenig's academic folly, but this reference in "We Belong Together" to a pair of Romantic poets feels more suited to my Lit I syllabus than a pop song. And the progression of similes ("we go together like pots and pans…bottles and cans") isn't helping things. More than anything, it's reminiscent of the finale in a certain movie starring John Travolta and Olivia Newton-John. This song's match-made-in-heaven stroryline is eye roll-worthy, but the return of former member Rostam on the production side makes it mostly forgivable. Mostly.
10. Is Ezra Koenig's heart okay?
Just short of two minutes, "Bambina" is small but mighty, but it's not clear whether the same can be said for Ezra Koenig's ticker. This song's well-meaning narrator is distraught at the thought of modern chaoses, singing, "My Christian heart cannot withstand the thundering arena" and promising, "I'll see you when the violence ends / For now, ciao, ciao, Bambina." Indeed, sometimes the evil powers at be seem unsurvivable, but, as ever, Vampire Weekend saunter on to the sound of clever rhymes and ambiguous wordplay.
9. "I think I take myself too serious. It's not that serious."
Koenig and Lacy stop singing and speak directly to the listener on a few occasions throughout Father of the Bride, but Lacy's blunt introduction to the flamenco-inspired (and frankly delightful) "Sympathy" is the most tolerable.
8. The squaredance strings on "Rich Man"
These are really cute. Fanciful maxim "Rich Man" samples "Please Go Easy With Me," a breezy ditty by Sierra Leonean guitarist S.E. Rogie, which sets the stage for a monsoon of elegant strings fit for a ballroom. Koenig quotes Porter Wagoner's country standard "A Satisfied Mind," noting he was told as a child, "one rich man in 10 has a satisfied mind."
7. "How Long" and all its nooks and crannies
"Why's it felt like Halloween since Christmas 2017?" You can probably think of a few reasons. Under the current administration, everyday feels like another chapter in a horror novel, but there's nothing else spooky about "How Long," the topsy-turvy tune at Father of the Bride's one-third mark. A chorus of wispy "la-la-la's" and zippy chords that sound like they were played by a demented banjo player are the backdrop to some literal bells and whistles, a welcome dose of weirdness in this questioning song.
Read: The 10 Best Vampire Weekend Songs
6. "Unbearably White," at 0:50
I physically winced when I heard Vampire Weekend released a song called "Unbearably White." But after a few listens, this benevolent ballad emerges as a graceful call to empathy and one of the best songs on the whole album. It sounds a bit like a lullaby, but more like a love song, one written on the other side of considerable conflict—maybe even separation. "It's hard on the body, It's hard on the mind," Koenig sings. "To learn what kept us together, darling, is what kept us alive." The sudden and brief rush of strings at the 0:55 mark is alarming, like Vampire Weekend wanted to make sure you were still awake. But how could you not be when Ezra Koenig is shouting cries of love in the face of our cold and indifferent universe?
5. Danielle Haim in "Married in a Gold Rush" (and everywhere else)
Can we give it up for California queen Danielle Haim, this album's actual anchor? Ezra Koenig is perfectly capable of twirling up wild stories and convincing characters (like the forlorn ranch couple in "Married in a Gold Rush") on his own, but Haim's contribution is necessary for keeping the lore somewhat grounded. Even her more subdued harmony vocals on songs like "Stranger" have a fortifying effect.
4. "God Yu Tekem Laef Blong Mi"
What does it mean?! Stop the guessing—the sweeping choral interlude from "Hold You Now" is actually a traditional Melanesian carol, the same one used in the 1998 movie The Thin Red Line, performed here by the Choir of All Saints from Honiara. One of several religious references in the record, it roughly translates to "God, take my life and let it be / Consecrated, Lord, to Thee." A completely random sample? Maybe. Beautiful in a you-want-to-hate-it-but-can't kind of way? Absolutely. It's certainly not an obvious inclusion in a Danielle Haim duet about wedding day cold feet, but its obscurity is what makes it so extremely on-brand for Vampire Weekend.
3. "This Life," in its entirety
"This Life" reminds us why we loved Vampire Weekend in the first place. Mighty hooks, sunny surf guitar, patronizing self-doubt, existential breakdowns, an almost sickening cleverness—it's all there, culminating in a thoughtful frenzy that belongs in the company of career-best songs like "Hannah Hunt," "Step" and "Walcott." "This Life" isn't entirely sure of itself—it rarely knows whether to sit back or celebrate. But is "life" ever really, fully definable? It rains on everyone at some point, even in "California."
2. Every time Steve Lacy does anything
Vampire Weekend now feels less like a band and more like a Koenig-helmed collective, and with The Internet's Steve Lacy in the fold, Father of the Bride takes a turn for the funky. The 21-year-old musician (who recently dropped a solo record of his own, Apollo XXI) contributes bass and guitar to single "Sunflower" and vocals to the AutoTuned dreamscape of "Flower Moon." Lacy was officially the first ever outsider guest on a Vampire Weekend song, and his features are out-of-this-world fun. More Koenig-Lacy collaborations, please.
1. The "Harmony Hall" guitar riff
It was the riff heard 'round the world. Before we knew what Vampire Weekend had in store for us with Father of the Bride, we were graced with the addictive "Harmony Hall"—about 115 minutes more of it than we bargained for, actually. A few days before the single's release, Vampire Weekend shared a mysterious 120-minute recording of literally just the riff. I've never been hypnotized, but after listening to about 26 minutes of this—the sonic equivalent of a narcotic—I nearly slipped under. Co-produced by Rostam, this unspeakably catchy song reuses a "Finger Back" lyric, warns of "wicked snakes," and tracks some schmaltzy jam band keys, but more than anything, "Harmony Hall" is a noodler's paradise. If you're reading this, Ezra, know Jerry Garcia would've been proud.
Listen to Vampire Weekend's 2007 Daytrotter session: