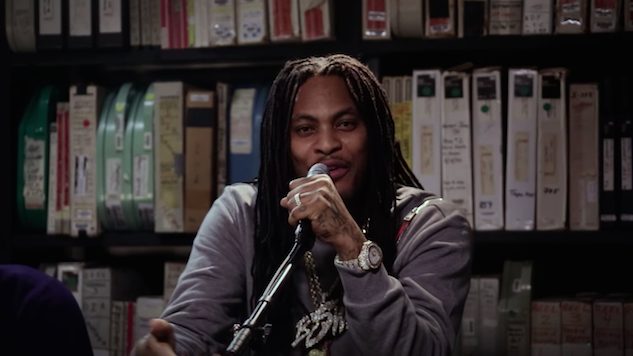 When I was in college, Waka Flocka (the rapper better known by his full title, Waka Flocka Flame), played a show inside a fraternity house on campus. Earlier in the day, I saw him riding a scooter down the main drag in downtown. It had been about three years since his hit single "No Hands" peaked at number 13 on the Billboard Hot 100. He looked at peace. Life was good.
Turns out Waka Flocka Flame is more than a one-hit-trap-wonder, and much more than a college party DJ. The Queens-born, Georgia-raised rapper has released several full-length albums, including Waka Flaka Myers 9, which arrived in 2017. That same year, Waka Flocka (neé Juaquin James Malphurs) stopped in Paste's NYC studio to rap a few songs from that very record. Those included were "Trap My Ass Off," "Power of My Pen" and "Big Dawg." Just like that day on the scooter, his energy is infectious and his smile is big.
Watch Waka Flocka perform "Trap My Ass Off" in 2017 below, followed by the full session.