Willie Nelson Announces New Album First Rose of Spring, Shares Title Track/Music Video
Images courtesy of Legacy Recordings
Music
News
Willie Nelson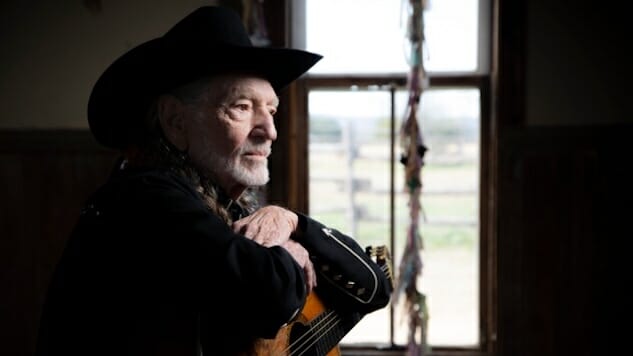 Legendary folk/country singer Willie Nelson will be releasing his 70th solo album First Rose of Spring on April 24, just days before his 87th birthday. Nelson shares the title track of the album today (Feb. 21) along with a lyric music video.
First Rose of Spring is Nelson's 14th album released through the label Legacy Recordings, with which he has been affiliated since 2012. Nelson's previous album, last year's Ride Me Back Home, won him a Grammy for Best Country Solo Performance at the 62nd Grammy Awards.
The music video for "First Rose of Spring" features a black-and-white recording of Nelson in the studio as lyrics in varying fonts dart across the screen, at times with accompanying drawings depicting the natural beauties sung about in the song. The song itself is melodic and folksy, bound to inspire toe-tapping and humming along.
You can watch the video for "First Rose of Spring" below, as well as a 1999 Nelson performance of "Whiskey River/Stay All Night" from the Paste archives. Also check out the tracklist for First Rose of Spring along with the album art, which was designed by Nelson's son, Micah. You can preorder First Rose of Spring here.
First Rose of Spring Album Art: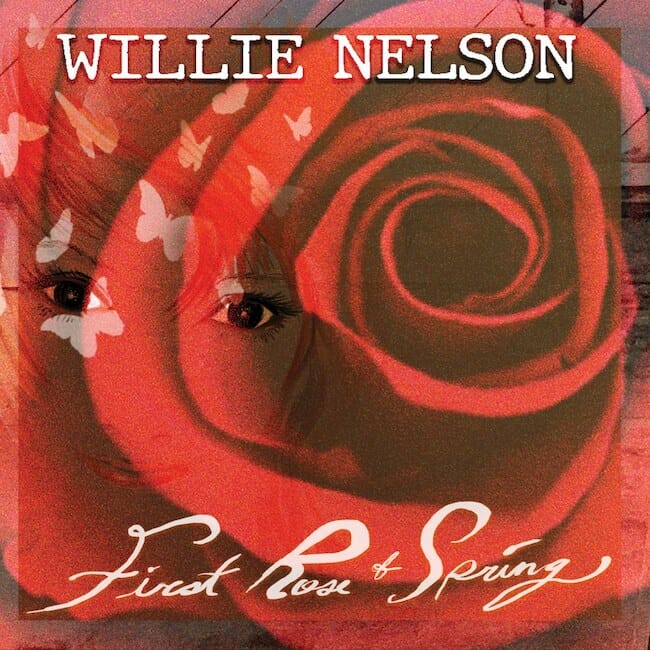 First Rose of Spring Tracklist:
01. First Rose Of Spring (Randy Houser, Allen Shamblin & Mark Beeson)
02. Blue Star (Willie Nelson & Buddy Cannon)
03. I'll Break Out Again Tonight (Sanger "Whitey" Shafer & Doodle Owens)
04. Don't Let The Old Man In (Toby Keith)
05. Just Bummin' Around (Pete Graves)
06. Our Song (Chris Stapleton)
07. We Are The Cowboys (Billy Joe Shaver)
08. Stealing Home (Marla Cannon-Goodman, Casey Beathard & Don Sampson)
09. I'm The Only Hell My Mama Ever Raised (Wayne Kemp, Bobby Borchers & Mack Vickery)
10. Love Just Laughed (Willie Nelson & Buddy Cannon)
11. Yesterday When I Was Young (Hier Encore) (Charles Aznavour & Herbert Kretzmer)