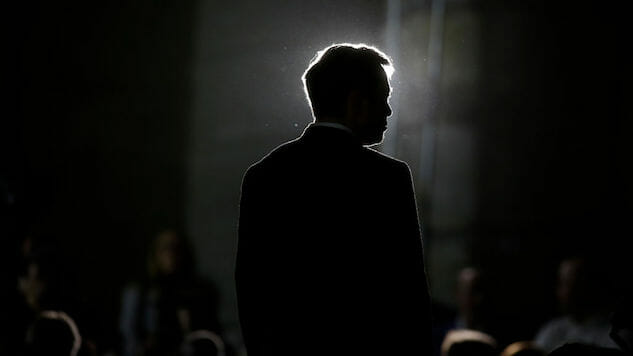 Federal securities regulators served Tesla a subpoena following an Aug. 7 tweet (below) in which CEO Elon Musk claimed to be taking the company private, according to a New York Times source familiar with the investigation.
Am considering taking Tesla private at $420. Funding secured.

— Elon Musk (@elonmusk) August 7, 2018
Musk's tweet stated the price per share would be $420, about 20 percent higher than Tesla's stock price at the time, and that Musk had the funding secured. The tweet caused the stock market to jump and then drop as traders questioned whether Musk was telling the truth. During that trading period, Musk made about $850 million. Since Aug. 7, it has become clear that Tesla did not have the funding secured as per his claims.
Rapper Azealia Banks claimed she spent the weekend at Musk's house following his tweet—an outside source confirmed she was at one of Musk's houses over the weekend. She said Musk and his singer-songwriter girlfriend Grimes told her they would collaborate on music during her visit. "They bring me out there on the premise that we would hang and make music," she said. "But his dumbass kept tweeting and tucked his dick in between his ass cheeks once shit hit the fan." 
Banks also claimed to have witnessed Musk "scrounging for investors" and said she "could hear that he was scrambling because he in fact didn't have any funding secured." She explained, "I saw him in the kitchen tucking his tail in between his legs scrounging for investors to cover his ass after that tweet. He was stressed and red in the face." In a Sunday Instagram story, Banks wrote, "I waited around all weekend while grimes coddled her boyfriend." In another Instagram story, she claimed, "staying in Elon musks house has been like a real like episode of 'Get Out.'"
A spokesperson for Musk said, "Elon has never even met Ms. Banks or communicated with her in any way." However, the spokesperson did not deny that Banks was at Musk's house over the weekend. Banks' Instagram posts also alluded to drug use at the Musk house. A Musk representative called those claims "utter nonsense." It's important to keep in mind that Banks has a history of making shocking and unverified claims, such as when she said Beyoncé stole from other artists, including her.
So what exactly does this subpoena mean for Musk and Tesla? The subpoena, which was approved by top SEC officials, reveals that the investigation has turned into something more serious than just an inquiry into Musk's claims. However, investigations like this normally take years before any action is taken and some never result in action at all.
Since the tweet, Telsa's board of directors have been scrambling to fix the potential damage caused by Musk's tweet. Some have pleaded with Musk to stop using Twitter and everyone involved is busy hiring lawyers. The board's independent directors hired the Paul, Weiss, Rifkind, Wharton & Garrison law firm and a recently formed committee of the independent directors, who consider any formal proposal to take Tesla private, hired the Latham & Watkins law firm. Finally, Tesla hired Goldman Sachs to oversee a possible transaction to take the company private.