Fox News Poll: Voters Feel There Is Enough Evidence for Trump's Removal
Photo by Win McNamee/Getty
Politics
News
Impeachment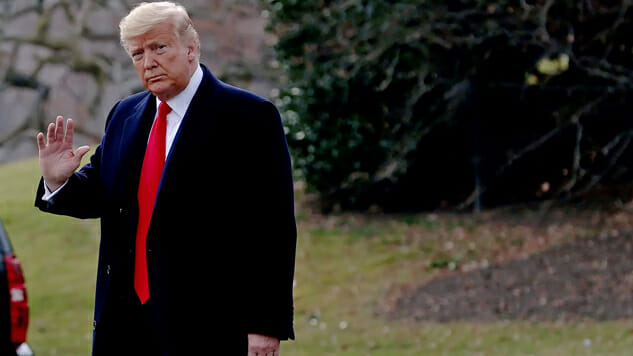 Last Sunday, Fox News released a poll gathering data about Trump's potential removal from office. The results were pretty staggering: 50% of respondents felt that Trump should be removed from office, and 48% thought that the Senate had more than enough evidence to do so. Obviously, the largest number of these votes came from Democrats (at 81%), but interestingly, 53% of Independents agreed with the Democrats on this issue. Fox News goes on to compare the impeachment results to Bill Clinton's trial, where only 38% of voters were in direct favor of his removal from office.
New Fox News poll: by a margin of 50% to 44%, Americans want Trump convicted and removed from office. pic.twitter.com/G2IStl7TlC

— Brian Klaas (@brianklaas) January 26, 2020
Conversely, 84% of Republicans remain staunchly on Trump's side. The poll took place just days before John Bolton's book leaked information regarding Trump's dealings with Ukraine. Given the effect it has had on the Senate, it would be interesting to see how Bolton's bombshell revelations affected the results.
As the impeachment trial continues, Trump's team is still trying to prevent witnesses from being called, arguing that it could greatly extend the length of the trial. Trump continues to completely misinterpret the meaning of "executive privilege," given Bolton is no longer in his office and should not be barred from being subpoenaed via presidential power.