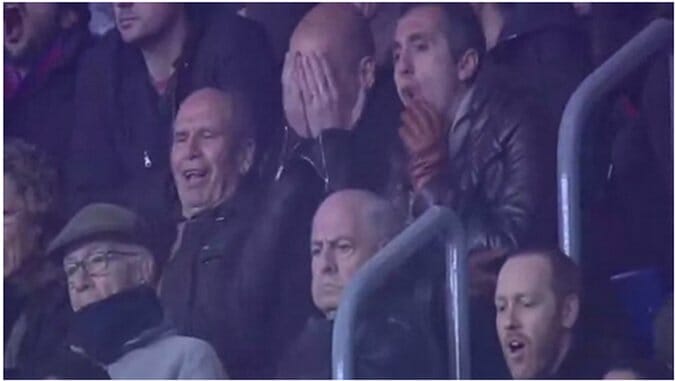 We feel you, Pep.
After his club took care of business last week in Champions League play, the Bayern Munich manager spent this week scouting competition for the next round.
Today's notes probably read: keep an eye on No. 10 for Barcelona.
Messi turned in another brilliant performance today, including this ridiculous nutmeg on James Milner in the 38th minute. The reaction of his former manager says it all.
Barcelona advanced 3-1 on aggregate and will find out their quarterfinal opponent on Friday. If it's Bayern Munich, expect a similar reaction from Guardiola.