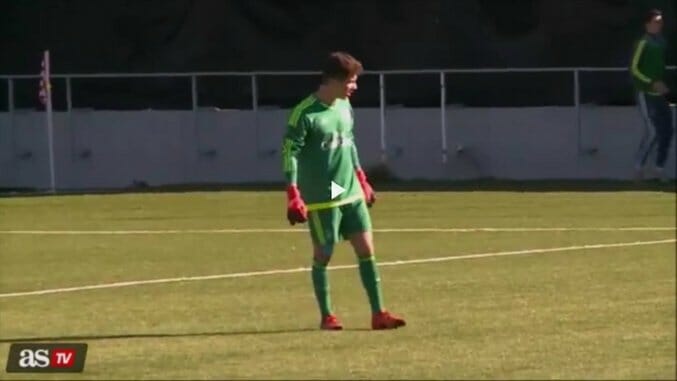 Zinedine Zidane, currently manager of Real Madrid Castilla (the megaclub's reserve side), has all four sons in Los Blancos' youth setup. His second son, Luca, is a goalkeeper for the club's U18s. The side recently faced off against Atlético Madrid's U18s in a contentious Madrid Derby. Real Madrid had gone down a few goals and frustration was starting to settle in the young Galacticos.
During the game a fight broke out between both sets of players. In the midst of the fray, Luca Zidane got himself sent off for— wait for it!— headbutting an opponent.
What's that thing that people say about apples and trees?
The incident starts at around the 2:00 mark. You can also watch the whole thing to see Luca's dad getting sent off in the 2006 World Cup Final (because that never gets old) and clips of the game in which Luca fulfills his legacy.