Feminist Clothing Brand The Outrage Donating All Proceeds to Planned Parenthood
Images via The Outrage
Style
News
The Outrage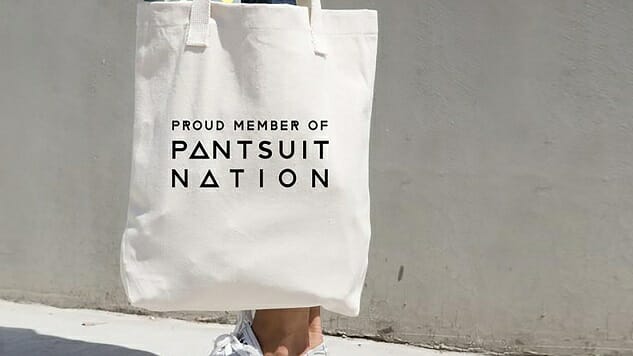 Fashion brands have taken action following the results of last Tuesday's election. Donald Trump's impending presidency has left many with a desire to do some good, and brands like Kaelen helping out have made it easy.
Now, another has joined the ranks of brands who have decided to take some action. Feminist fashion brand The Outrage, founded by Rebecca Correa Funk and Claire Schlemme, has pledged to donate 100 percent of its profits from its "Pantsuit Nation" line to Planned Parenthood.
Planned Parenthood, an organization that a future Trump administration will likely work to impede, if not destroy, has already received a large influx in donations following Trump's victory. Even better, more than 20,000 of those donations have been given in the name of Mike Pence, the staunchly pro-life Republican Trump chose as his running mate. Now, you can stick it to Pence and buy a sweatshirt at the same time.
"To have such a qualified, intelligent and inspiring woman come so close and lose like this is absolutely devastating," Funk said in an interview with Marie Claire. "But it's also a signal that we have a lot of work to do. Hillary has championed women's rights for decades, and donating to Planned Parenthood is the best way we can think of to carry her work forward. So far, we've surpassed $15K in sales for our 'Pantsuit Nation' collection."
Of course, direct donations work, too, and you can donate to Planned Parenthood here, but if you're looking to kill two birds with one stone, you can grab yourself some "Pantsuit Nation" apparel here.