The 5 Best Features of the New iPhone 7, the First iPhone Without a Headphone Jack
Tech
Lists
Iphone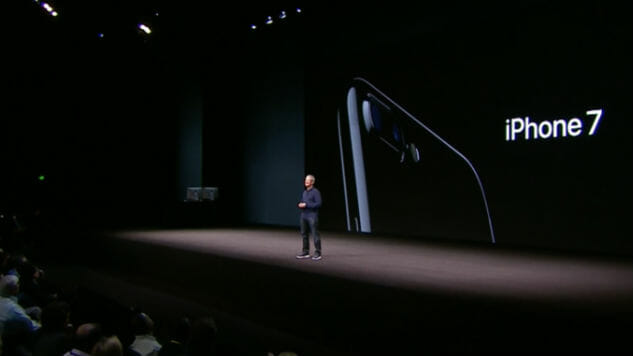 The anticipation for the upcoming iPhone 7 has been buzzing and this morning in Cupertino, Apple unveiled its newest iteration of its best-selling smartphone. About a year ago, rumors were beginning to point toward not a completely overhauled iPhone 7, but instead more or a minor update. Instead, rumors suggest that the 2017 iPhone, which is the 10th anniversary iPhone, will be a major redesign.
The iPhone 7 that Tim Cook showed off this morning was more or less what we expected: a phone that looks very similar to the iPhone 6 and iPhone 6s. However, that doesn't mean Apple didn't give some very cool reasons to update to an iPhone 7. The phones are out on September 16 and iOS 10 is available on September 13.
Here are the 5 best features of the iPhone 7 and iPhone 7 Plus:
1. An Overhaul to Audio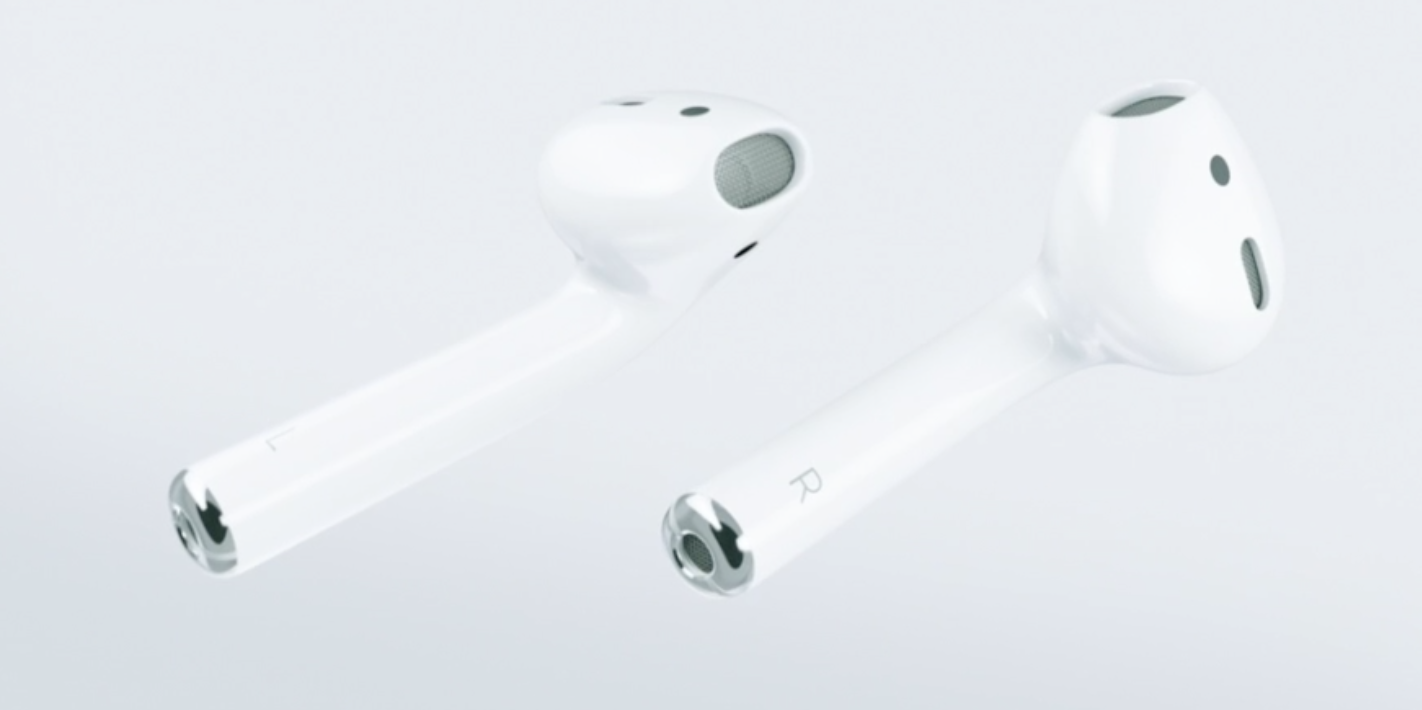 Okay so the removal of a port isn't exactly what we'd consider to be a "feature", but the push toward Bluetooth headphones and Lightning-enabled audio is certainly one of the most controversial and forward-thinking moves Apple has made in a while.
Apple has replaced its in-the-box analog headphones with both Lightning-enabled EarPods and an analog adapter. Alongside the EarPods, Apple also announced AirPods, which is the company's first wireless Bluetooth speakers. Although they didn't mention it, the AirPods reportedly last up to 24 hours on a charge, cost $159, and will be available in late October.
Lastly, Apple has finally included stereo speakers, now putting another speaker at the top of the device. Naturally, this means the iPhone 7 is twice as loud as previous models and give that great stereo sound we've been waiting for Apple to capitalize on.
2. Redesigned Home Button
The home button has been redesigned to have taptic engine, similar to what Apple has done with its trackpads on its laptops. It's customizable by both users, meaning you can set up different vibrations for different kinds of notifications or ringtones. Phil Schiller didn't go into too much detail about what this might be used for, but he did mention that third party developers will be able to use it.
Later in the presentation, a game developer came on stage and used the taptic engine to give feedback when being attacked in a battle. So one use we know we know about? The iPhone's rumble pack.
3. Dual-Lens Camera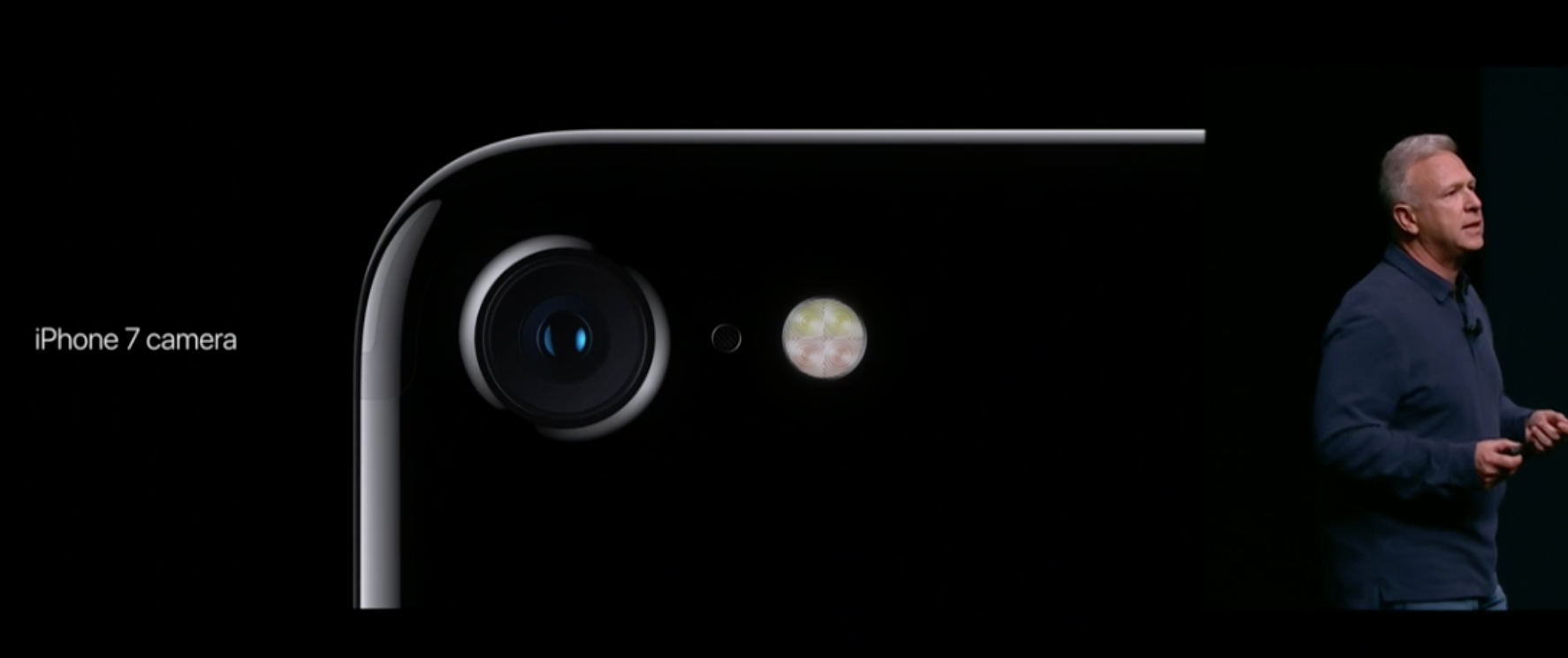 The iPhone has always been known for its great cameras, especially since it introduced the Plus models. With all the competition coming from different Android devices, Apple made it a huge point to say that it has the best cameras on the market. First off, we're now getting optical image stabilization in the iPhone 7 model, rather than just the Plus model.
Though it's still a 12-megapixel sensor, the iPhone 7 and 7 Plus have completely new lenses in them, putting a large focus on lowlight performance and its larger ƒ/1.8 aperture. Apple showed off some darker images taken on its cameras that were really impressive. However, the star of the show was undoubtedly the iPhone 7 Plus and its Dual-Lens camera.
Essentially, the 7 Plus has two 12-megapixel lenses, one that's used for a 2x optical zoom, similar to what you get with a real lens on your DSLR. The other thing you get with the 7 Plus is a new camera mode called "Portrait," which gives your photos a nice bokeh effect. Never heard of it? It's that great blur effect you get in the background and it's impressive to see Apple pushing this on its new device.
4. Water and Dust Resistance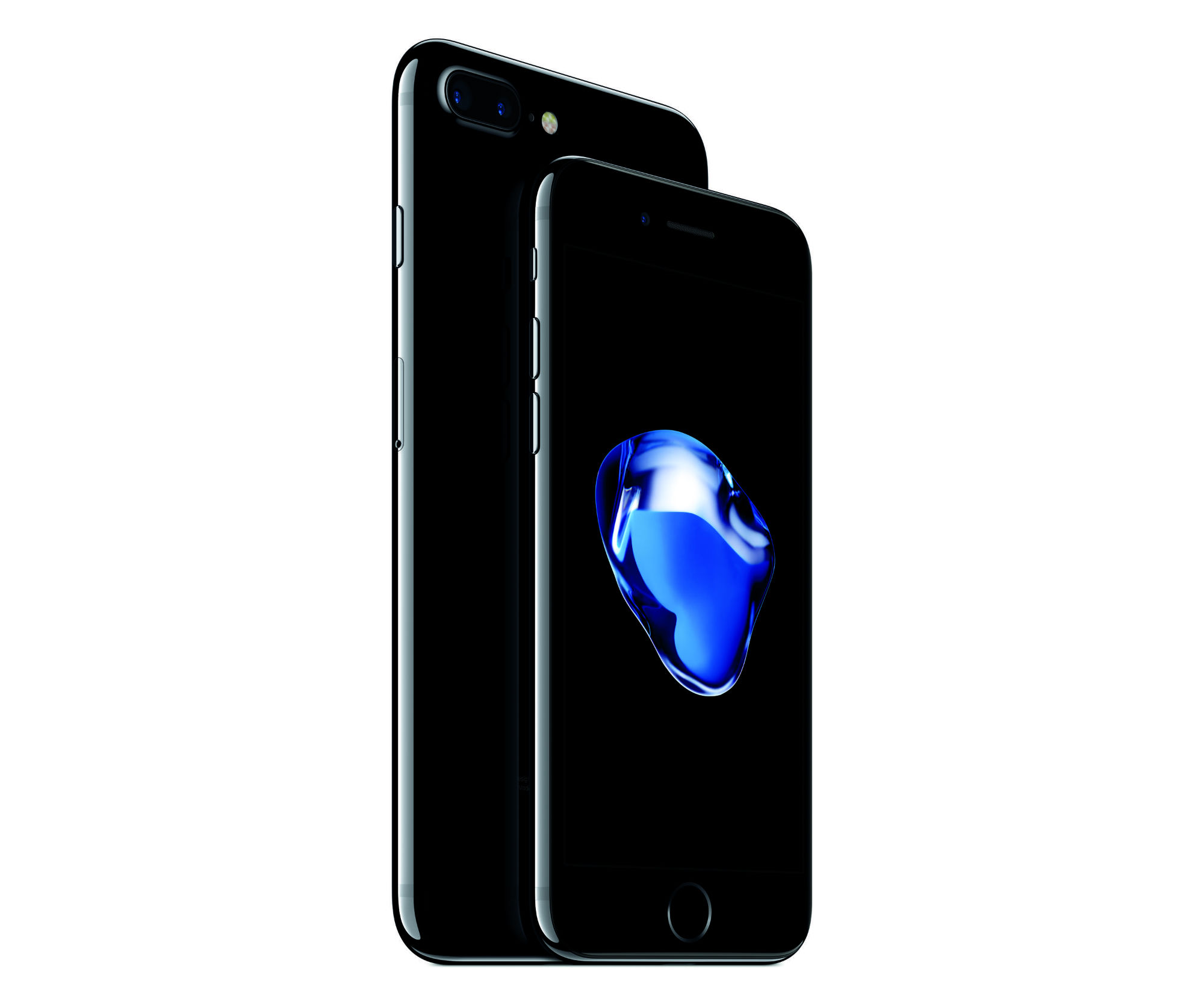 We'd heard earlier that the iPhone 6 "might" be "sorta" water resistant, but now it's official. Apple announced that the iPhone 7 and 7 Plus are both meet the iP67 standard, meaning it can handle getting splashed in the kitchen and might even be fine being dropped in the toilet. Obviously it's not quite as much as what they are doing with the Apple Watch, but it's nice to see Apple catch up with the competition with the iPhone 7.
5. New Colors, Finishes, and Configurations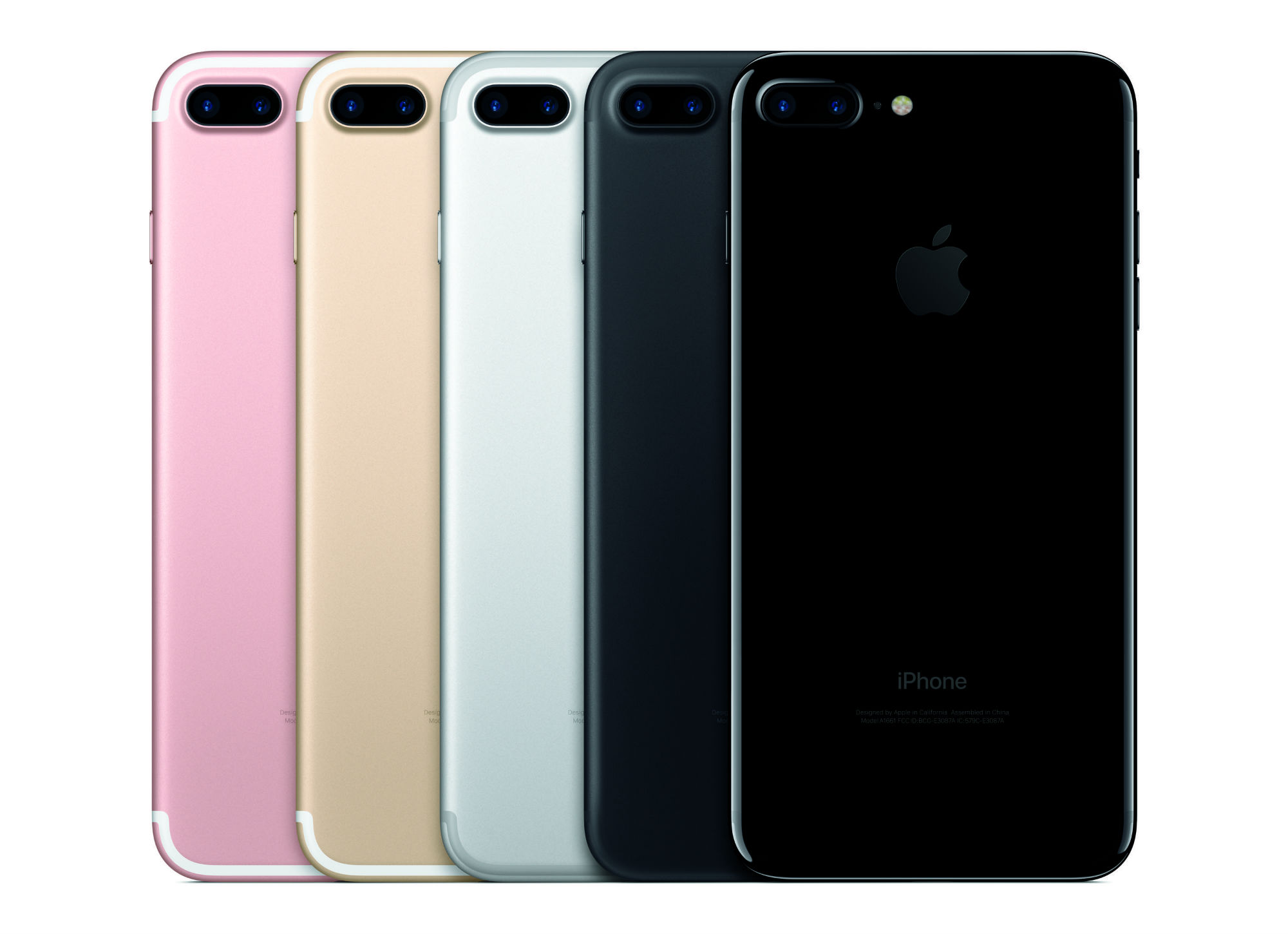 Although the iPhone 7 and iPhone 7 Plus looks really similar to the 6 and 6s, it does have some new colors and finishes to make it stand out a bit. The big emphasis went to what Apple calls "Jet Black", which has a high-gloss finish, resembling something similar to what the original iPhone looked like. The most impressive looking model though is just called "Black", which is a matte-finish black device that looks really great.
Lastly, Apple finally updated storage options, moving up the base model in both the iPhone 6
and the iPhone 7, which is now 32GB. The best part is that prices are all staying the same. It's better late than never!