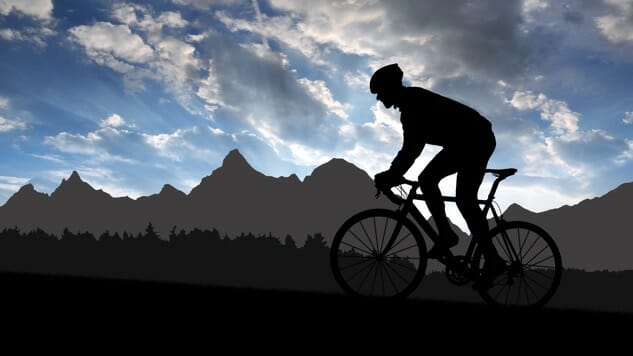 If you follow the tourism industry, you have seen the term "adventure travel" popping up on websites. For many, this tag may sound like vacations centered on ice climbing, skydiving, or swimming with sharks. What the idea really means, however, is "authentic" travel: holidays that delve into a culture and focus on a locale's strengths, rather than catering to a tourist's comfort zones.
Paste is dedicated to bringing readers the latest and best possibilities for uncovering the spirit of destinations across the planet. This series highlights expeditions that look behind the curtain to provide adventurers a true glimpse of the places they've been dreaming of for years.

A cycling tour from Dubrovnik, Croatia, to Sarajevo, Bosnia and Herzegovina, is, on the surface, a chance to get on two wheels and ride approximately 35 miles a day across the Balkan Peninsula in Southeastern Europe. And make no mistake, this excursion—a partnership between Chattanooga, Tennessee-based BikeTours.com and Green Visions, an adventure outfitter located in Sarajevo—is a heck of a trip. But putting one foot in front of the other is just one small part of the journey between two of the region's most historic and famous cities. Easily as important as counting down the miles are the many powerful moments that make up each day.
Rolling from village to village. Ducking into centuries-old homes. Listening to stories with local hosts while drinking thick, stove-cooked coffee (or something stronger) and eating farm-fresh meals at the end of each day.
This eight-day journey starts on the shores of Croatia's Adriatic Sea in the walled, living museum that is Dubrovnik. After walking along the ramparts to explore the ancient city, the journey shifts to a bike saddle and heads downcoast toward Montenegro. On day three, the route will turn east and over the Dinaric Alps into Bosnia and Herzegovina with a stop at the Tvrdos monastery and an overnight in the town of Trebenje—famous for its relaxed Mediterranean style and its delicious red wine.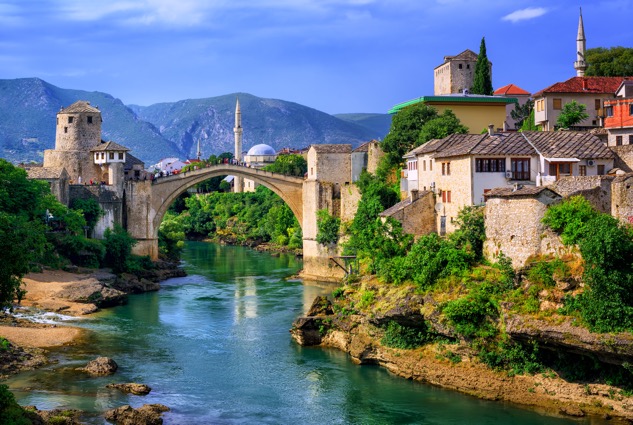 The road points north to Mostar, home of the one of region's calling card monuments: the Ottoman-era, and reconstructed, bridge. From here, cyclists tuck through majestic valleys and power over the Prenj, Visocica, and Bjelasnica Massifs to Sarajevo, the capital of Bosnia and Herzegovina and renowned for its multi-cultural character and its bazaar, which operates much as it did hundreds of years ago.
"Bicycling between Dubrovnik and Sarajevo lets you savor every mile, every hill, every descent," says Jim Johnson the president of BikeTours.com. "You see rolling farmland, soaring mountains, and distant church spires marking the way to towns and villages few travelers have seen. You smell the sea, the hay, the flowers. You hear the wind through the trees, the bleating sheep that cross the dirt road in front of you, the calls of the children as you pass through their village. And somehow you feel history more richly when you're on a bike; it's just the right pace.
"But more than that," continues Johnson, "it's the people you meet. You're not in a protective bubble of glass and steel. You're exposed and open, which leads to encounters most motor tourists will never experience."
Expedition Logistics:
Type of tour: Guided
Level: Moderate to Difficult
Duration: 7 nights
Distance: Approximately 35 miles/day
Dates: Jun 3, Jul 22, Aug 26, 2017; Daily, upon request: May 1-Sep 30, 2017 (minimum 4 participants)
Price: €1,625 (guided)
Start city: Dubrovnik, Croatia
End city: Sarajevo, Bosnia-Herzegovina
Images: Shutterstock/Vaclav Volrab (top) & Boris Stroujko
---
Knox Henderson is a freelance writer based in New Orleans. He focuses on adventure travel.