Take Five: Buffalo is Edgier Than You Think
Photo below by Visit Buffalo Niagara/KC Kratt
Travel
Lists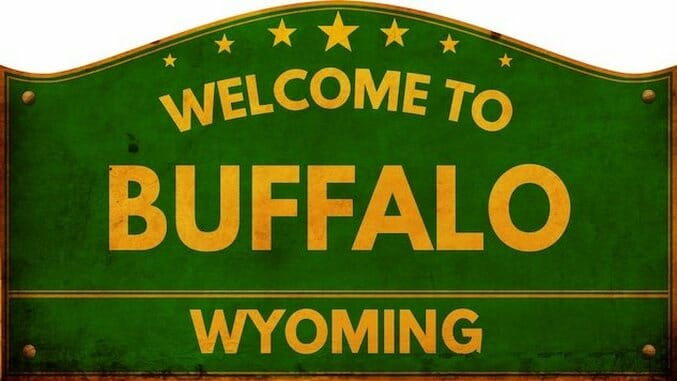 Buffalo, New York is not really known for artsy vibes and alternative architecture. But we aren't really sure why. Mighty talents have left their mark on the city, including Frank Lloyd Wright, his mentor Louis Sullivan, H.H. Richardson, Louis Comfort Tiffany (Shea's Theater interiors) and John Wade (Buffalo City Hall, an Art Deco masterpiece). Of course, that's all in the past. But old is new again in this Upstate NY city. Thanks to sweeping revitalization, historic classics are being resuscitated and given new life as boutique hotels and restaurants. At the same time, a fresh wave of contemporary structures has punctured the skyline, allowing Buffalo to shed its ugly duckling image. Buffalo is officially cool, thanks to these five spots.
1. If Wright is Wrong, We Don't Want to Be Right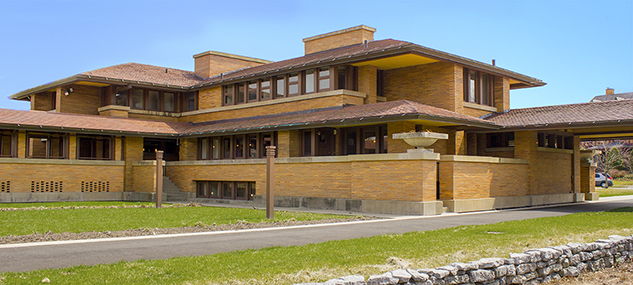 Photo by Brian Douglas
The legendary Wright had a strong connection to Buffalo, which is why you'll find more Wright sites here than anywhere outside of Chicago. The city was home to Darwin D. Martin, a close friend of Wright's. Martin hired Wright to build an admin building for his company, plus two residences. The Wright visit to Buffalo (see what we did there?) should include the stunning Martin House (pictured above), a fine example of the architect's Prairie School-style with its strong horizontal lines, followed by the Martin family's summer home, Graycliff Estate. Both are currently undergoing restoration. Also don't miss the structures built using his plans after Wright's death: the Fontana Boathouse (2007), Blue Sky Mausoleum (2004) and gas station (2002), located within the Buffalo Transportation Pierce Arrow Museum (a must, if you love the sensuous curves of beautifully designed vintage cars).
2. Bed Down in History
Part of the city's renaissance has come with the transformation of historic buildings into sleek, luxury accommodations. Hotel Lafayette sprang to life in 1904—the work of Louise Blanchard Bethune, the first professional female architect in the U.S. What eventually became derelict and a home to squatters is now a stylish boutique hotel, complete with a craft brewery and original wood inlaid mosaics. For more living history, Inn Buffalo and Mansion on Delaware, which were both grand private homes in the late 1800s, now welcome guests. There's more to come; Curtiss Hotel is set to open this spring in a 1913 terra cotta building. Inside this historic structure you'll find state-of-the-art room amenities like touch screens for climate settings, "do not disturb" notifications, heated toilets and electronically controlled showers.
This fall will welcome the 88-room Hotel Henry's first guests. Housed in a former insane asylum called the Richardson Olmsted Complex (also a National Historic Landmark), the hotel took advantage of the building's majestic Romanesque Revival style—think soaring copper-clad towers and arched windows—to create a grand, inviting space.
3. Warehouse Hopping
When the Erie Canal was built in 1825, it made Buffalo America's "Gateway to the West" and an important industrial port. However, the introduction of cars and trains in the early 20th century led to its demise. It sat crumbling until 2005 when developers realized the potential of Canalside (pictured at top). In summer, a steel bridge doubles as a cafe space, perched over the water, while kayakers paddle peacefully along the waterways. Come winter, it's a social hub where you can rent ice bikes specially adapted to ride on frozen surfaces. Meanwhile, a concrete grain elevator now serves as a canvas for the projection of a nightly light show. Nearby, RiverWorks makes good use of former warehouses, factories and grain elevators. Once concrete eyesores on the banks of the Buffalo River, they've been reborn as an entertainment and sports complex with a concert venue, roller derby track and The Ward—a bar and restaurant serving Buffalo favorites like beef on a weck (a type of bun). All these facilities tap into the industrial esthetic with repurposed machinery parts and well-worn wood worked into the decor. Coming in 2016—a craft brewery and beer garden, set amid the artful ruins of a grain silo.
4. Work the Art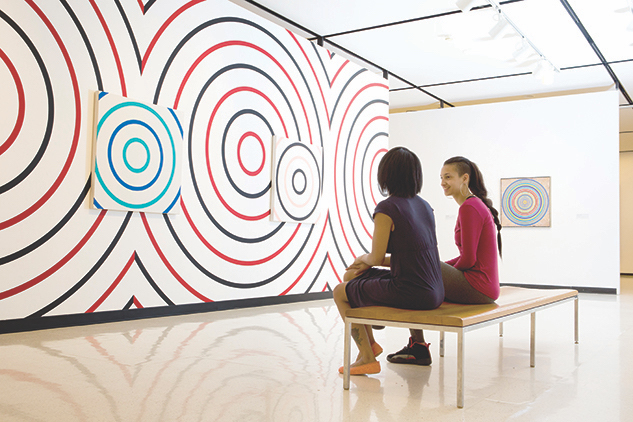 Photo by Visit Buffalo Niagara
Cultural types in the know recognize Buffalo as a hotbed of lesser-known highlights, like the Albright-Knox Art Gallery (pictured above). Founded in 1865, it's one of the country's oldest public arts institutions and houses one of the world's most extraordinary collections, especially when it comes to post-war American and European art. Feast your eyes on the works of A-list modern artists like Jackson Pollock, Jasper Johns and Andy Warhol, or take in the beauty of pieces by Van Gogh, Gauguin, Miro, Picasso, Mondrian and Matisse. Across the street, the Burchfield Penney Art Center showcases the work of famed American watercolorist Charles E. Burchfield. Though 50 years old, the museum recently started a new chapter in a sleek, light-filled modern building, featuring a grand 80-foot staircase. Burchfield's love of nature is well represented in the museum's shows, but it also busts out edgy video installations and interactive exhibits.
5. The Birthplace of the Arts and Craft Movement
Just 20 minutes from downtown, the cute-as-a-button village of East Aurora has bragging rights as the epicenter of the American Arts and Craft Movement. It began in 1895 as an act of rebellion—a backlash against the growing popularity of ornate, machine-made goods. Founded by Elbert Hubbard, the Roycroft Campus became a hub for artisans who practiced time-honored, handcrafted techniques. These days, guests can stroll around the grounds, sign up for courses like metalworking and papermaking, and stay at the historic 1905 Roycroft Inn next door. Naturally, rooms are chock full of Arts and Craft era furnishings making it a vibrant snapshot of the past. While in the area, catch a movie at The Aurora Theater, an Art Deco beauty from 1925, or shop at Vidler's, an old-fashioned five-and-dime store, selling treasures since 1930.
Based in a small town near Toronto, Michele Sponagle is a prolific journalist and globetrotter who has sampled hotel beds in more than 70 countries.