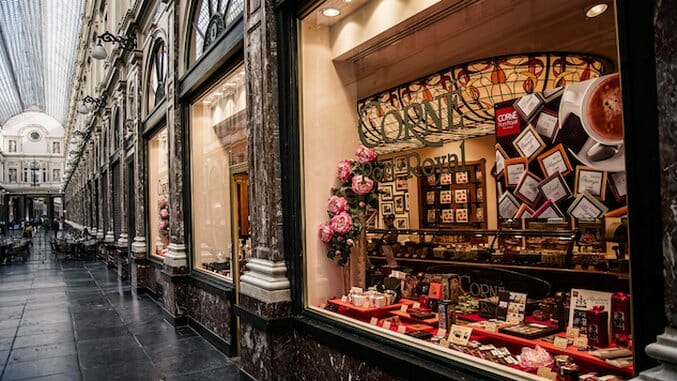 Xocolata, cioccolato, sjokolade, choklad, czekolada—the dark delicacy has different names all over the world and any true chocolate aficionado will admit that the internationally well-known c-word is worth crossing the Atlantic for. If you don't agree, read on and you may change your mind (cue the drool).
Zurich: Teuscher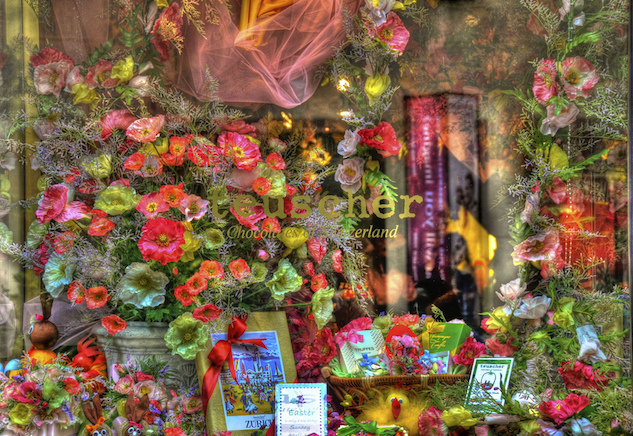 Photo IamNigelMorris, CC-BY
Before you think we have lost our marbles, yes, Zurich is the place where you need to begin your journey (hello, Swiss miss!). This Swiss chocolatier's roots began in a small town in the Alps and soon spread into the big league of chocolate makers with their relentless research for the best ingredients and recipes that now produce hundreds of chocolate varieties. It's impossible to put them into an order of preference but if you wish to try all of them, you better start now as appreciating and tasting good quality Teuscher chocolate takes time. There is no doubt that their chocolate and Champagne infused truffles need to be mentioned—they were the first ones in the world to invent it, after all.
Lyon: Bernachon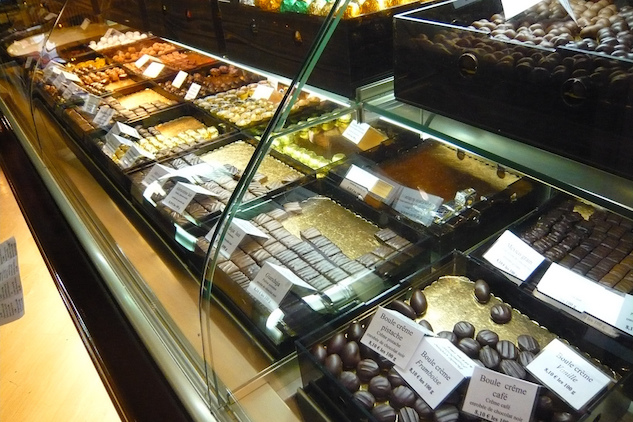 Photo Ricardo, CC-BY
If you've ever eaten anything where you taste the real artistry and skills of the product, you will appreciate the chocolate making of the Bernachon family, who have produced the delicate confectioneries from scratch for generations. At the Bernachon house, the beans are sourced from Venezuela and once they reach the French city, they are turned into smooth, velvety pieces of chocolate. It's an absolute must-try chocolatier where the research, quality beans and passion can be tasted in each piece, one of them being their signature—pailleté d'or, a gold-flake-topped and creamy filled chocolate.
Barcelona: Oriol Balaguer
If you think Barcelona is for those who love sangria and tapas, you're right, but that's not all the city has to offer in terms of ingesting. There's a new kid on the block in Europe's chocolate scene and that's Oriol Balaguer, located right in the heart of Barcelona. Balaguer's masterpieces are very modern in taste, playfully combined with unexpected flavors. The owner calls them "high-tech chocolates." Maybe it's the seaside, the bustling city, the architecture or a combination of everything that comes through so strongly in Balaguer's chocolates, but however it happens, he really does treat you to a glimpse of Catalonia in every little cocoa-pod, chocolate box and sweet assortment that you try.
La Rotta, Tuscany: Amedei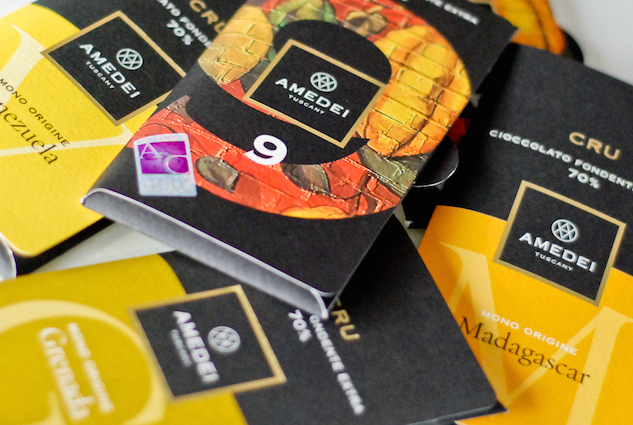 Photo Everjean CC-BY
Ever wonder what the most expensive chocolate in the world tastes like? Or where it comes from? And who makes it? Whether it comes as a surprise or not, the luxury of chocolate reached new heights in Tuscany when Cecilia Tessieri gave life to Amedei—the brand that beholds some of the most expensive and delicious chocolates on earth. Through practice and craftsmanship, she has produced the most exquisite bean-to-bar and dark chocolate varieties after years of research on the best available cocoa beans and now, she's on top of the chocolate world. Getting your hands on these wonderful delights is like holding and tasting the holy grail of chocolatiers, so remember to obey the one and only rule—enjoy it to the fullest.
Brussels: Neuhaus
In times so dark, Brussels remains sweet because of institutions like Neuhaus. No one else seems to have a quirkier success story than that of Neuhaus, a chocolate empire that started as a pharmacy in 1857 and soon spiraled into the epitome of Belgian chocolate. After inventing praline, chocolate pilgrimage took a physical form and the praline fans have never stopped loving the inventive chocolatier. The rest is in the chocolate history books. If you're not attracted to Brussels for the architecture and Belgian charm (and waffels), the chocolate is epic enough to warrant a trip on its own.
Reykjavik: Omnom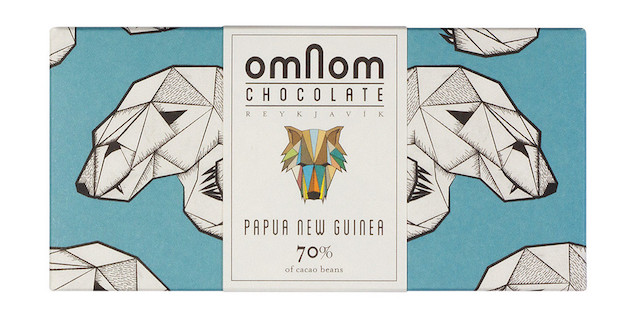 Photo Omnom
Omnom manages to convey the Nordic aesthetic in their creations; the flavor has a sweet richness to it that wonderfully lingers on your tongue and the design of the bars and packaging is almost too adorable to stomach. It's bean-to-bar yummy, om nom nom goodness in Iceland, perfect for warming the body if the Blue Lagoon is too crowded.
London: Rococo Chocolates
Behind Rococo Chocolates is a Hollywood-worthy story of a chocolate-lover turned chocolatier who dared to quit her day job and start her own little chocolate store. Thank goodness she did, otherwise London wouldn't have quintessentially British chocolate flavors like Earl Grey, orange marmalade and raspberry fizz. London is calling and all chocolate connoisseurs should answer with a Yes.
Lead Photo: Amanda Alcoser/Getty
Elina Eronen Piper is a creative freelance writer, a curious soul and an imaginative wordsmith with a love for unique travel experiences, Scandinavian design and salty liquorice. She has written for the likes of Expedia Finland, REVS, Costume and ELLE Finland.